Micah Parsons is regarded as one of the most outspoken personalities in the NFL. The Cowboys LB has always been active on Twitter and his controversial takes and savage comments are known to take Twitter by storm from time to time.
This time it was no different as Parsons savagely roasted the Lions after their effort to sway the Rams' CB Jalen Ramsey. Ramsey's future with the Rams is highly uncertain and many teams are lining up for the signature of the talented CB.
However, the Lions have made an extended effort by using their two players Jared Goff and WR Amon-Ra St. Brown. Both have asked the Super Bowl winner to move to Detroit and were met with a 'we shall see' answer from Jalen Ramsey.
"Jalen, if you can hear this, I know you played with [Jared] Goff before. Detroit might seem like a landing spot, my guy. Talk to me, talk to me," St Brown stated on Twitter.
Micah Parsons decided to get in on the ongoing conversation and brutally roasted the Lions and St Brown in the process with just one sentence. "I'm sorry no one going from la to Detroit 😂😂😂," Parsons stated on Twitter.
The Cowboys LB believes that this is a huge downgrade for Jalen Ramsey who has won a Super Bowl with the Rams. The 28-year-old CB also has the expertise and talent to find a place in one of the best teams in the league.
Related:"Grow up," Steelers great Hines Ward questions Bears WR Chase Claypool's attitude towards the team
Jalen Ramsey speculated to leave the Rams due to cap space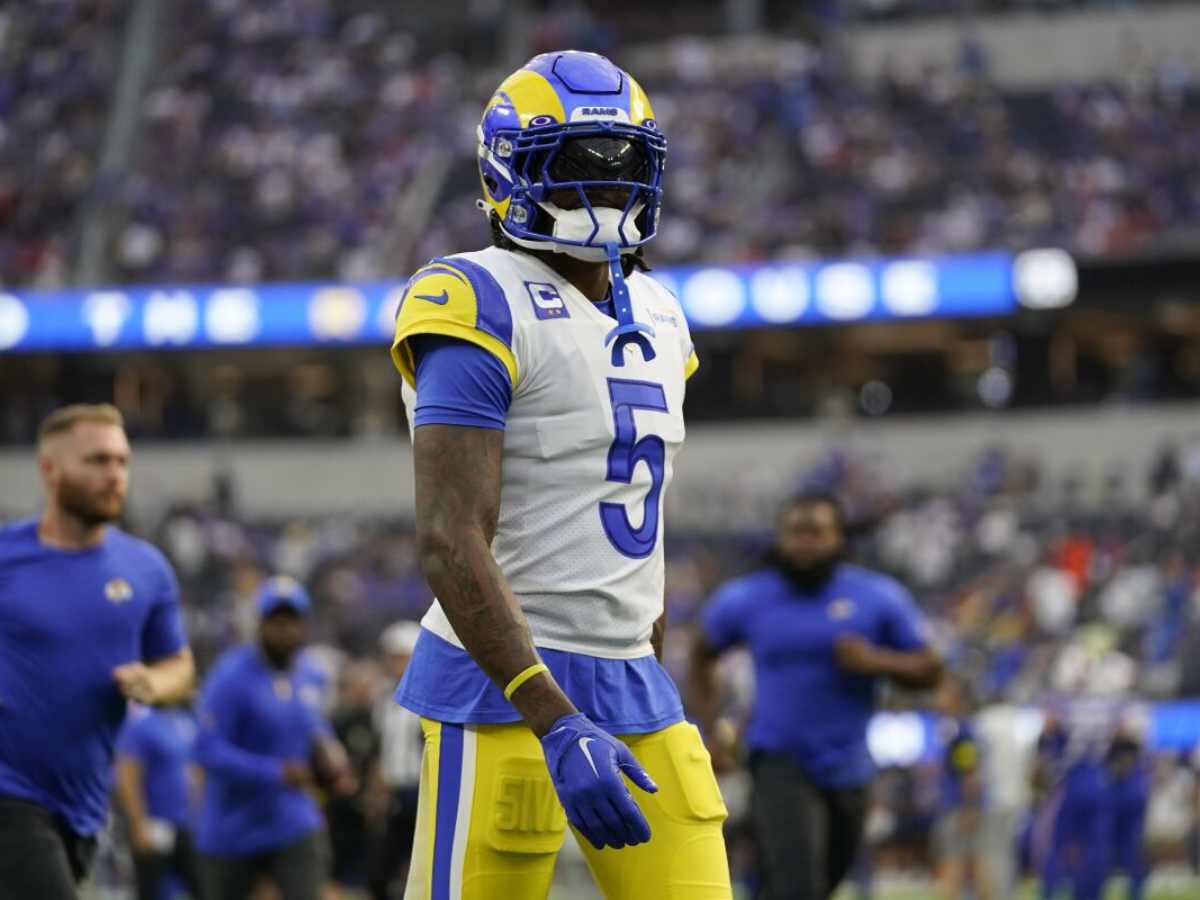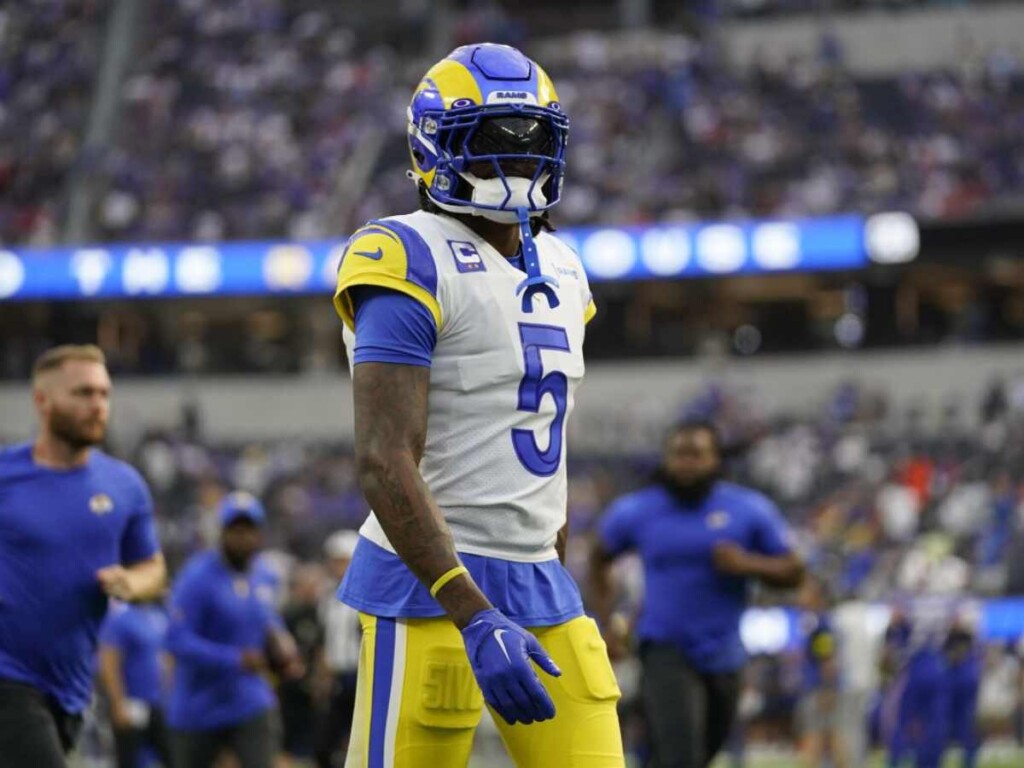 The Rams are in a precarious position currently and will need to make some cap space to avoid league violations. Jalen Ramsey can turn out to be a sacrifice for the Rams as he's currently on a massive contract till 2025.
Ramsey signed a five-year contract extension with the Rams in September 2020, worth $105 million. The contract extension includes $71.2 million in guaranteed money, which is the largest guaranteed amount ever given to a defensive back in NFL history. The deal also includes an $11 million signing bonus, as well as $26.5 million in roster bonuses due in 2022 and 2023.
The Rams have several high-priced players on their roster, including QB Matthew Stafford, and DT Aaron Donald who all have significant cap hits. However, The Rams' management will need to continue to make tough financial decisions in order to maintain a competitive team while managing the salary cap.
Currently, Jalen Ramsey hasn't spoken about his contract situation nor his desire to leave the Rams as he's currently under contract with them. However, that can soon change, as there are rumors of him getting released.
Do follow us on: Facebook | Instagram | Twitter
Related: "Don't want no racial tension"- Kevin Hart once shocked Baker Mayfield with an extravagant comment on podcast
Related: "Niners are out for blood," NFL reporter Peter Schrager DARINGLY predicts that the 49ers will dethrone the NFC Champions Eagles