Aaron Rodgers time with the Packers is almost done, the QB now looks forward to spending the remainder of his short career with the New York Jets.
Rodgers is one of the greatest QBs in the NFL. The Packers QB possesses great skill on the ball and is one of the most feared QBs out there. After spending around 17 seasons with the Packers, the QB has finally indicated that he'll be leaving the team and joining the Jets this offseason.
The veteran QB has also made some demands to the Jets organization and has given them a list of potential players that the team needs to sign if they want to compete for the playoffs next season. One name from the list that stood out was free agent WR Odell Beckham Jr.
Odell has been a free agent since the start of the last season due to an ACL injury that he suffered during the Super Bowl game with the Bengals. Since then, the prolific WR has been without a team and is currently finding one.
Rodgers recently featured on the Pat McAfee Show, where he was asked about OBJ and why has the former Rams WR appeared on his wishlist. The Super Bowl winning QB had a simple reply and stated 'I mean first off who wouldn't want Odell on their team?'
OBJ was one of the best WRs in the league a few seasons ago until he picked up his ACL injury. However now it seems like the WR is stronger and fitter than ever and is looking forward to a new challenge, maybe a partnership with the great Aaron Rodgers.
Related : "S**ts sad for real," Josh Jacobs reacts somberly to Giants making a bold move by acquiring Raiders' standout TE Darren Waller
Odell Beckham Jr. reacted to Aaron Rodgers statement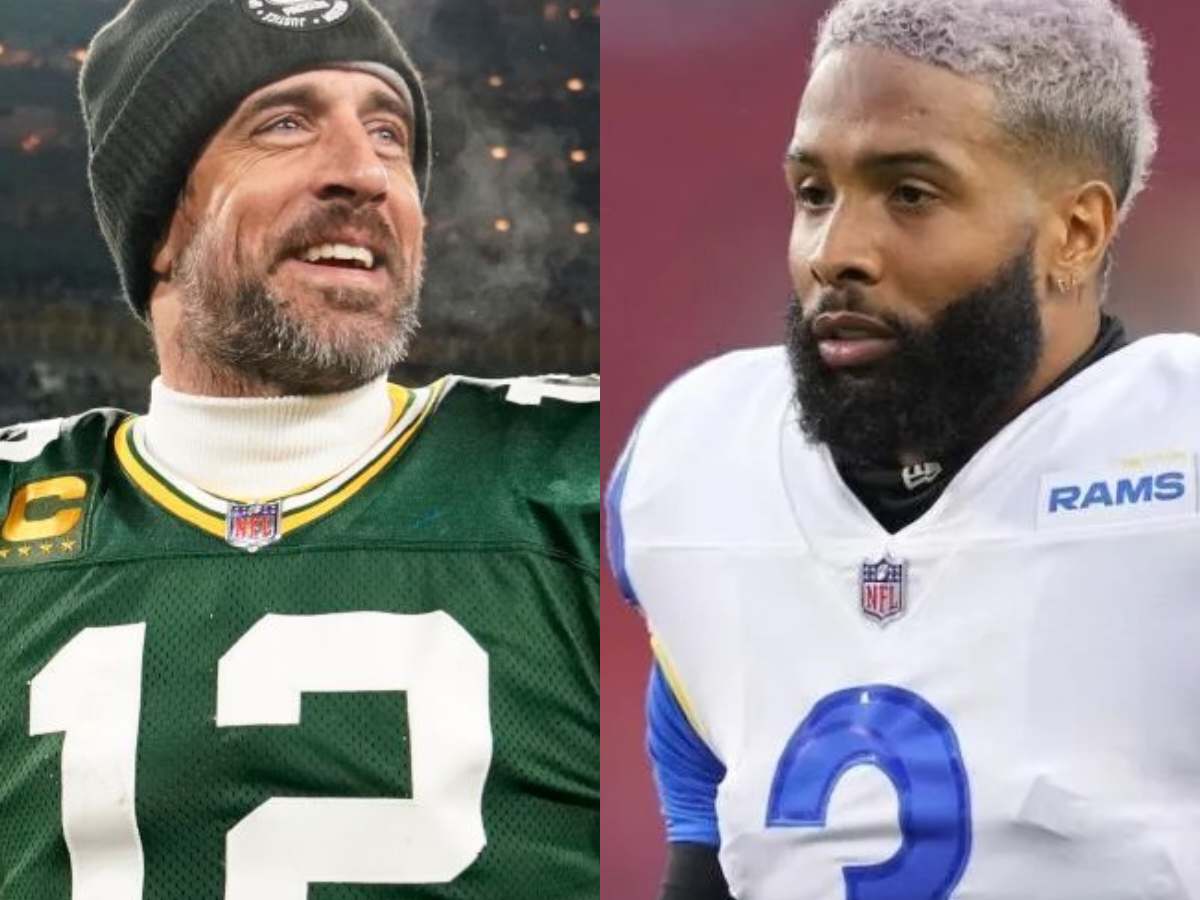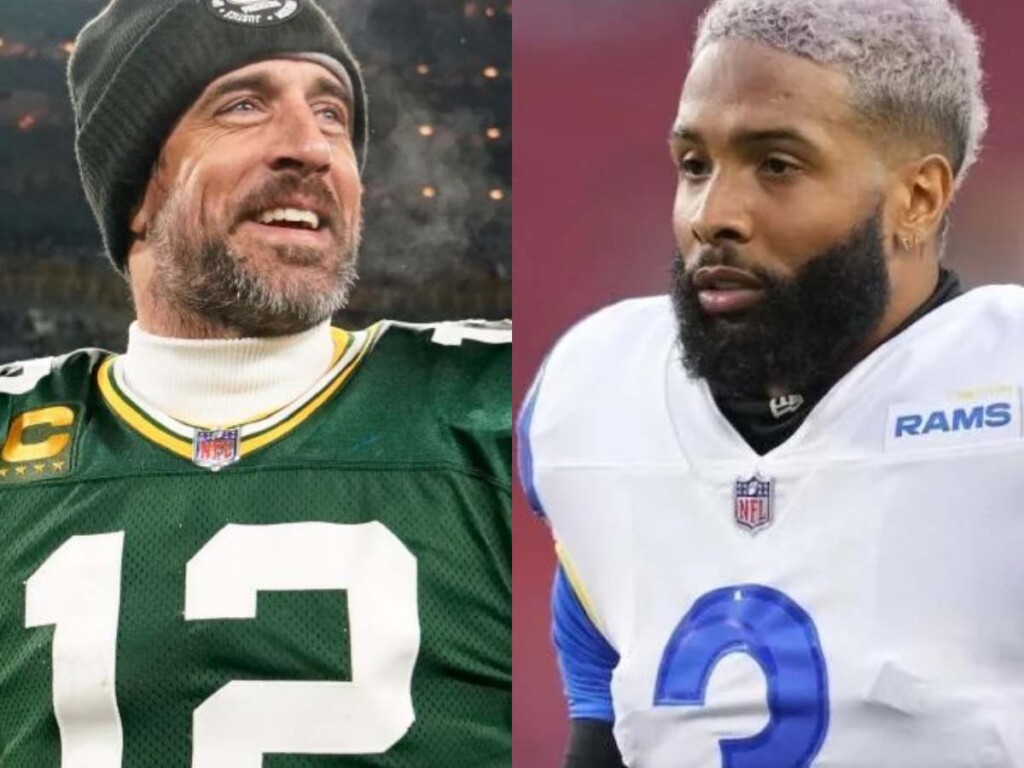 Aaron Rodgers is strongly speculated to move to the Jets and it seems like he would love the company of Odell Beckham Jr. with him. The Packers QB is known to coordinate well with fast and swift WRs, as he had done with Davante Adams who later moved to the Raiders.
However, this time it's OBJ and the former Rams WR also replied to Rodgers recent statements on the Pat McAfee Show. OBJ replied to the tweet of Rodgers praising him and answered it with a simple 'Hey'.
The simple one word response by the WR sent social media into a frenzy. Many believed that OBJ is also moving to the city of New York and the duo of Rodgers and him will create a great partnership on the field.
If everything works out for the Jets, then they are looking forward towards an exciting season filled with silverware and massive high-scoring games.
Do follow us on: Facebook | Instagram | Twitter
Related : "My intention is to play for the Jets," Aaron Rodgers finally makes decision on his future confirming Packers exit
Related : Patrick Mahomes becomes the NFL's most wanted man as WRs flood his phone, eager to join the Chiefs' unstoppable offense