Travis Kelce's budding romance with pop star Taylor Swift is all over the news. The singer made an appearance to watch the Kansas City Chiefs-Chicago Bears game. She was sitting with Kelce's mother, Donna Kelce and supported her rumored boyfriend after he scored a touchdown. They left the locker room together after the game. Kelce and Swift were seen leaving in a Chevrolet Chevelle convertible which Kelce was driving.
The rumors of them dating garnered momentum after Travis' brother and Philadelphia Eagles' center Jason Kelce confirmed that the pair were together. Travis Kelce invited Swift to the game on Sunday at the Arrowhead Stadium. She apparently 'did not think twice' before accepting the invitation. She yelled, "Let's f****** go!" after Kelce scored the touchdown.
Travis Kelce has always been a Swiftie though. In an old video that has recently resurfaced on Twitter, Kelce can be seen vibing to Swift's song 'Love Story.' Kelce was apparently on a stage with a microphone in his hand grooving to the song. He even exchanged his glasses with a fan as he was clearly in a great mood. That is a true, certified Swiftie.
Kelce and the Chiefs demolished the Bears, 41-10 and improved to 2-1 for the season. After a wobbly start to their Super Bowl title defense, they seem to be back on the right track with back-to-back wins in week 2 and week 3. They will head to New York to play the New York Jets in their next game on Sunday.
Related: Texans' Brevin Jordan believes last season's upset win over Colts 'best thing' as it paved way for CJ Stroud draft
Travis Kelce-Taylor Swift romance boosts Kansas City Chiefs' popularity
The Travis Kelce-Taylor Swift saga has helped the Kansas City Chiefs boost their social media popularity. The Chiefs saw an increase of 17,500 new followers on their Instagram and Twitter accounts after Swift came to watch the Chiefs play the Chicago Bears on Sunday.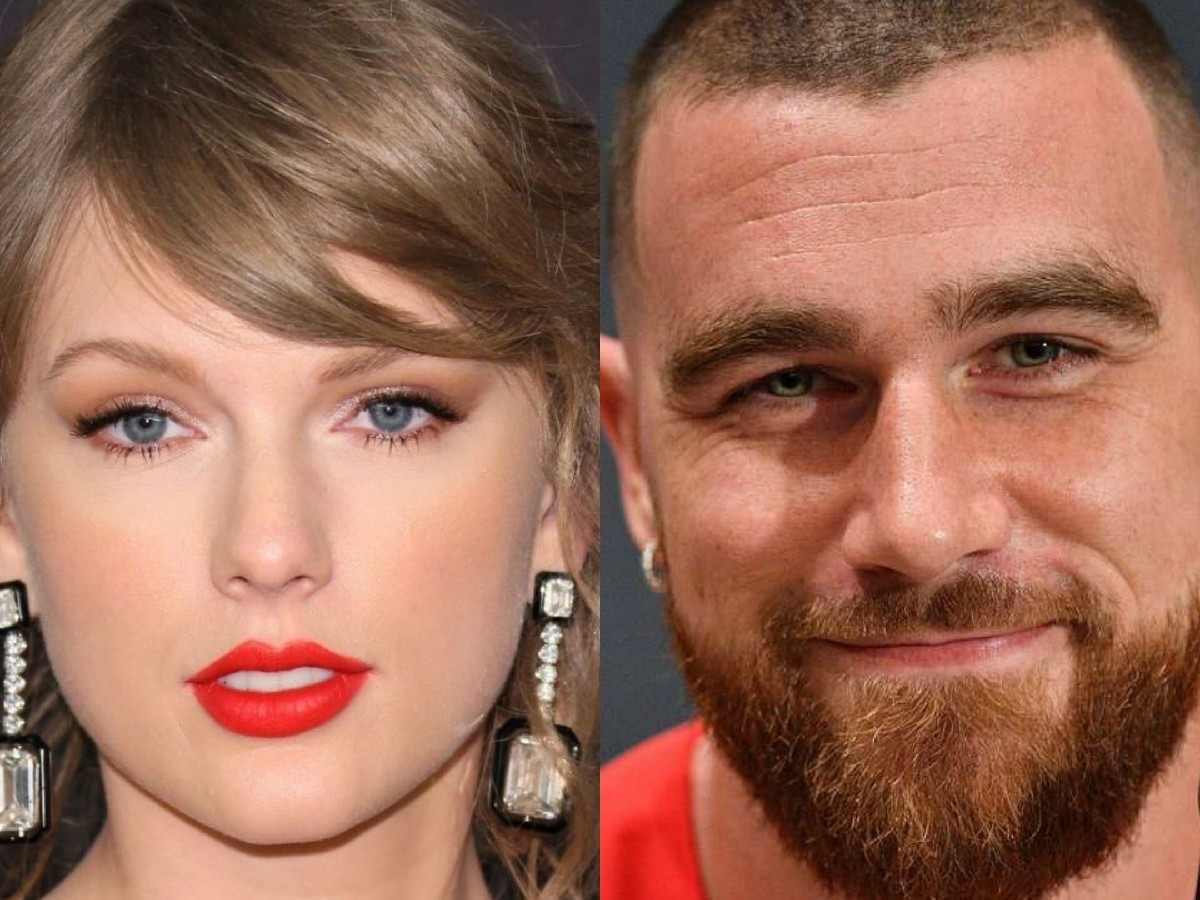 She cheered for the Chiefs' TE and celebrated a touchdown scored by her rumored boyfriend. The Chiefs' social media team posted the video of her cheering with the caption reading, "Welcome to Chiefs Kingdom, Taylor Swift."
The Chiefs are a great team on the field. They have a bunch of talented players and have been the most successful team in the NFL in recent years. That itself has made them a very popular team in all of sports. However, their popularity will only increase with a superstar like Taylor Swift cheering for them.
In case you missed it:
Do follow us on: Facebook | Instagram | Twitter
Follow FirstSportz on WhatsApp Channel