Following the grand finish of the successful 2022 NFL season, the league has a surprise treat for football fans. The popular streaming platform Netflix recently announced their new project appropriately named Quarterback. It is a docu-series that will give a new look at each season from the perspective of NFL quarterbacks. Furthermore, their debut season will feature the Chiefs QB and Super Bowl MVP Patrick Mahomes, the Falcons QB Marcus Mariota, and the Vikings star QB Kirk Cousins.
NFL Films has always been producing new content and giving a unique behind-the-scenes look at an NFL team. But for the first time league's history, the NFL allowed the premium signal-callers to wear a microphone for every single game of the 2022 season. This brand-new show will feature never seen clips during some of the biggest moments of the 2022 season.
From Patrick Mahomes setting an NFL record for total offensive yards in a single season to the Vikings QB Kirk Cousins spearheading a 33-point comeback win to clinch the NFC North division title, the fans can relive every moment through the eyes of those premium QBs. Furthermore, Marcus Mariota's second chance with the Atlanta Falcons will also give an interesting perspective to football fans.
This season featuring behind-the-scenes clips and unprecedented access will premiere in the summer of 2023. Fans will be particularly interested to see the episodes featuring the Super Bowl Champion Patrick Mahomes.
Related : "Thank you for all your love and prayers," Peyton Hillis pens down an emotional note after brutal swimming accident
Patrick Mahomes is excited about the new Netflix series 'Quarterback'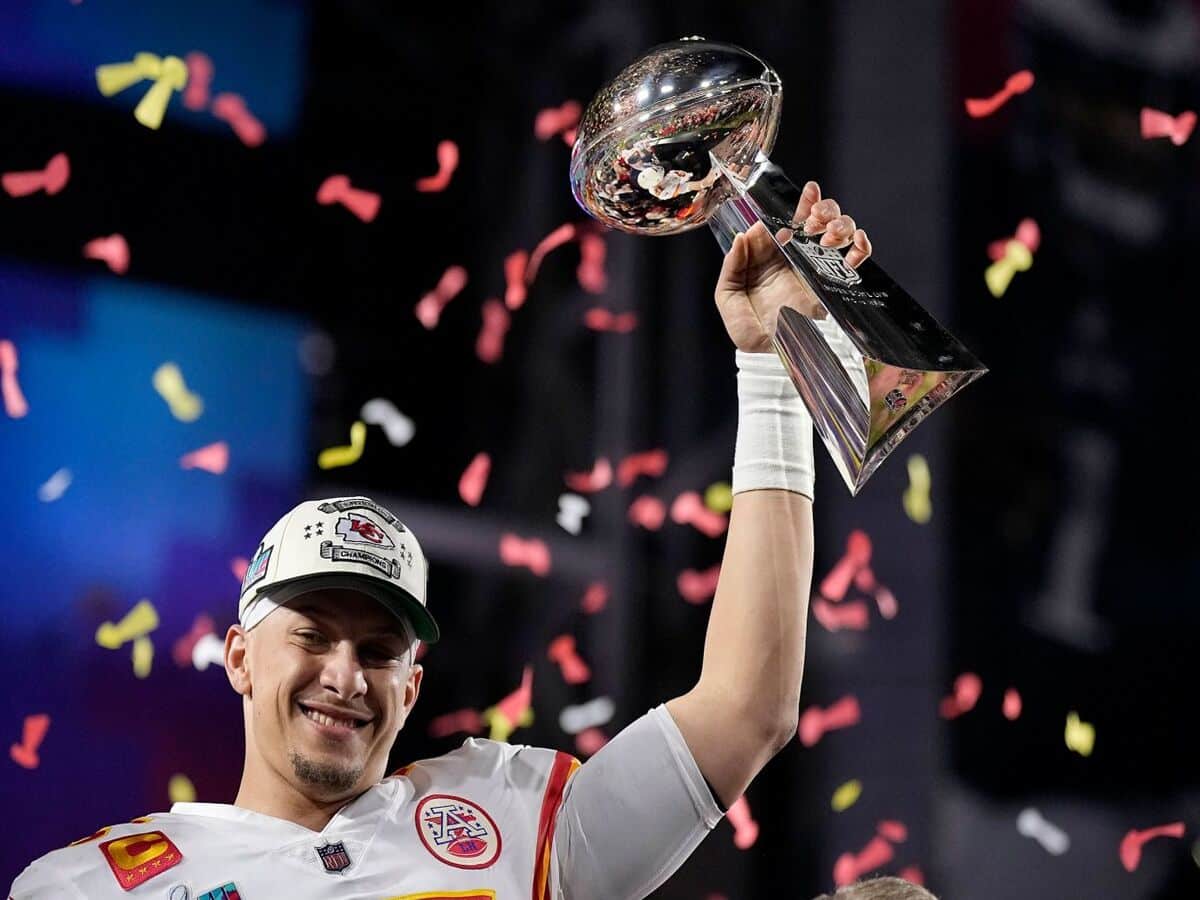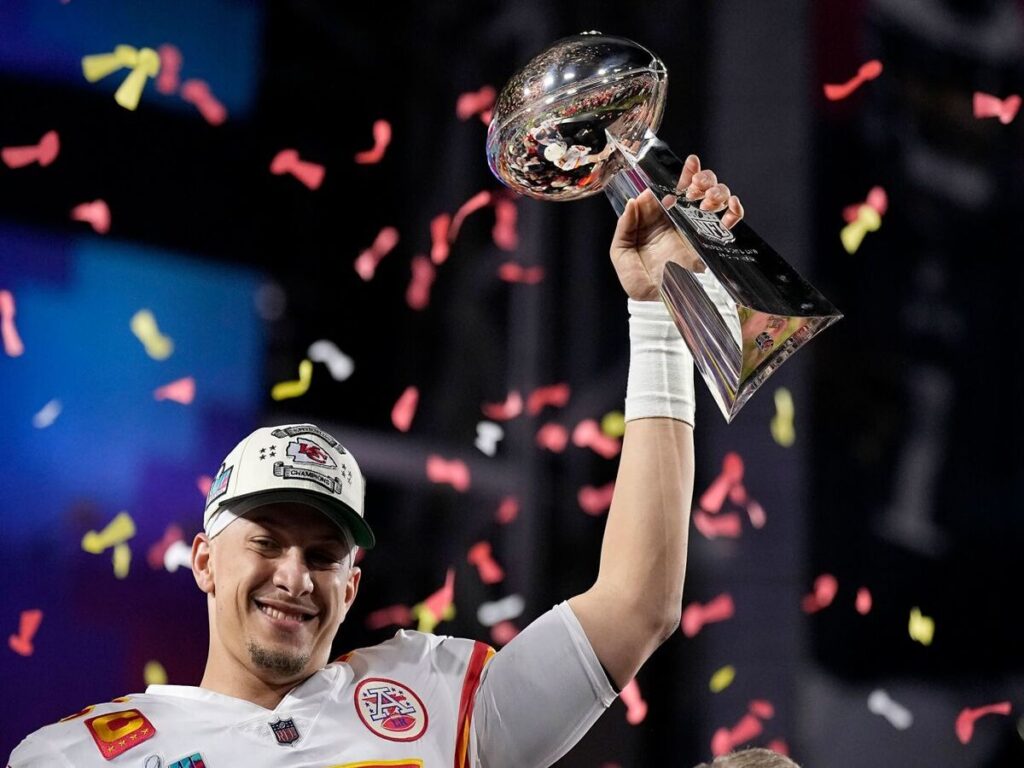 The Kansas City Chiefs QB Patrick Mahomes just finished one of the greatest individual seasons a quarterback can have. The 6th-year QB won the league MVP, and Super Bowl MVP, and won the Championship all while setting a new record in single-season offensive yards by a QB.
Fortunately, Netflix and NFL films have been following the 2-time All-Pro quarterback throughout his historic season, which the fans will be able to see in the summer of 2023. The Chiefs QB is excited for the fans to see the behind-the-clips season of his one-of-a-kind season.
"I'm excited for fans to get an exclusive, behind-the-scenes look at an unforgettable season for the entire Chiefs organization and for my family," said the Super Bowl MVP Patrick Mahomes.
The much-anticipated docu-series is produced by NFL films, Peyton Manning's Omaha Productions and Patrick Mahomes' newly formed 2 PM Productions. Apart from the success of Mahomes, the fans will also be able to see the tough side of the game since the series also features Kirk Cousins and Marcus Mariota.
Do follow us on: Facebook | Instagram | Twitter
Related : Prospective No.1 pick C. J. Stroud reveals how Ohio State fans would vent out their frustrations about the quarterback who isn't on social media
Related : "Extension feels like the best approach," Athletic writer Alec Lewis has STERN advice for the Vikings amidst Kirk Cousins contract dispute