The Kansas City Chiefs are preparing to face the Philadelphia Eagles led by their MVP candidate QB Jalen Hurts in the much anticipated Super Bowl matchup next weekend. Prior to the game, Patrick Mahomes appeared on FOX Sports to talk about his upcoming game. He also gave his take on the NBA GOAT discussion between Michael Jordan and LeBron James.
While speaking on First Things First on Fox Sports, he talked about the trash talks ahead of and after their AFC Championship game against the Bengals. Furthermore, he was also asked a question about his choice for the NBA GOAT between Michael Jordan and LeBron James. On this, he gave an interesting perspective and cleverly avoided a direct answer.
"Man, that's a tough one," Mahomes said on a recent episode of First Things First. "My dad used to have me like watching documentaries on DVDs of Michael Jordan, like classic games. So, I'd say if I had one game, I would take Michael Jordan or one series. But, I would say for a full, entire season, I gotta go with LeBron because he can do a little bit of everything."
Patrick Mahomes has a great mind which he not only uses to read defenses and remember play calls but also brilliantly uses his mind to cleverly avoid giving direct answers to tricky questions, prime example being this about NBA greats.
Related : Aaron Rodgers hilariously SHUTS DOWN the speculations about a potential trade to the San Francisco 49ers
Patrick Mahomes vs Jalen Hurts in the Super Bowl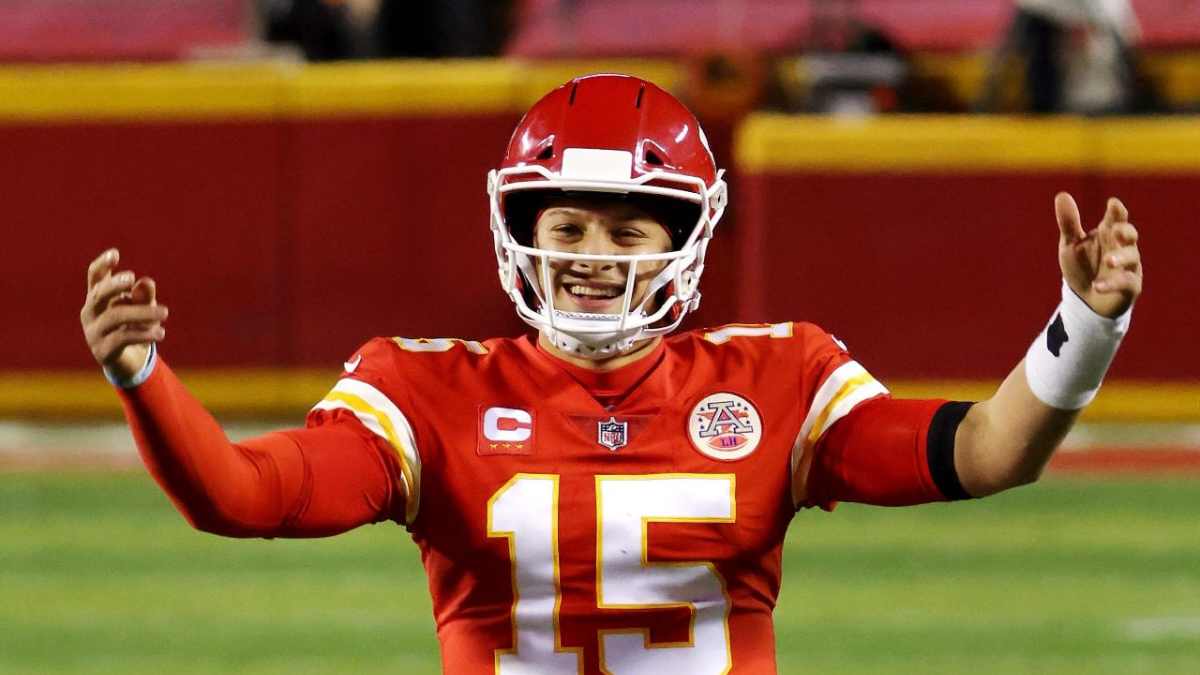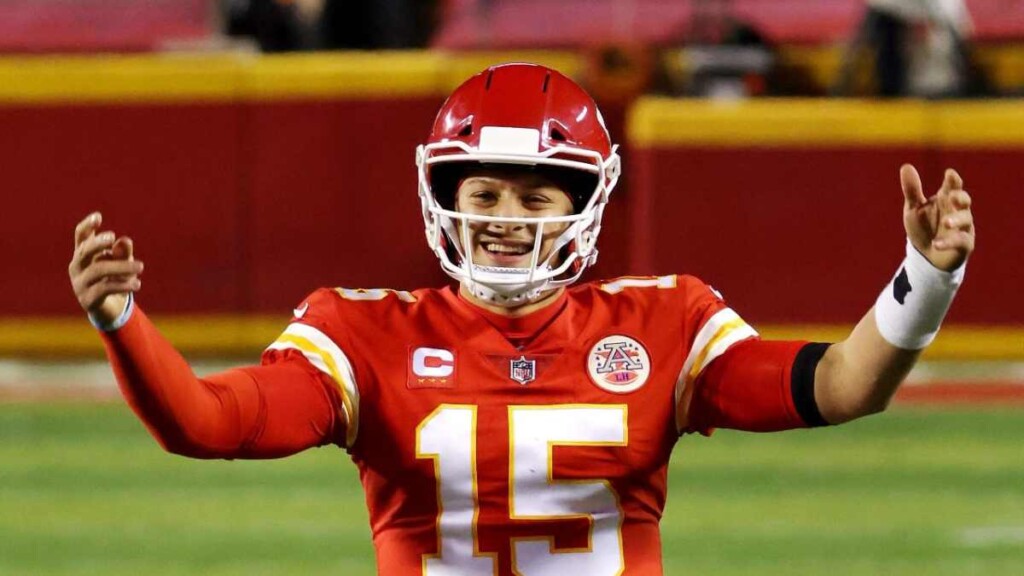 The Chiefs franchise QB Patrick Mahomes will take on another MVP Calibre quarterback, Jalen Hurts, when the Chiefs take on the Eagles in the Super Bowl next weekend. This is the first time in Super Bowl history that both of the teams will have Black starting quarterbacks.
Furthermore, this game will also feature two brothers going against each other. The Chiefs' star tight end Travis Kelce and the Eagles' starting center Jason Kelce are siblings and are so excited for this game.
The Eagles are a complete team with talented players all around the field. Their quarterback being in a rookie deal helped their general manager Howie Roseman to surround him with talented players like WR AJ Brown to improve their chances at winning the Super Bowl. Moreover, their defensive additions LB Haason Reddick, DL Ndamukong Suh, and DT Jordan Davis have given a new life to the Eagles' defense.
On the other side, the Chiefs' offense coached by their genius HC Andy Reid would have to depend on their offense to win this game since the Eagles' offensive line is too strong to disrupt. Fortunately for them, they have Patrick Mahomes and if the match turns into a slugfest he can certainly help the Chiefs to finish the game on top.
Do follow us on: Facebook | Instagram | Twitter
Related : Raiders WR Davante Adams STRONGLY hints at a possible reunion with Aaron Rodgers in Las Vegas
Related : 'Greatest witch hunt in history?' Shannon Sharpe takes a SALTY dig at Donald Trump for taking the 5th in the New York fraud deposition