Patrick Mahomes did the inevitable and defeated the Bengals in the AFC conference finals with one leg injured. The Chiefs-Bengals game was the most awaited game of the season and it did not disappoint.
The game was filled with high-octane scenes and was an entertainer all along. However, for the players playing the game, it was much more than some. Some were seen crying on the sidelines while others were celebrating their win.
The Chiefs were brutally roasted by the Bengals fans before the game and even the mayor of Cincinnati took shots at them. However, the Chiefs' waited to provide an upset on the field and that's exactly what they did.
Patrick Mahomes and Travis Kelce put on a show and defeated the Bengals with a score of 23-20 in Arrowhead Stadium. The Chiefs' home stadium was momentarily dubbed as "Burrowhead Stadium" because the Bengals QB had defeated them last season in OT. However, it's not Burrowhead anymore, as Kelce and Mahomes clarified in their post-victory interview.
Mahomes was getting interviewed after the game and was asked about the Burrowhead controversy. However, before he could answer, TE Travis Kelce jumped in and stated, "Burrowhead my a**, it's Mahomes' house."
Kelce and his Chiefs teammates thought that their QB was getting disrespected all week and wanted to give the Bengals a taste of their own medicine. However, there was no love lost between the two QBs and they shared a hug after the game, giving respect to each other.
Related: "F**king bulls**t" – NFL Twitter accuse the referees of 'foul play' for their 'brainless' call to give the Chiefs "a 5th-down" against the Bengals in the Championship game
Patrick Mahomes taunts Joe Burrow after winning the AFC conference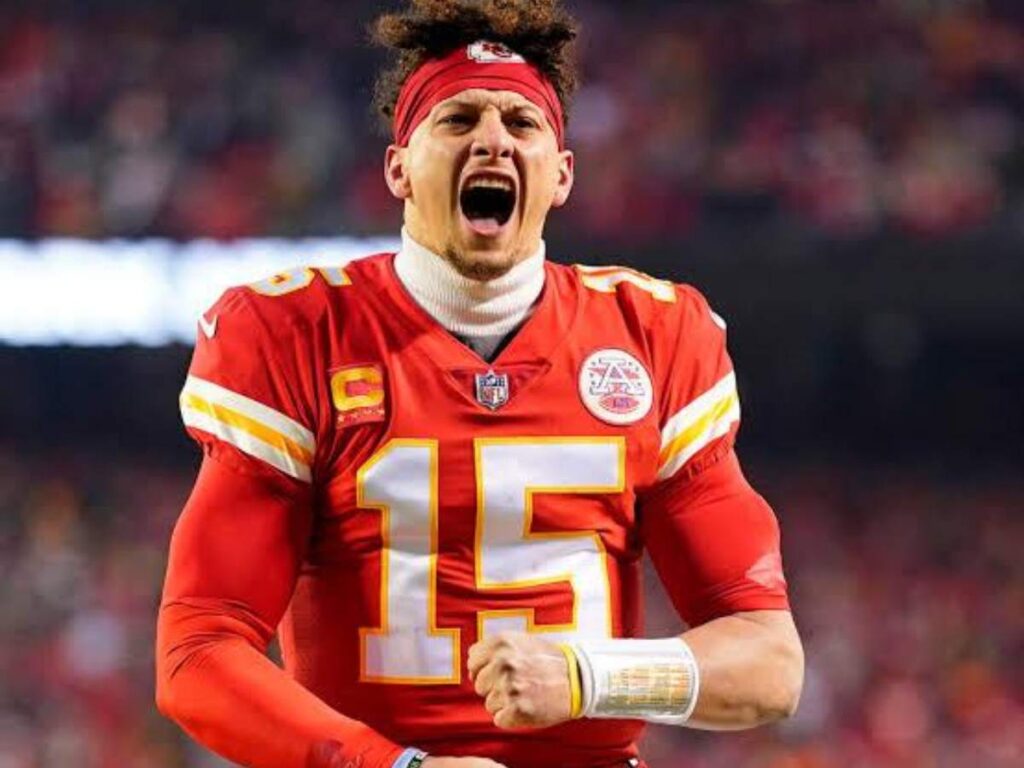 Mahomes waited exactly for this moment to hit back at the Bengals and their fans who were mocking the Super Bowl-winning QB throughout the week. With one leg injured, Patrick Mahomes won the game and proved his worth. However, he wasn't done there as he took shots at Burrow in his post-game interview.
The Bengals QB is known for his insane style and his cigar-smoking habit after getting a victory. Although, this time it was Mahomes who won and had something interesting to say about it.
"I don't think we have any cigars, but we will be ready to go in the Super Bowl," The Chiefs QB stated when asked about Burrow and his unique celebration.
Mahomes has ultimately led his team to the NFL Super Bowl after performing impeccably throughout the regular season. The Chiefs will be facing the formidable Eagles in the finals. It will be an evenly matched affair with two teams who don't give out any freebie points in the game.
Do follow us on: Facebook | Instagram | Twitter
Related: "Jimmy G is a fraud" – NFL Twitter ANGRY on Jimmy Garoppolo for laughing on the sidelines as the 49ers watched their Super Bowl dream go down the drain
Related: WATCH: "F*cking broke b**ch," Chargers OLB Joey Bosa gets into a fierce NSFW altercation with a heckling Eagles fan