The Philadelphia Eagles have finally won the NFC championship and have advanced to the Super Bowl. The Eagles were up against the 49ers, who they comfortably defeated as their QB Brock Purdy got injured in the first quarter itself.
The Eagles lit the whole town and celebrated in typical Philly fashion. The Eagles' fans went wild on the streets. First, the celebrations started with partying, then they went on to do wild stuff and started wreaking havoc on the whole city.
The fans started to climb the light poles even after a strict warning by the Police Commissioner of Philadelphia. This climbing the light pole is an old tradition, as it was done before when the Eagles went to the Super Bowl.
The light poles were greased to deter fans from climbing them, but it didn't work, as the passions of the fans far outweighed the greasiness of the poles. The Eagles' fans went crazy and started to snowboard throughout the city streets while some got up at the bus stops to celebrate and amusingly crashed through the ceiling.
The Philly Police department also warned the people to not create chaos and to celebrate irresponsibly. However, no one listened to the warning and celebrated like the team had won the Super Bowl.
"Our city has been here before, so let's show the world again how fans can celebrate responsibly. We'll see you out there – and remember – climbing greased poles isn't a Reality TV Show challenge!," the Philadelphia Police commissioner wrote on Twitter.
Related: "F**king bulls**t" – NFL Twitter accuse the referees of 'foul play' for their 'brainless' call to give the Chiefs "a 5th-down" against the Bengals in the Championship game
The Philadelphia Eagles will meet the Kansas City Chiefs for the Super Bowl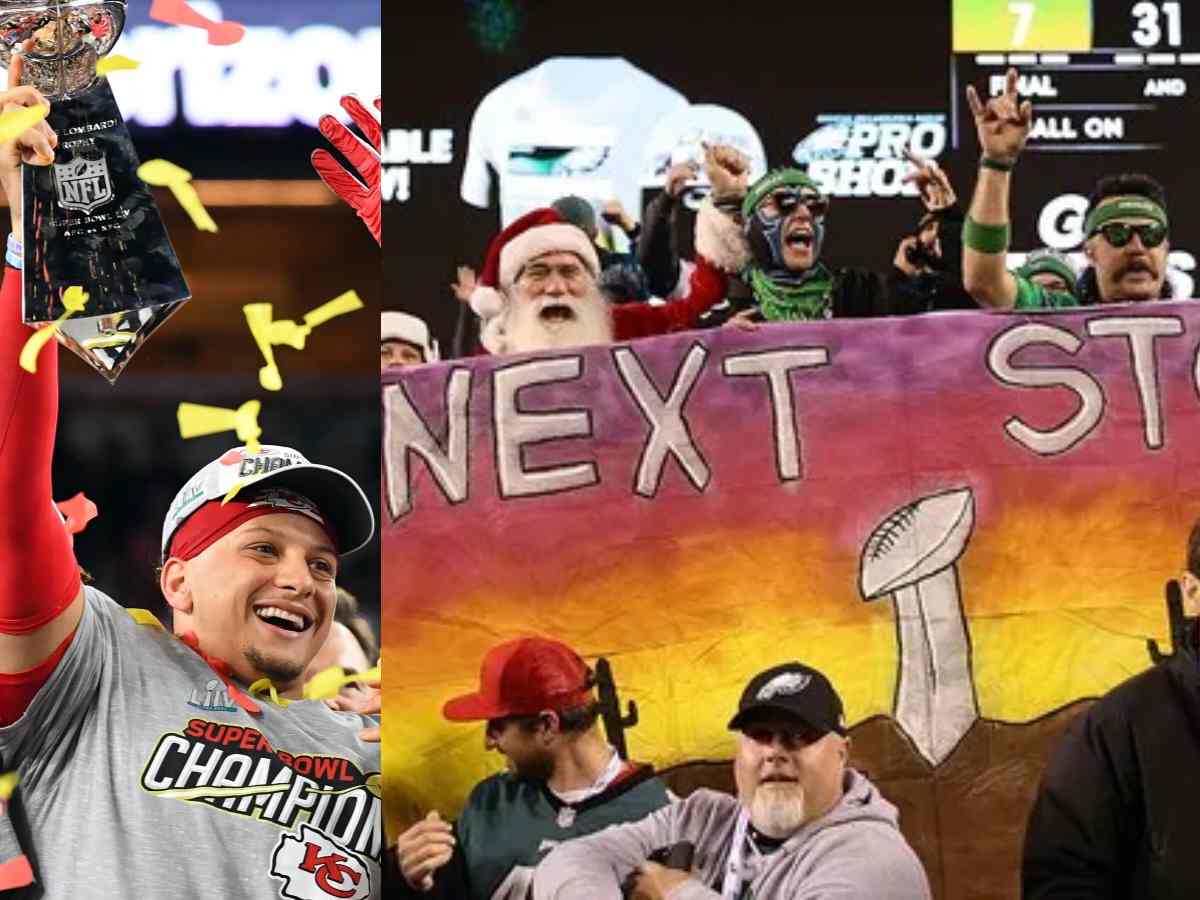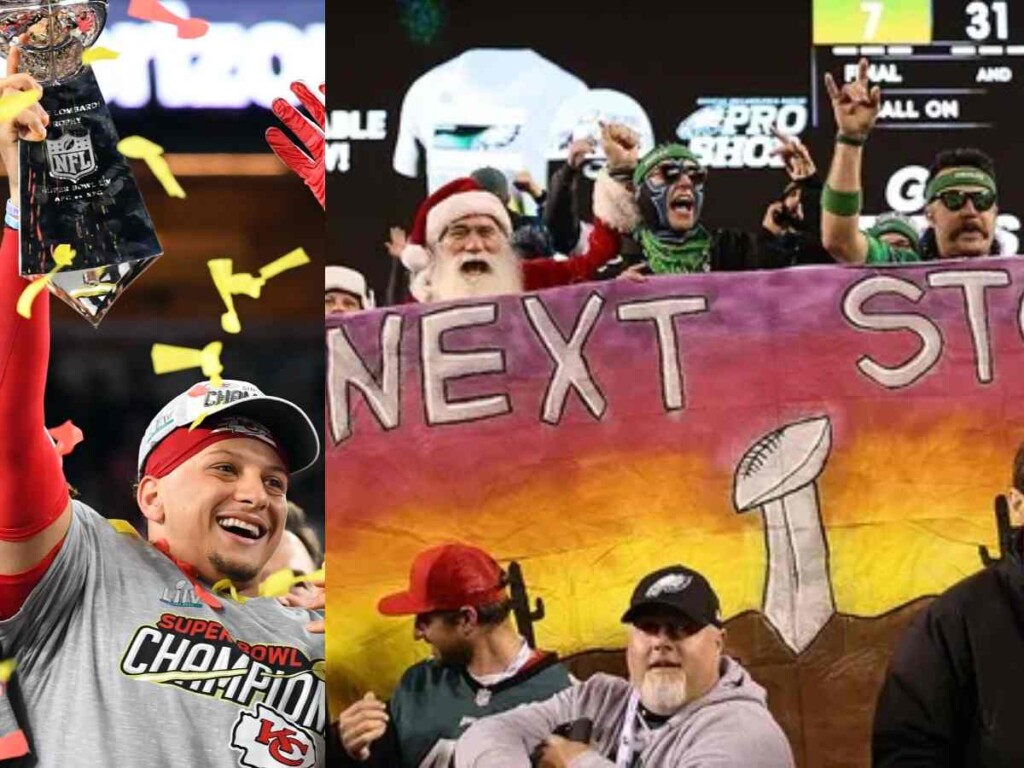 The Eagles and the Chiefs progressed to the NFL Super Bowl finals, while the 49ers and Bengals were sent home after a great season. Both the winning teams had a great start to the regular season and maintained an impeccable record throughout their games.
Most importantly, the battle will be fought between the two QBs, mainly Jalen Hurts and Patrick Mahomes. There's a high possibility that the winner between these two will also bag the iconic NFL MVP award.
With so much riding on it, this edition of Super Bowl finals can turn out to be legendary and Arizona will be lit up on the night of 12th February. The Eagles last won the Super Bowl in 2018 whereas the Chiefs won one in 2020, which makes both the teams experienced in playing the finals and fans can expect a great game.
Do follow us on: Facebook | Instagram | Twitter
Related: "Jimmy G is a fraud" – NFL Twitter ANGRY on Jimmy Garoppolo for laughing on the sidelines as the 49ers watched their Super Bowl dream go down the drain
Related: WATCH: "F*cking broke b**ch," Chargers OLB Joey Bosa gets into a fierce NSFW altercation with a heckling Eagles fan