Rihanna is regarded as one of the most influential celebrity singer in the country. The Grammy award winner has an illustrious career with many songs ranking in the Top charts.
Therefore, it was a big surprise when she was announced as the lead performer in this year's edition of the Super Bowl halftime show. However, appearances can often be deceiving. The halftime performance by Rihanna bombed massively for various reasons.
Firstly, the 'Love the way you lie' star didn't have any new songs lined up to perform and secondly, she didn't have any other singer accompany her on the stage. She was the only performer and people weren't happy about it.
However, her performance was still trending on the Internet and she even went viral for one 'absurd' incident. Rihanna supposedly grabbed her crotch in the middle of the performance and then later smelled her fingers, this was probably meant to be an act. However, it had lasting consequences.
The signer was performing her famous song 'Rude Boy' when people saw her do this 'different' act that has never been done before, barring one instance during the Justin Timberlake and Janet Jackson's controversial Super Bowl halftime performance.
Social media went wild after her performance and had interesting reactions. However, the majority of them were bashing the Popstar for 'disgusting behavior' throughout the performance.
Related: Does Patrick Mahomes have any siblings?
Rihanna set social media ablaze with her controversial halftime performance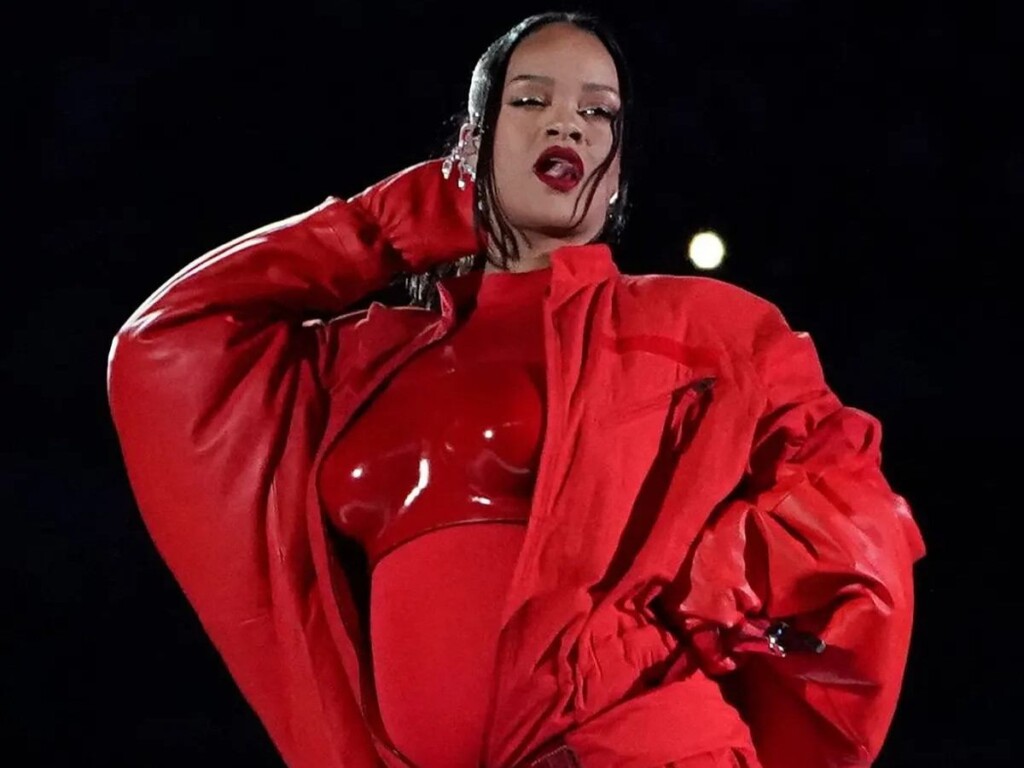 This year's edition of the Super Bowl was heavily controversial from start to finish. The game between the Chiefs and the Eagles had many controversial calls, with the potential to change the outcome of the game.
The halftime performance by Rihanna was also controversial as she announced her second pregnancy during the show and the infamous crotch-grabbing act was also part of her different theatrics throughout the performance.
NFL Twitter instantly went viral after the performance was over and many took to Twitter to share their honest reaction. The majority of reactions were disappointing, as many called out the Popstar for the 'disgusting' act.
However, there were some loyal Rihanna fans who loved the performance regardless and supported her anyway. There was also a comment where a person called out the famous singer for being a bad influence on young children of the country.
Take a look at some of the reactions down below.
Rihanna's Super Bowl performance had contradictory views. Regardless, the influential singer will be famous if her performance works or not, as she has a plethora of loyal fans willing to defend her despite any controversy.
Do follow us on: Facebook | Instagram | Twitter
Related: "Don't want to play for cheap," Eagles CB James Bradberry, infamous for his 4th quarter holding penalty in the Super Bowl, throws light on his future as a free agent
Related: "It's really not that complicated," Shannon Sharpe STRONGLY agrees with the controversial holding call in Super Bowl LVII