Rob Gronkowski and Tom Brady had a great partnership throughout their career, as the duo won 4 Super Bowl titles together during their time with the Patriots and the Bucs.
There was something about their chemistry that even made the most difficult plays look easy. Brady and Gronks were great friends off the field and used to hang out all the time together.
Recently, the Gronks appeared on USA Today Sports with Mackenzie Salmon and spoke about the terrible season that the legendary QB is enduring. The Bucs are currently 6-7 in the NFL and just got dominated by the 49ers on SNF.
Gronk was quite vocal in his interview and stated that he was confident that he can help the team out right now. "It's definitely a thought in my head. I mean, I definitely feel like I could definitely help out." Gronkowski stated to USA Today Sports.
Although Rob later confessed that things always seem to be easy when you're just a spectator and things are often difficult. However, if Gronkowski and Brady were to partner up for the remaining part of the season, then their insane chemistry can really help the Bucs win something and make deep playoffs run.
Unfortunately, Rob denied all these possibilities and stated that he has retired for good and is focusing on his broadcasting career currently.
Also Read: "F–k that. I'm going home," Tom Brady blatantly skips post-game shower after catastrophic loss to the 49ers
Rob Gronkowski wants Tom Brady to join Fox Sports as a broadcaster next season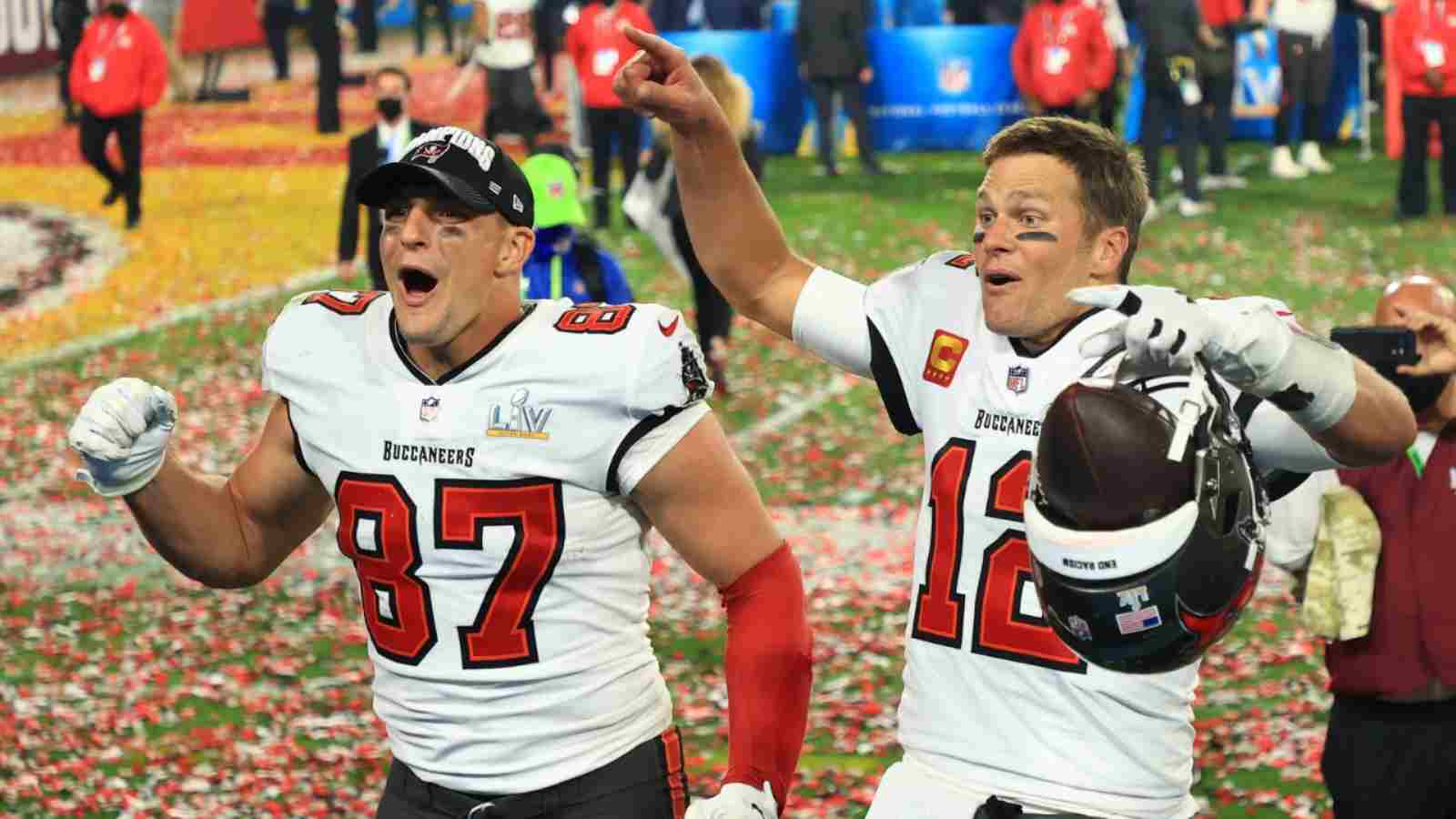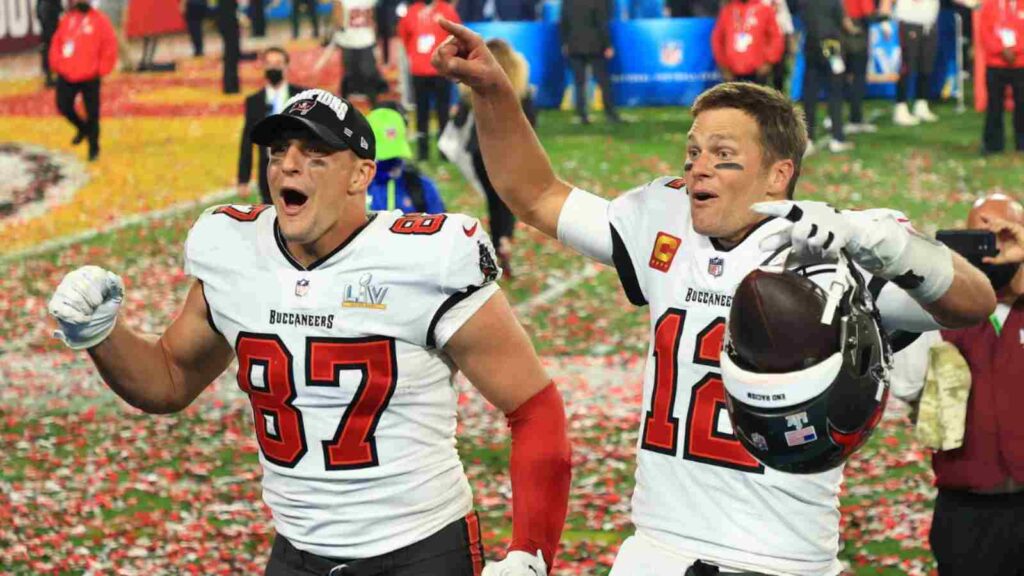 Tom Brady's contract is set to expire at the start of next season and there are lots of rumors making rounds on social media over his next team or possible retirement.
Brady's long-time friend Rob Gronkowski wants the legendary QB to join Fox Sports as a broadcaster, as quite recently TB12 has signed an enormous deal with Fox as his post-retirement plan.
"That would be a great team to have him here at Fox. You know, he's a commentator, I'm an analyst. We're going back and forth a little bit to each each other. That would be a lot of fun. He'd be talking his football knowledge." Gronkowski stated on USA Today Sports. "He's got incredible football knowledge, and it's just gonna be wonderful once he gets to the Fox studio and he's able to share it. I mean, I've been spending so many meetings with him where he can just break down the game of football just like that."
Rob Gronkowski believes that Brady is highly knowledgeable and can break down games in an instant. He also recounted an instance where the Bucs' QB broke down a team's defense in minutes, which later helped them defeat the team.
Tom Brady is truly special and there will be no other like him. Unfortunately, those who want to see him pair up with Gronkowski will just have to wait for Brady to join Fox Sports as a broadcaster and retire from the NFL.
Do follow us on: Facebook | Instagram | Twitter
Also Read : Watch: "He grew up watching Tom Brady dominate" – Social media APPLAUDS the Bucs QB for gracefully accepting 49ers' Dre Greenlaw's cheeky request
Also Read: Top 10 NFL players who made it to Forbes highest paid athletes list of 2022