Sports have some of the best moments, it has the ability to make our day or ruin our entire week. The NFL especially has so many ups and downs, iconic upsets, and clutch moments that have turned some players into legends and given birth to moments that fans will cherish for the remainder of their lifetimes. However, if you vouched for the team that faced an upset, then you probably will carry the trauma of this incident for a long time. The Super Bowl has witnessed multiple upsets and comebacks that had us all on the edge of our seats.
The New England Patriots are the team responsible for handing out upsets, Tom Brady and Bill Belichick have come back from large deficits that nobody expected them to. The game against the Atlanta Falcons is one game where the team was down by 20+ points and they managed to recover and beat the Falcons in the end. The same team went ahead and beat the Seattle Seahawks in the Super Bowl where the Patriots were leading going into the final drive. Russell Wilson and the Seahawks had possession of the ball with under 20 seconds left in the 4th quarter of the game.
Also Read: "I crack up every time," Twitter Reacts to Russell Wilson's weird acting skills in promotional video for the Denver Broncos
Dartmouth College graduate trolls Russell Wilson :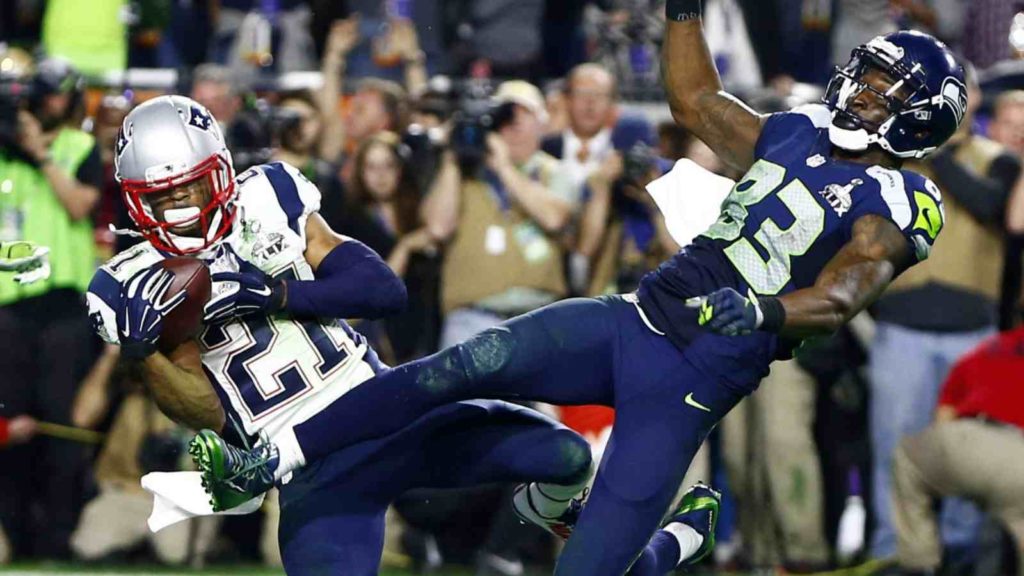 The Seahawks almost won that game, Wilson just had to run the ball or hand it over to Marshawn Lynch who would have burst through the defense and reached the end-zone securing a TD and a Super Bowl win. However, fate had other plans for the team. Pete Carroll decided that his QB will pass the ball securing a touchdown, Russell Wilson tried to pass the ball to Ricardo Lockette but boom, he was beaten while trying to catch the ball by Malcolm Butler.
That interception sealed the deal for the Patriots who won Super Bowl 49. That moment has come back to haunt Wilson on numerous occasions, the quarterback has been trolled for that pass and has become the subject of many memes.
The ghost of the past appeared to follow Wilson to Denver as well, he was invited to deliver the Commencement Address for Dartmouth College's graduation day speech. A video surfaced of a student from the outgoing class who appears to be a Patriots fan hilariously yelling Butler's name as the quarterback walked past him.
While Rusell did not respond to this directly, he definitely would have heard it. We are sure that it hurts his soul every time that this wound of his is opened up. The student attracted a lot of attention, his batchmates and mother could not believe that he actually said that with Wilson around!
It looks like this particular event is going to follow Russell Wilson around for the remainder of his professional career and quite possibly his life.
Also read: "One of the most brilliant PR moves, marketing at its finest": NFL Twitter approves of the Dallas Cowboys season schedule reveal video featuring Stephen A Smith
Also read: "Don't think it's real": Tom Brady's insane hole-in-one shot sends NFL Twitter into a frenzy