Saquon Barkley may be the only player in NFL history to record a fumble in the offseason. The star running back for the New York Giants, who is arguably the heart of that offense, was franchise tagged by the team, which gave the Giants time until the 17th of July to sign him to a new deal. The team went all-in on their quarterback, Daniel Jones, this off-season by offering him a four-year, $160 million contract, locking him in for the foreseeable future.
A recent report, however, states that the New York Giants offered Saquon Barkley a significant contract, which the running back turned down. As per Bob Brookover of NJ.com, the team offered Barkley a multi-year deal worth $12.5 million per year during the bye week of last season. In a bid to entice Barkley, the Giants bumped the numbers up and increased the amount per year to $13 million, with additional incentives worth $1 million.
This would make the total contract worth $14 million. However, Saquon and his agent, Kim Miale, were not happy with these numbers. This contract would have resulted in Barkley being paid more than Dalvin Cook and Derrick Henry. He would be the third-highest paid back in the league behind Christian McCaffrey and Alvin Kamara.
Related:WATCH: Julian Edelman lights the TD Garden with his presence to witness Jayson Tatum's heroics
Saquon Barkley is looking to become the highest-paid RB in the NFL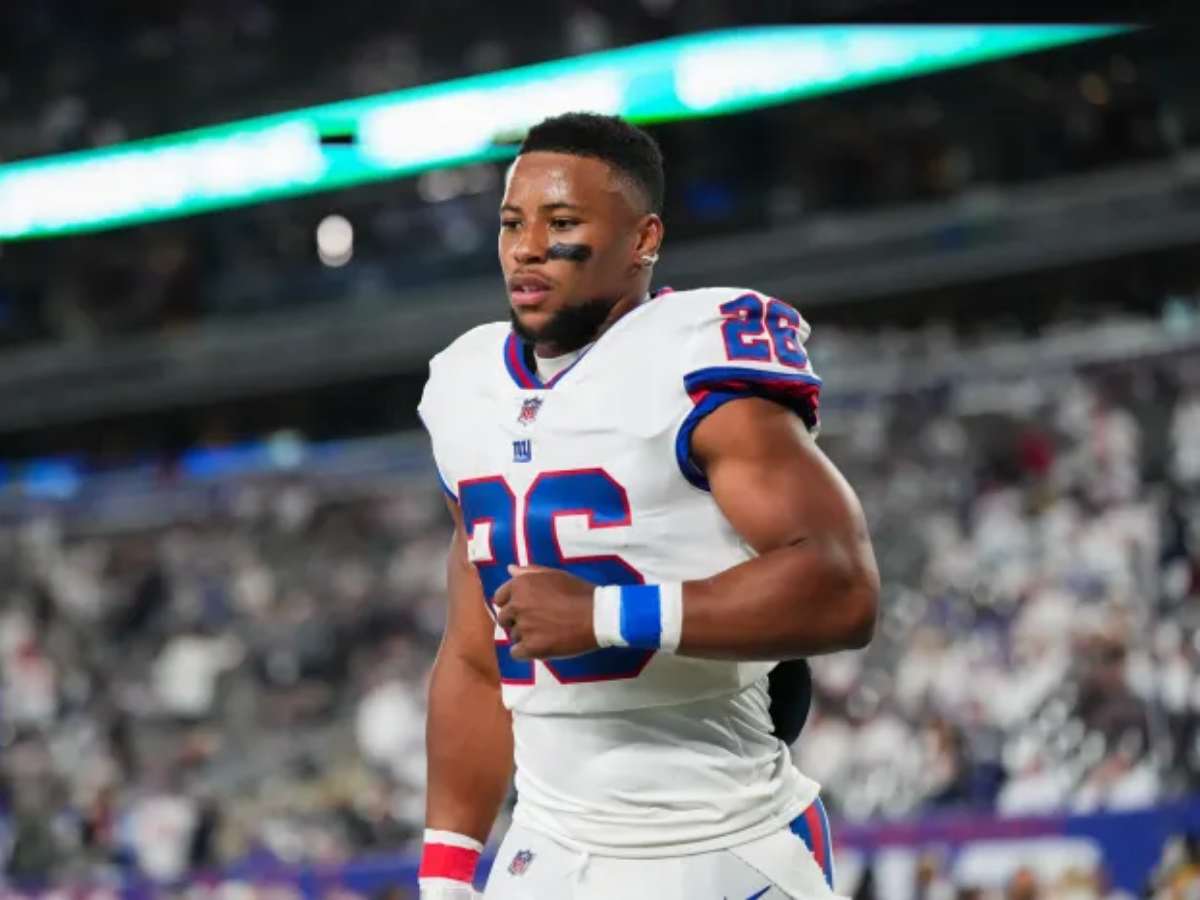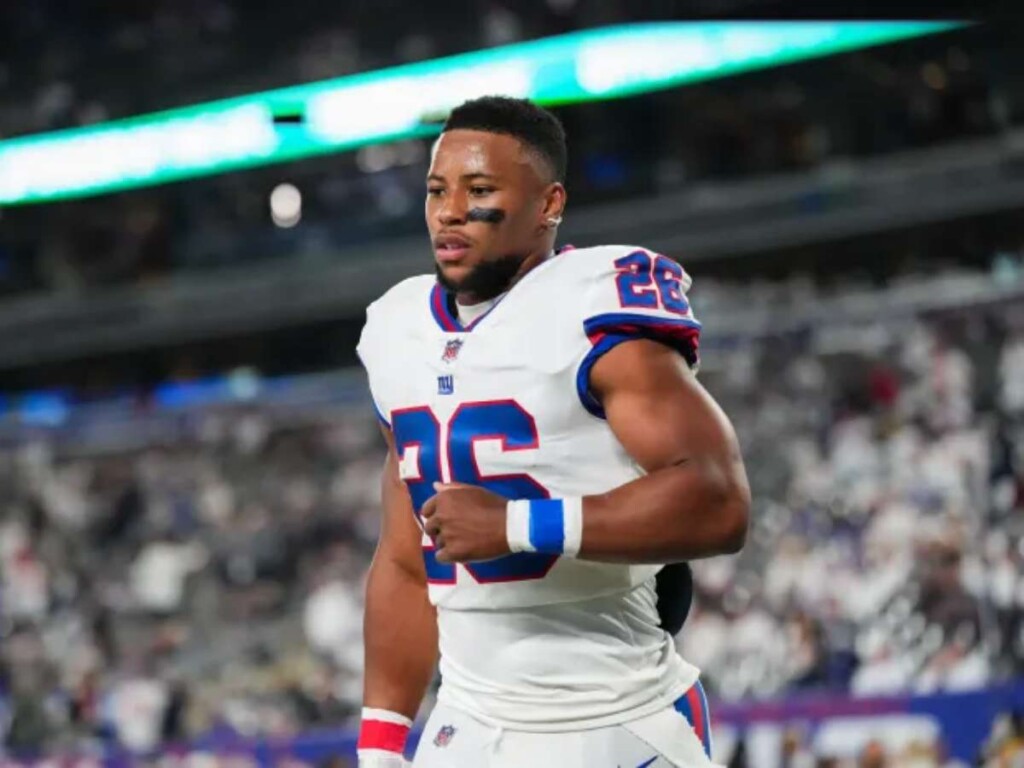 The decision by Saquon Barkley to not accept the Giants' offer signifies one thing. He is looking to be paid as much as either Alvin Kamara or Christian McCaffrey if not more. Kamara makes $15 million per year and McCaffrey makes $16 million per year. Saquon is really valuing himself highly and is taking a risk by doing so as he has been prone to injuries in the past.
Previous reports have stated that Barkley is looking for a contract comparable to Christian McCaffrey's, but the question is, do the New York Giants view him as worthy of such a hefty amount? Saquon had himself a year to remember in 2022, as he ended the season with 1312 yards and 10 touchdowns, averaging 4.4 yards per carry.
While Barkley believes he is worth significantly more than what the Giants offered him, fans think otherwise, take a look at some of their reactions on Twitter:
The NFL RB market is a rough ocean to be in right now, unless you're Christian McCaffrey or Alvin Kamara, teams view you as replaceable.
Has Saquon Barkley really proven himself to be worthy of demanding $16 million per season? That can only be answered after witnessing his game this season, 2022 was a great year for him; however, he needs to show that he can do it over and over again.
Do follow us on: Facebook | Instagram | Twitter
In case you missed it!