Last week, The Athletic reported that Russell Wilson, former quarterback of the Seattle Seahawks wanted head coach Pete Carroll and general manager John Schneider fired from the team. Wilson wanted them gone because he felt they were hindering him from trying to make another run at the Super Bowl and from chasing individual awards.
Wilson wanted Sean Payton who had just relinquished his duties as the head coach of the New Orlean Saints to replace Carroll. However, the Seahawks backed the integral members of their team and traded the dual-threat quarterback to the Broncos.
When the news broke out, the perennial Pro Bowler took to Twitter to clarify that he never wanted his coach and GM fired. Wilson wrote, "I love Pete and he was a father figure to me and John believed in me and drafted me as well. I never wanted them fired. All any of us wanted was to win. l'll always have respect for them and love for Seattle."
Related: Boosie OBJECTIFIES Rihanna's pregnancy during the Super Bowl and disrespectfully advises Asap Rocky to not 'stop humping' her
Pete Carroll gives a lengthy answer to Russell Wilson wanting him gone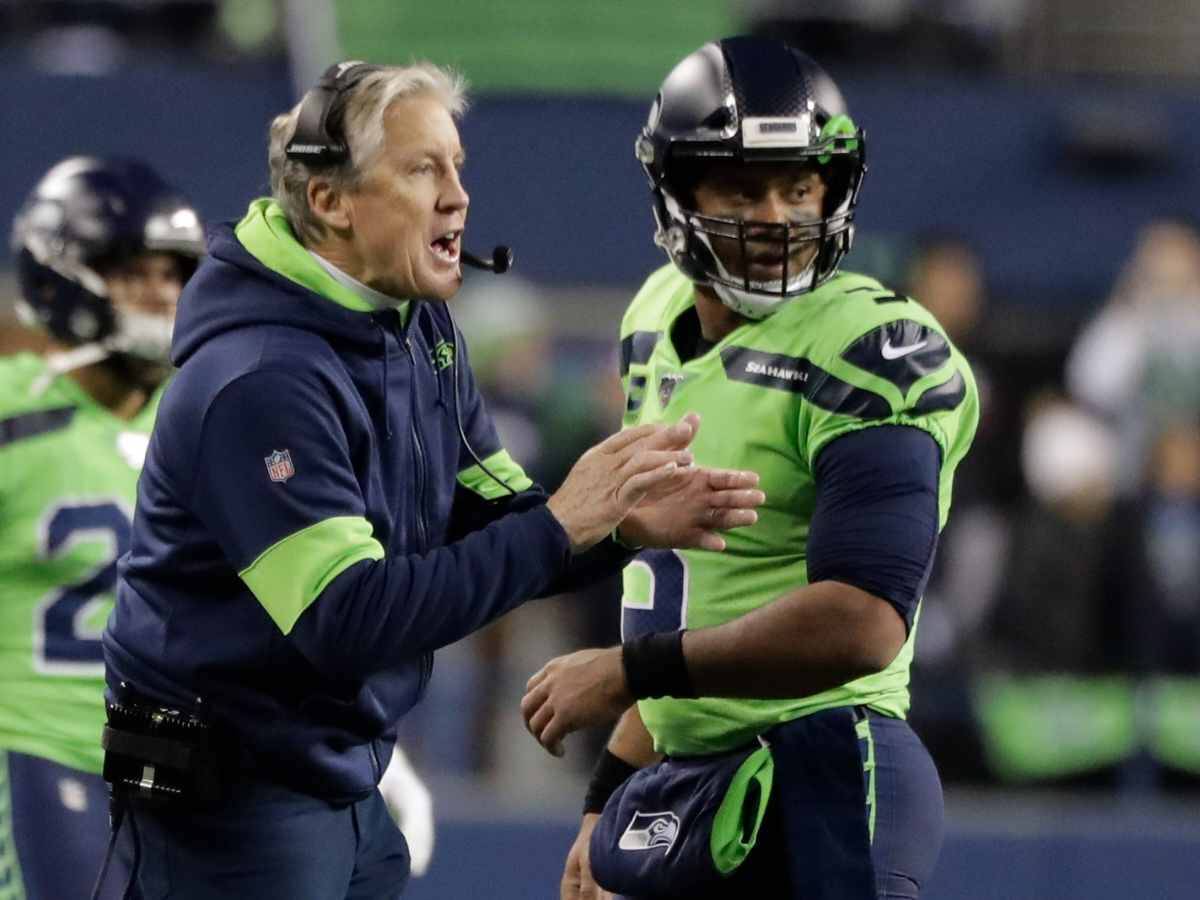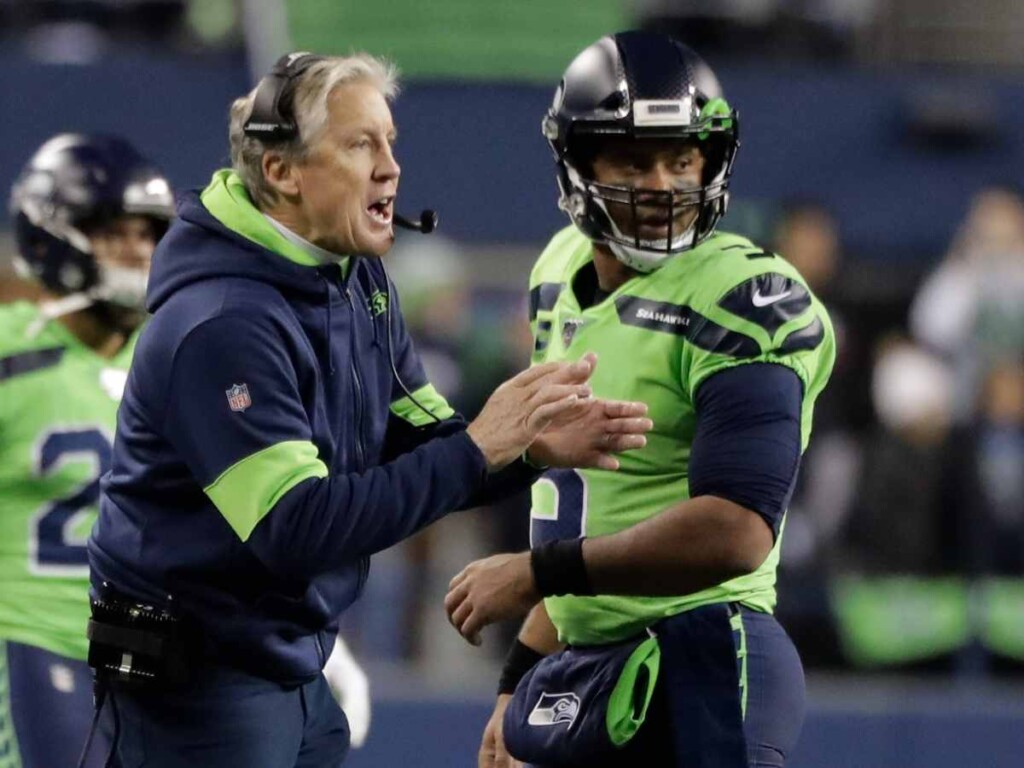 During the NFL Combine, Pete Carroll was asked about Wilson trying to get him fired to which he responded being politically correct, "I'm always going to hang with them, and I'm never going to leave them. I'm going to be there at the end of all of the good stuff, all of the bad stuff. It doesn't matter who the guy is. … Regardless of what has happened or taken place or the things that have been said at all, if you hang with them, it all comes back around. I like to demonstrate that faith in the relationship and the depth of what we did together and hang through what growth challenges bring to us along the way."
Pete Carroll is one of the oldest head coaches in the league and has led Seattle since 2010. He coached Russell Wilson for an entire decade and helped him lead the Seahawks to back-to-back Super Bowls in 2013 and 2014. They won Super Bowl XLVIII but were defeated in the next iteration by Tom Brady and the Patriots. Wilson never had a losing season record in Seattle until his last year with the team in 2021. His then teammates revealed that the quarterback had 'mentally checked out' and would soon exit from the team.
Russell Wilson waived his no-trade clause and signed a five-year $245 million contract with the Denver Broncos because he believed them to be a Championship winning worthy team. Toward the end, Pete Carroll also added that he has never seen a guy as strong-minded as Wilson and said that he will bounce back after a disastrous season.
In the 12 years Carroll has been the head coach of the Seahawks, he has a 128-81 record and is often lauded by his contemporaries for the immense energy he has despite being 71 years old. While Carroll's answer was diplomatic, it never really addressed as to why Wilson felt the need to have him fired. In the end, it doesn't matter because Russell Wilson isn't a part of their roster and Geno Smith has filled in his gap extremely well. The Seahawks had a great season in 2022 with a playoff appearance.
Let's see how Seattle performs in 2023!
Do follow us on: Facebook | Instagram | Twitter
Related: Packers GM Brian Gutekunst indirectly confirms Aaron Rodgers' exit from the team despite claiming 'all options are on the table'
Related: "Grown men talking sh*t," Patrick Mahomes' wife Brittany Mahomes makes a brutal statement amidst Joe Rogan's comments