Tom Brady did it again as he pulled off an incredible comeback against the Rams, with just seconds remaining on the clock. The Bucs QB is regarded as the most clutch player of all time and he did what he does best, winning the game against all odds.
TB12 was looking like a shell of himself this season as the Bucs were going through their worst season ever with the QB. NFL analyst Skip Bayless stated a week ago that this version of Tom Brady isn't enough and the Bucs will need psycho Brady to pull them out of their misery.
Brady's comeback went viral on the internet as everyone paid tribute to the greatness of the QB, but the most excited amongst them was undoubtedly Skip Bayless, who went berserk in admiration for the seven-time Super Bowl winner.
"Do you Brady haters realize what a privilege it is to watch this man play at a supremely high level when it matters most?," Bayless stated on his Twitter.
Bayless was active on his Twitter throughout the game, and the change in his emotions was quite notable. The NFL analyst started by criticizing Brady and the Bucs by calling out their weak offense and disappointing o-line.
The Bucs were about to lose to the Rams and Bayless pointed out that this season hasn't panned out for Brady on and off the field and he should just hang up his boots.
Although after the miraculous comeback, even Bayless was completely sold after witnessing greatness as he stated, "Just when I thought it was impossible, Tom Brady did it AGAIN" on his Twitter.
Also Read: "That was FUC*ING Awesome": Tom Brady's game-winning drive sends Twitterati into a frenzy
Tom Brady displayed what greatness really looks like in the Bucs-Rams game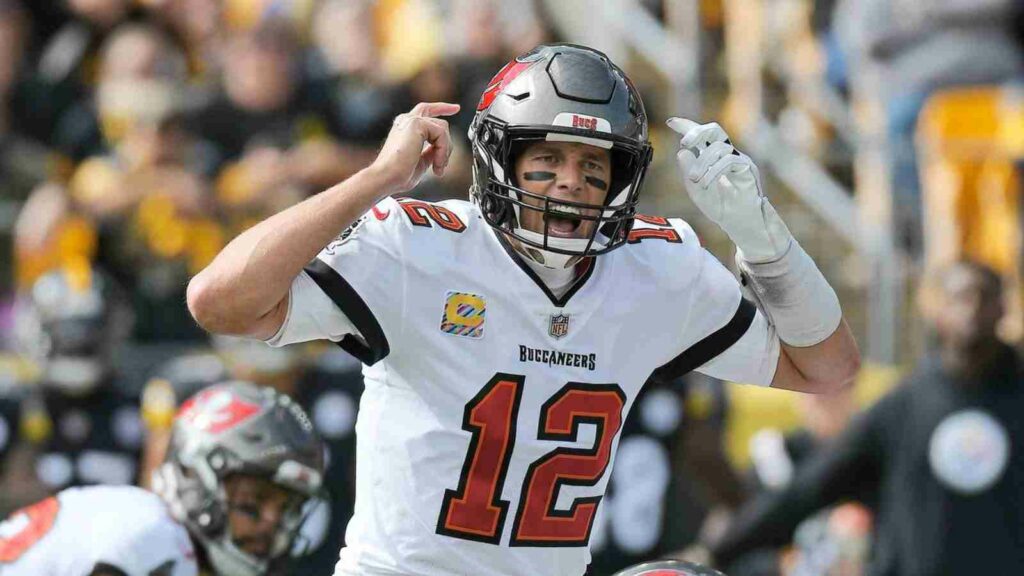 Tom Brady showed everyone who the GOAT is in the Bucs-Rams game and silenced all the haters who thought otherwise. Skip Bayless is a complete Brady fanboy, but he was also criticizing the Bucs QB after a run of disappointing games.
TB12 helped the Bucs break their 3 game losing streak and inspired hope in the fans and players who want the team to make the playoffs this season.
The former Patriots QB also achieved an impeccable feat when he became the first QB to cross 100,000 passing yards in the NFL. Bucs HC Todd Bowles was grateful to have Brady on the team and had inspiring words for the QB after the game.
"We're grateful to have him. He got over 100,000 yards; that's a long playing career for anybody. We love the guy to death," Todd Bowles stated after the game.
The Bucs are finally looking like the team that can make the playoffs, but they will have to keep up this performance in every game and Brady will have to be on his A-game the whole time.
Do follow us on: Facebook | Instagram | Twitter
Also Read: "I'm rolling with the punches" Panthers QB Baker Mayfield reacts to getting demoted to backup behind in-form QB PJ Walker
Also Read: "He absolutely POPPED" NFL Twitter hails University of Tennessee's security guard for splendid impromptu performance with the Dance Team