Renowned TV personality Stephen A. Smith recently lauded Baker Mayfield for his amazing debut for the Los Angeles Rams. Playing his first game for the Rams as a quarterback, Mayfield pulled the team out of the dead and led them to a comeback win against the Las Vegas Raiders. Trailing 3-16, the Rams won the game 17-16 courtesy of two brilliant fourth-quarter drives by Mayfield.
Mayfield led a 98-yard drive for a game-winning 23-yard touchdown in the final seconds to bring the team home. It is to be noted that Mayfield joined the team off waiver from the Panthers just a couple of days before the game against the Raiders. Speaking on First Take, Stephen A. Smith praised Mayfield.
Earlier on the show, Smith wasn't particularly a fan of Mayfield but he had to eat his words after the quarterback's performance. "I'm gonna give credit when credit is due to Baker because of the way we talked about him prior to the game. The fact of the matter is, and I've said it on many occasions, he had more progressive commercials than wins for the most part of his career, that's no.1," Smith said
Smith reasoned why he didn't expect much from Mayfield at the Rams. He was kicked out of his previous franchises and even though he told the Panthers himself that he wants out, the team had made it clear that he won't be their starting QB.
"No.2, he's out of Cleveland. No. 3, the Carolina Panthers said we'd rather have PJ Walker than you. So you look at this from that perspective, not literally because I'm sure he wanted out and he asked out, but the bottom line is, that it is what it is," he added.
Also Read: Stephen A. Smith CLAIMS that Brock Purdy will become the first quarterback to beat Tom Brady in his first career start for the 49ers
Stephen A. Smith lauds Baker Mayfield for his outing against the Raiders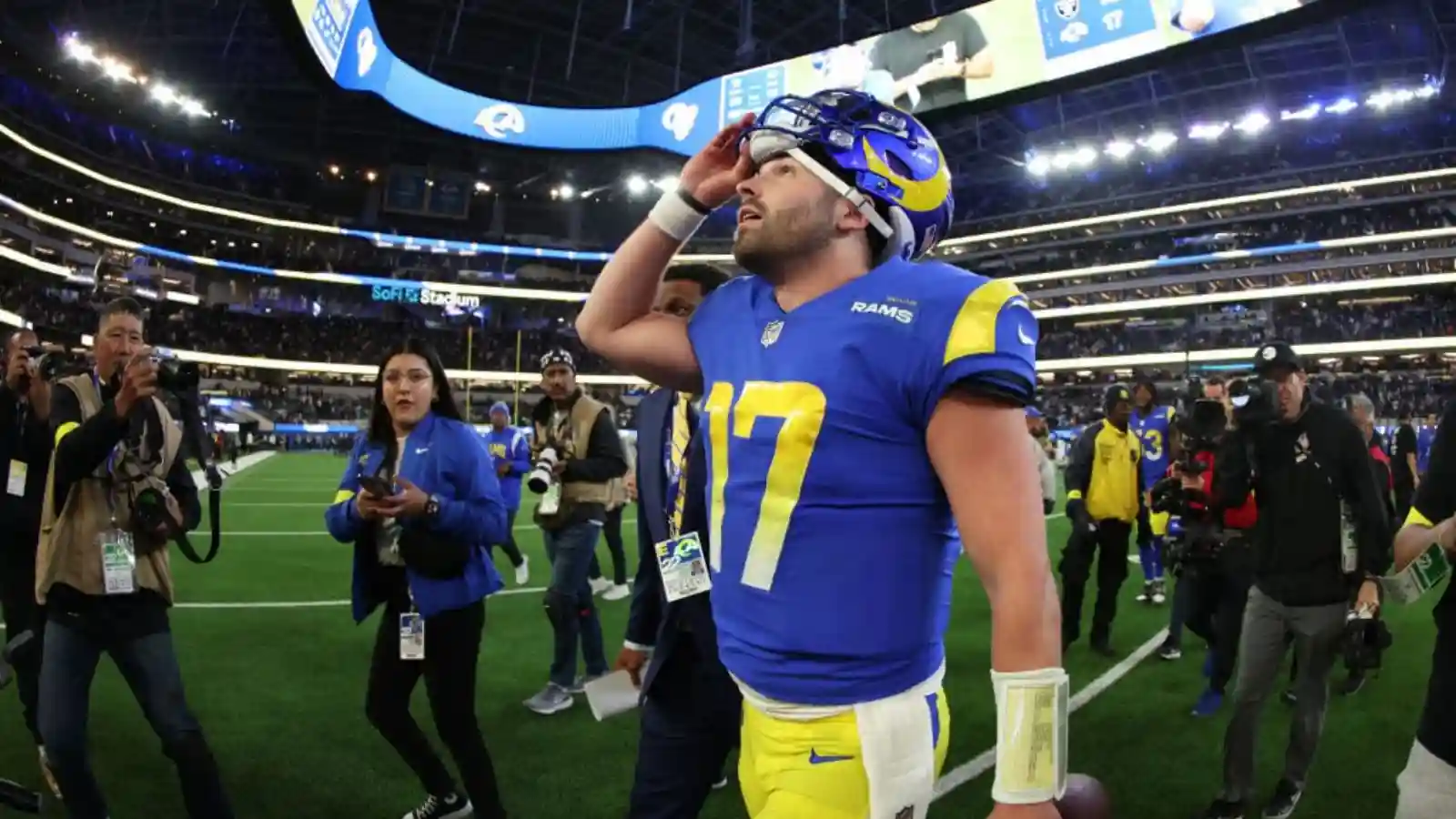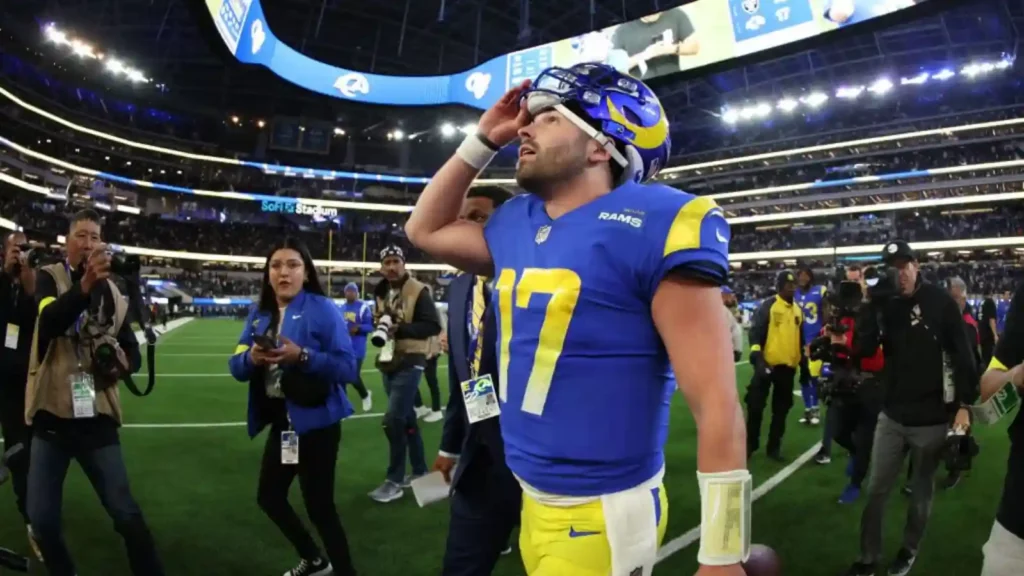 Smith said that very little was expected of him because the Rams were already on a 6-game losing streak but he deserves all the credit because leading the team to a 98-yard drive in the dying minutes isn't easy.
"So when you look at it, there was very little that was expected of him. For him to go to a new team just a few days earlier, probably not even know the playbook, and to lead them on a 98-yard drive, to win a football game, ending a 6-game losing streak, for the Los Angeles Rams, you simply can't give Baker Mayfield enough credit. He deserves it," he said.
The Rams are now 4-9 for the season and sit at the bottom of the NFC West division. In their remaining games, they will face the Packers, the Broncos, the Chargers, and the Seahawks.
Also Read: "Completely SHOCKED," Baker Mayfield was left SPEECHLESS over the Las Vegas Raiders' poor choice of coverage on his game-winning drive
Also Read: "MISOGYNISTIC pig," Matthew Stafford's wife Kelly expresses remorse for her disrespectful response to a fan