Last time in February, former Miami Dolphins head coach Brian Flores filed a lawsuit against the New York Giants, Denver Broncos, the Dolphins along with the NFL for racial discrimination in the hiring process. Many minority coaches around the league joined Flores' lawsuit and raised their voices against the racism that is still going on in the league.
Flores was given the senior defensive assistant and linebackers coach role by Pittsburgh Steelers head coach Mike Tomlin, who is the only Black head coach in the league after the Texans fired Lovie Smith. Minnesota Vikings recently completed their interview with Flores for the defensive coordinator job. He is also being interviewed by the Cardinals for the head coach vacancy and defensive coordinator jobs with the Browns and Falcons.
Now, Steve Wilks who served as the interim head coach of the Carolina Panthers is alleging that there is a serious race problem in the league as the Panthers hired Frank Reich over him as the new head coach.
Related: "It has to be baseball," Legendary NFL player Bo Jackson sees more growth potential in the MLB over football
Steve Wilks led the Panthers to a 7-10 season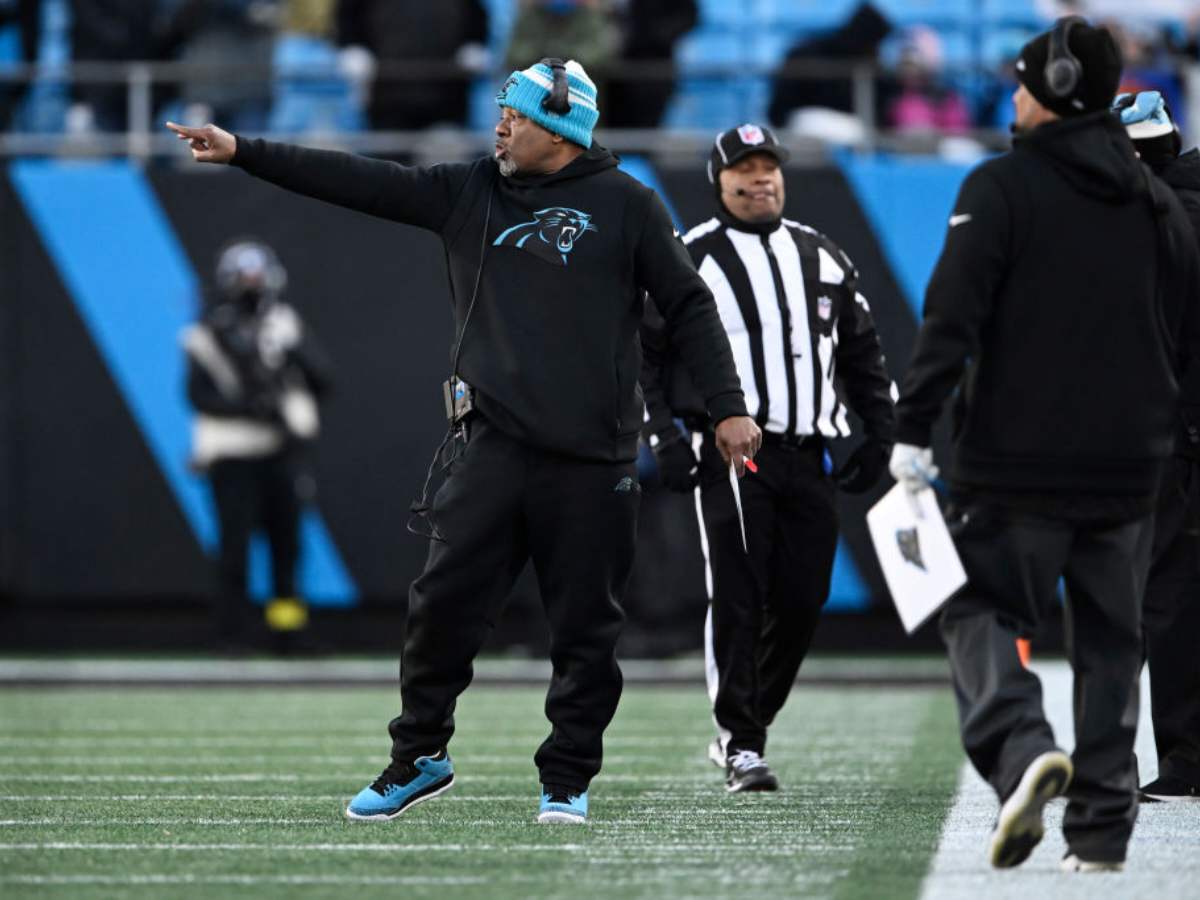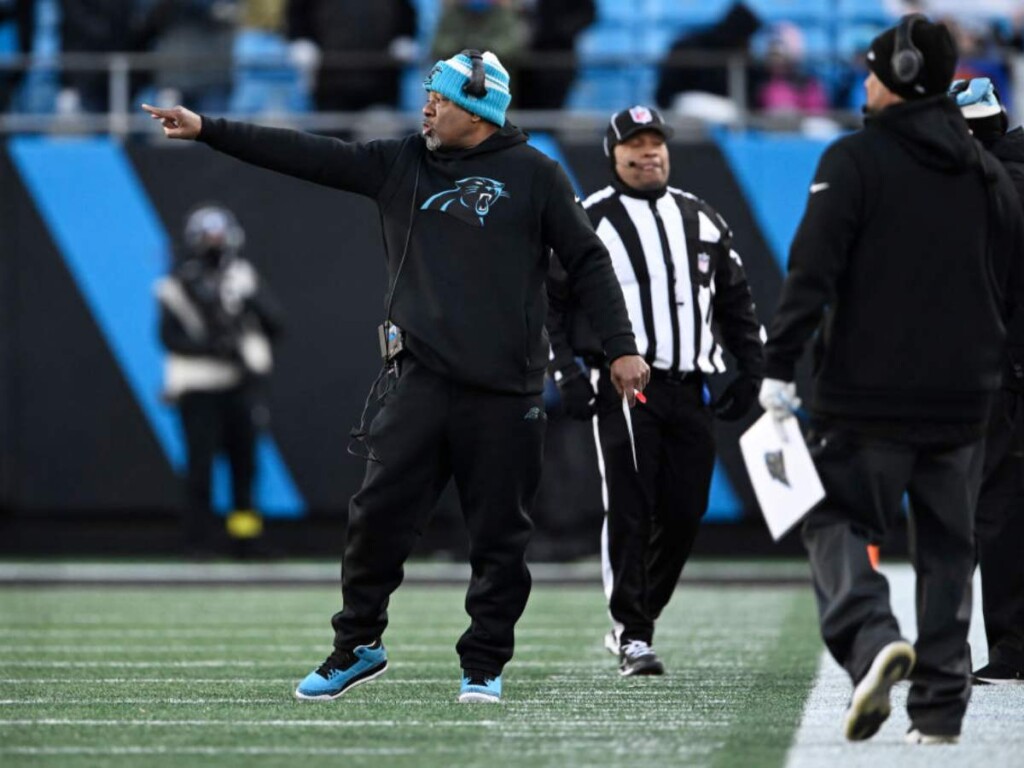 Frank Reich was fired by the Indianapolis Colts as their head coach midway through the season after a 3-5-1 start. Reich who quarterbacked the Panthers in 1995 will now return to Carolina as the head coach. The club chose Reich over Steve Wilks who took over as the interim head coach after they fired Matt Rhule after a 1-4 start.
Wigdor LLP the law firm which represents Brina Flores's lawsuit also represents Steve Wilks. They issued a statement regarding the racial discrimination still going on in the league after Wilks was passed over for the head coach job despite being interviewed twice.
"We are shocked and disturbed that after the incredible job Coach Wilks did as the interim coach, including bringing the team back into Playoff contention and garnering the support of the players and fans, that he was passed over for the Head Coach position by [CEO] David Tepper," the law firm said in their statement. "There is a legitimate race problem in the NFL, and we can assure you that we will have more to say in the coming days."
Steve Wilks did a great job of leading the 1-4 Panthers who also just traded star running back Christian McCaffrey. The Panthers finished their 2022 season 7-10 as they went 6-6 during their last 12 encounters. Carolina's defensive tackle Derrick Brown said on Good Morning Football that the entire locker room wanted Wilks as their new head coach.
Do follow us on: Facebook | Instagram | Twitter
Related: Derek Wolfe receives threats from animal activists saying 'hope pedophiles come after my kids' for legally killing mountain lion
Related: "I've never seen anything like it," Patriots coaching staff reveals what it was like in Foxboro during Bill Belichick's worst seasons in past two decades