The Philadelphia Eagles are back to their winning ways; the team has once again begun its reign as the king of the NFC East division. The team had a successful run in 2022, as they capped off the regular season with a 14-3 record, which was one of the best in the entire league. In the postseason, the Eagles made it to the Super Bowl but were not able to successfully close the season out as the Kansas City Chiefs got the better of them.
Despite their successful season, the Philadelphia Eagles have attracted a lot of hate this season, particularly from the fan bases of other NFL teams. The fans in Philly are known to be extremely passionate about their sports teams. It is nothing short of a warzone at the Eagles' games, as fans are loud, and god forbid, if you belong to the opposing fanbase, then be prepared to be taunted.
The fanbase is known to be obnoxious but loyal. Well, today is a day of celebration for the haters of the Philadelphia Eagles, as a popular celebrity has confessed to being a fan of the NFL team. While fans usually appreciate celebrities repping their home team, Eagles fans probably would not know how to feel about this one.
Related: "At the end of the day, it's still football!" Josh Allen UNFAZED by 'bad man' Aaron Rodgers' threat in the AFC East
Taylor Swift hails from the city of Philadelphia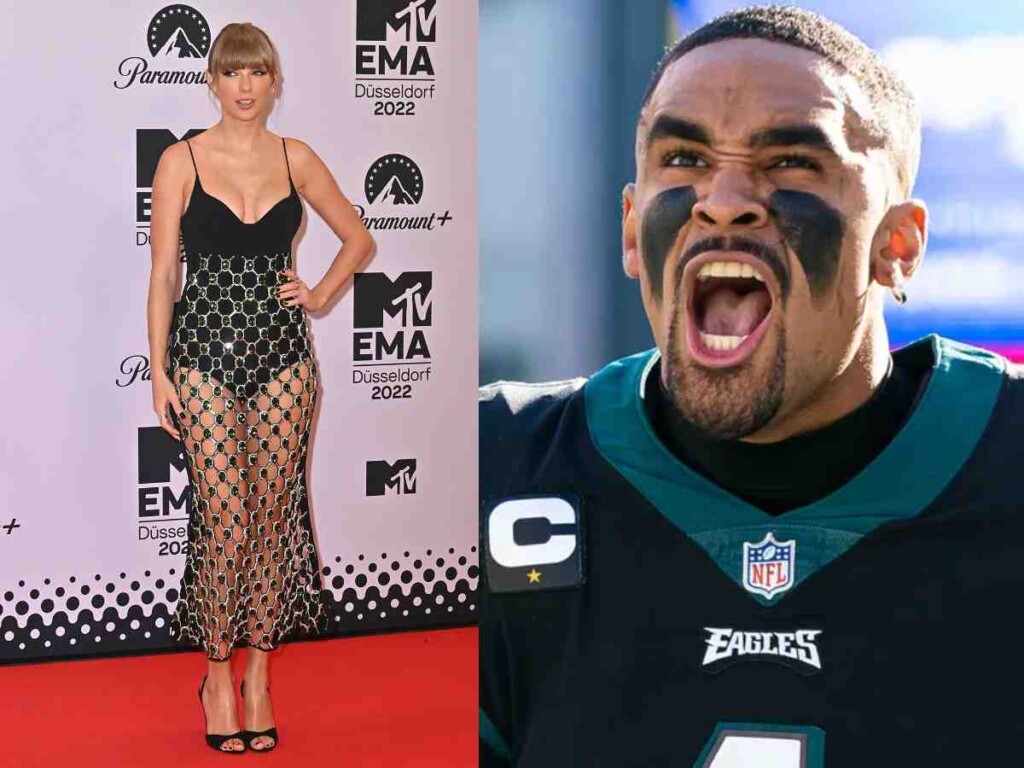 Iconic pop singer Taylor Swift has admitted to being a fan of the Philadelphia Eagles. At her most recent concert, the 12-time Grammy winner cleared out a debate that her fans were having regarding a lyric from her song Gold Rush from the 2020 album Evermore.
Here's what Taylor Swift had to say, "I did see the debate about, I have a lyric that says, 'With my Eagles t-shirt hanging from the door,' I saw some people wondering if it was the band the Eagles or the team the Eagles and I love the band the Eagles. But guys, come on. I'm from Philly, of course, it's the team."
The pop star ended the debate amongst her fans but her confession did tick off NFL fans who had mixed responses to her confession on Twitter.
The Philly cheesesteak remains the only thing from the city of Philadelphia that has no haters.
Classic Dallas Cowboys fan.
The Drake curse was a thing, will the Swift curse be the new thing?
Well, that ends the debate amongst Swifties. Taylor is a fan of the Philadelphia Eagles and while she has kept that private over the years, she has finally revealed it.
Do follow us on: Facebook | Instagram | Twitter
In case you missed it!