Travis Kelce and Taylor Swift's relationship rumors have caught a second wind after he reportedly wants to keep meeting with the Emmy winner. With that being said, it seems like love is truly in the air, and it's not even Christmas yet.
The Messenger recently met with a source who broke the news about the pair seeing each other a couple of times during the past fortnight. "She and Travis have hung out twice, and it's nothing serious," the source claimed. "She thinks he is very charming, and they have been texting this last week."
While they did not provide any seal of approval for the relationship, apparently Travis Kelce wants to meet Swift again. "He is a little embarrassed at how much attention they are getting," the source added. "But he has told her he would love to continue seeing her."
For now, both of their representatives are tight-lipped about the new development. However, Travis's older brother, Jason Kelce, spilled the juicy gossip about the two.
Related: Is Odell Beckham Jr. dating Kim Kardashian? Ravens WR reportedly 'hanging out' with $1,700,000,000 worth hotshot
Jason Kelce spoke about Travis Kelce and Taylor Swift's relationship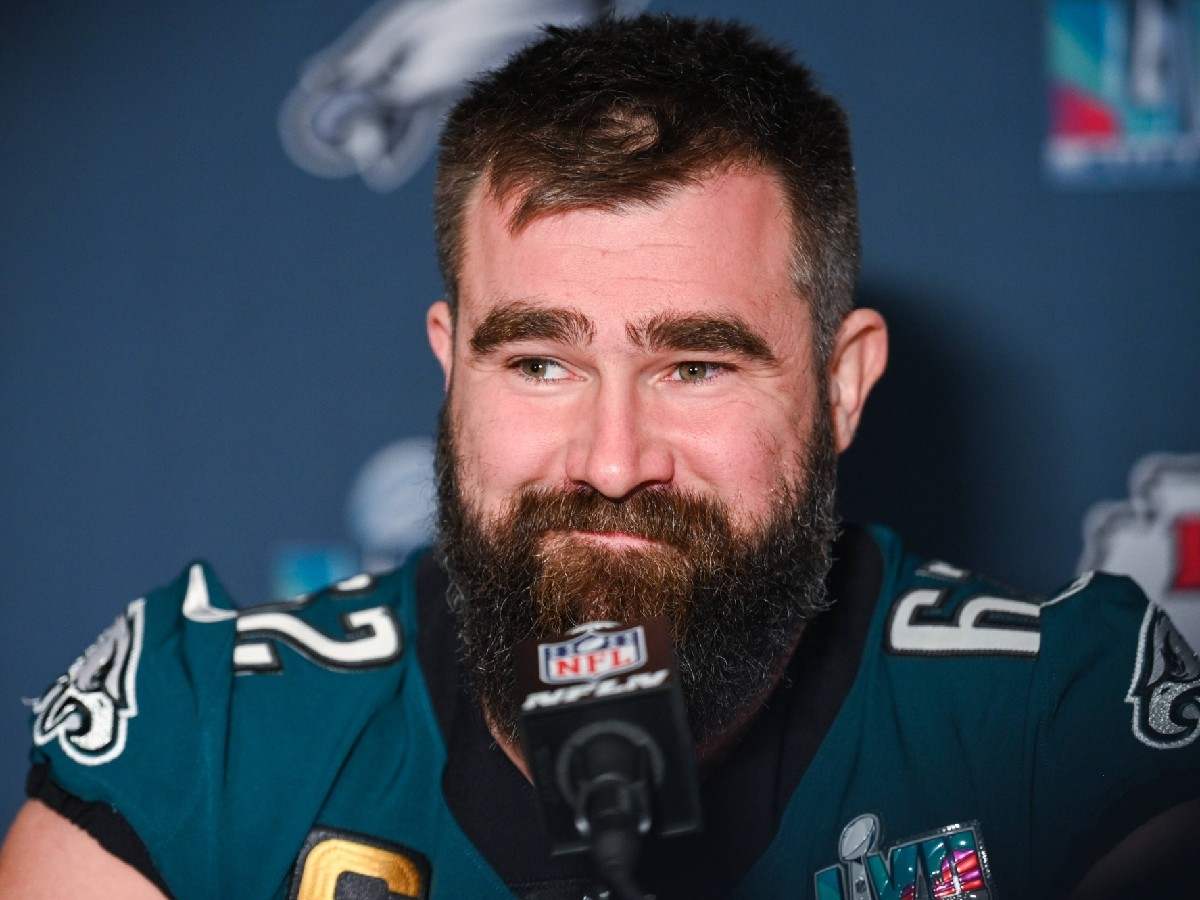 The best way to find out information about someone is to reach out to their family. That's what happened on Saturday night. After the Philadelphia Eagles defeated the Minnesota Vikings 34-28, Eagles offensive lineman Jason Kelce appeared for a Q&A session. Without wasting a second, the presenter cheekily asked Kelce about Travis and Taylor Swift's relationship. To which he replied that he had heard about the rumors but didn't know much about them.
However, the 35-year-old had something different to say in a recent interview with DeCamara & Ritchie on Audacy's SportsRadio on 94 Wip on Wednesday. When asked again, Jason said the report was "100% true."
This led the internet to believe that Travis and Taylor were officially dating. "It's hard to answer because I don't know a lot about Travis' love life," Jason Kelce told the two hosts. "I try to keep his business kind of his business; stay out of that world."
The Pro Bowler then revealed what everyone wanted to hear. Kelce continued, "Having said that, man, I think they're doing great, and I think it's all 100% true." However, Jason instantly said, as per People Magazine, "No, I'm joking, I don't know what's happening."
Rumors about Travis Kelce and Taylor Swift began when the Super Bowl winner revealed on his and Jason's New Heights podcast that he dropped by Arrowhead to watch the Eras Tour. The 33-year-old reportedly tried to give the Enchanted singer his number. However, according to Travis, Swift has a strict policy of not meeting with anyone before or after her performance. That being said, earlier this month, they were seen meeting each other privately.
In case you missed it:
Do follow us on: Facebook | Instagram | Twitter
Follow Firstsportz on WhatsApp Channel