Travis Kelce and Taylor Swift have had the entire world talking about them for the past couple of weeks. What started as a small whisper has quickly turned into a full-blown rumor. Swift's attendance during the Kansas City Chiefs' last two games has got the whole world talking about only one thing: The romance between the star tight end and the singer.
Swift watched her rumored boyfriend play against the New York Jets on Sunday. She attended the game with other famous personalities such as Blake Lively, Ryan Reynolds and Sophie Turner. Brittany Mahomes, wife of the Chiefs' superstar QB Patrick Mahomes was also with Swift during the game. Brittany's growing friendship with Swift, however, has apparently affected her close relationship with Kelce's ex-girlfriend Kayla Nicole.
Nicole is a sports media personality who shared a close bond with Brittany and Patrick Mahomes. However, she unfollowed the couple on Instagram following their growing friendship with Swift. She also unfollowed Patrick's brother, Jackson Mahomes. The pair, though, still follow Nicole on Instagram. Nicole, 31, denied making any comments about the situation. Kelce and Nicole dated each other on and off for five years before splitting up in 2022.
Brittany went to dinner with Swift and other A-list celebrities after the game against the Jets and stayed till 1 AM. The group included Lively and Turner as they spent four hours in an Italian restaurant in NYC. The Chiefs improved to 3-1 after winning their game against the Jets.
Related:"I lost us that game!" Zach Wilson takes all the blame for Jets' loss to Patrick Mahomes' Chiefs
Brittany Mahomes steps out to have dinner with Taylor Swift after the Chiefs-Jets game
The Kansas City Chiefs defeated the New York Jets at MetLife Stadium on Sunday. After the game pop star Taylor Swift had dinner with the Chiefs' starting QB Patrick Mahomes' wife Brittany Mahomes along with other celebrity friends.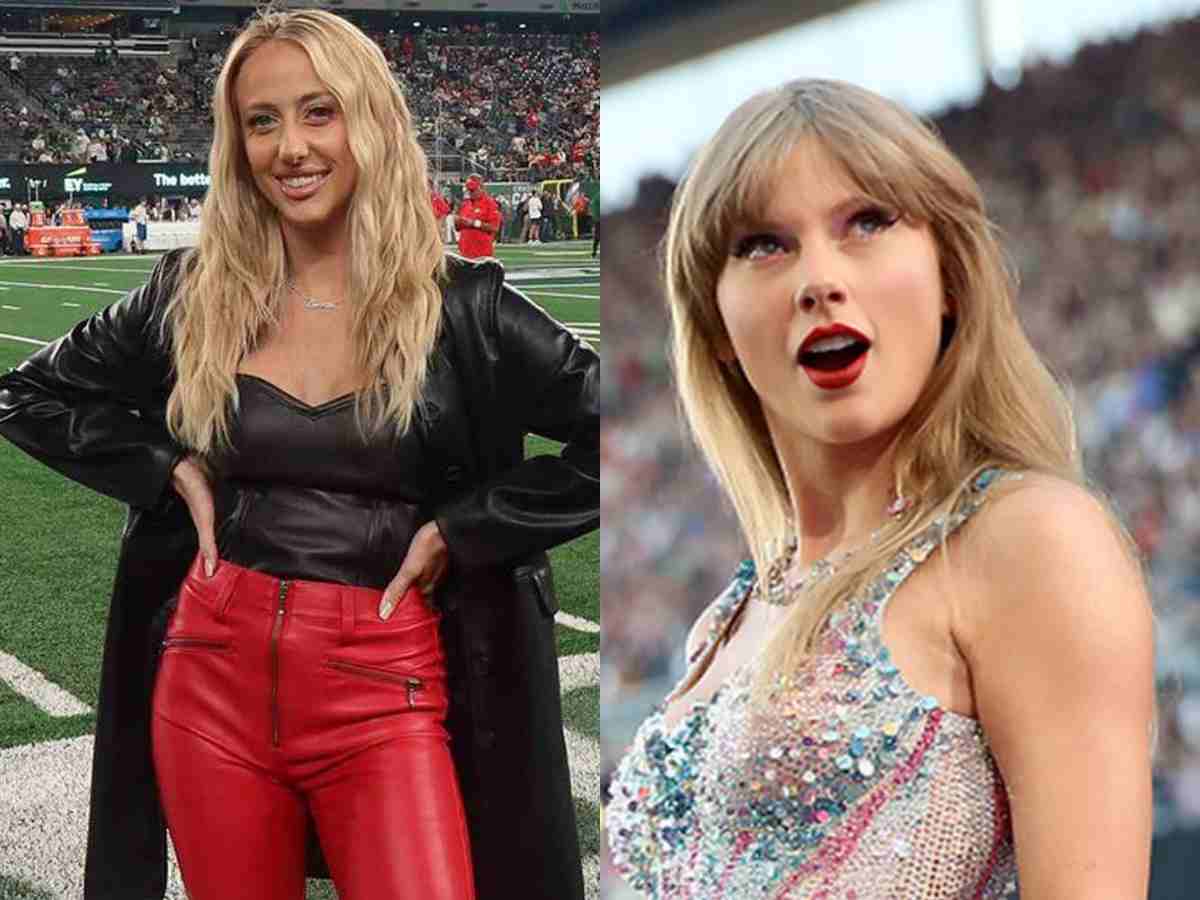 Brittany and Swift were accompanied by actresses Blake Lively and Sophie Turner as they reportedly spent four hours together at the Italian restaurant Emilio's Ballato. Brittany left the restaurant at around 1 AM and Swift left half an hour later.
The Chiefs ended up winning a rather close game against the Jets, 23-20. They improved to 3-1 to start the 2023 season but will look to have a better performance in their upcoming games. They will face the Minnesota Vikings in their next game on Sunday and will hope to win that game. Expect another Swift appearance at the game.
In case you missed it: