Former Dallas Cowboys legend, Troy Aikman, is the talk of the town in the National Football League after being spotted with a much younger woman, who is being thought to be his new girlfriend. The 56-year-old appeared in a couple of steamy photos with the woman, who has been identified as Haley Clark.
In a series of pictures posted by Clark, she was spotted kissing Aikman on the cheek while sitting beside her. The picture itself was enough for fans to speculate about their relationship status, and it definitely comes as a bolt from the blue. The post has since been deleted from Instagram, but it showed that the couple were enjoying their holiday in Italy on a yacht.
Nothing much is known about Haley Clark, but based on her social media profiles, she is a Dallas based sales representative. She has completed her education from the Southern Methodist University in Texas.
Related: WATCH: "That's my QB" – Joe Burrow pulls out of nowhere and hits four home runs at Reds' batting practice
Troy Aikman has not officially announced a divorce with his second wife Catherine 'Capa' Aikman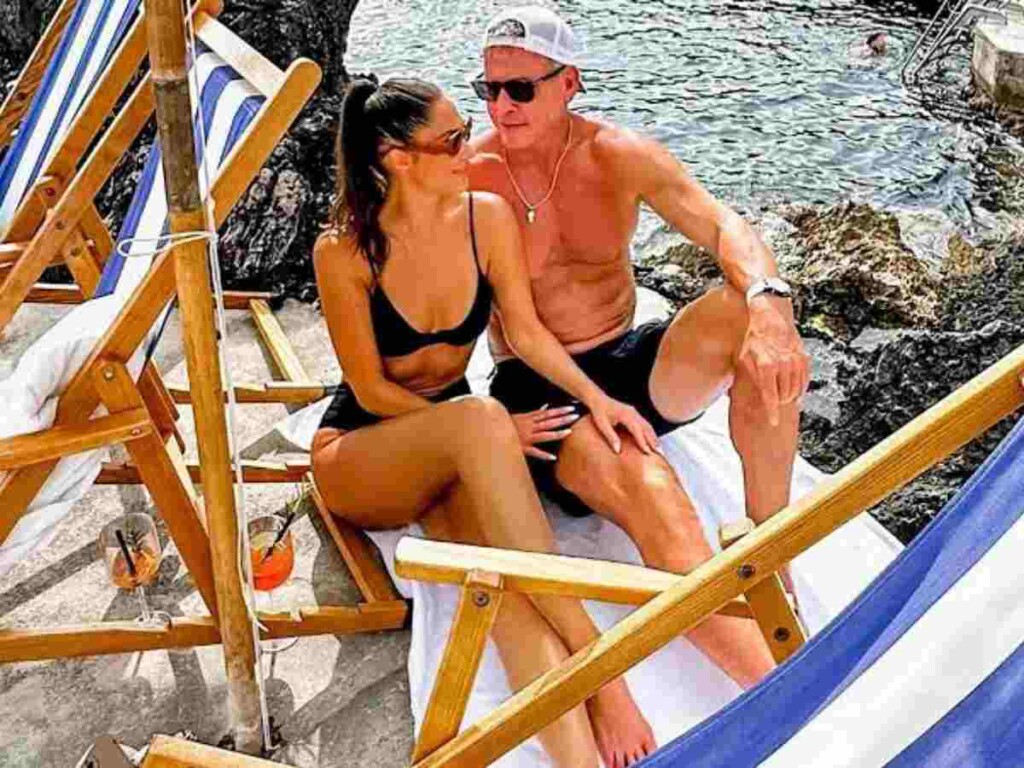 However, the fact that the former Dallas Cowboys quarterback is involved in a relationship with Clark will come as a shock to fans, since he hasn't announced his official divorce from his second marriage yet. Aikman got married to Catherine 'Capa' Aikman in September 2017 and is yet to make anything official regarding their split.
According to a source close to the former quarterback, the couple has been divorced for the past three years, as is also evident from their respective social media accounts. The couple seems to have been leading separate lives for a long time now, and have not posted a picture together since February 2020.
Troy Aikman has had his fair share of romantic relationships in the past, and his first marriage with Rhonda Worthey ended in 2011, after 11 years, and have two daughters together. Aikman has also dated popular Hollywood actress Sandra Bullock in the past, and Haley Clark seems to be his latest love interest.
Aikman and Clark have done a good job of hiding their relationship up until now from the public eyes, and it is not yet known since when they are together. Fans will hope that the three time Super Bowl champion soon makes their relationship official, putting an end to all the speculations regarding his personal life.
In case you missed it!