The Tampa Bay Buccaneers made the best decision ever back in 2020 when they agreed to sign legendary quarterback Tom Brady to their roster. Everyone believed that Brady at 43 was washed and he wasn't the same guy he was in his prime.
However, Brady, who loved the underdog narrative, came in and won his seventh Super Bowl in his first year with Tampa Bay. The entire league was shocked as Tom Brady went on to further cement his legacy as the greatest ever and elevate the Buccaneers franchise along the way.
Tom Brady had always worn jersey number 12 in New England the biggest question for fans was whether he would wear the same in Tampa Bay or not. Thanks to star wide receiver Chris Godwin, he happily agreed to give up his No.12 so that Brady could don it.
Related: How much did Travis Kelce get paid for hosting Saturday Night Live?
Chris Godwin gave up his #12 out of respect for Tom Brady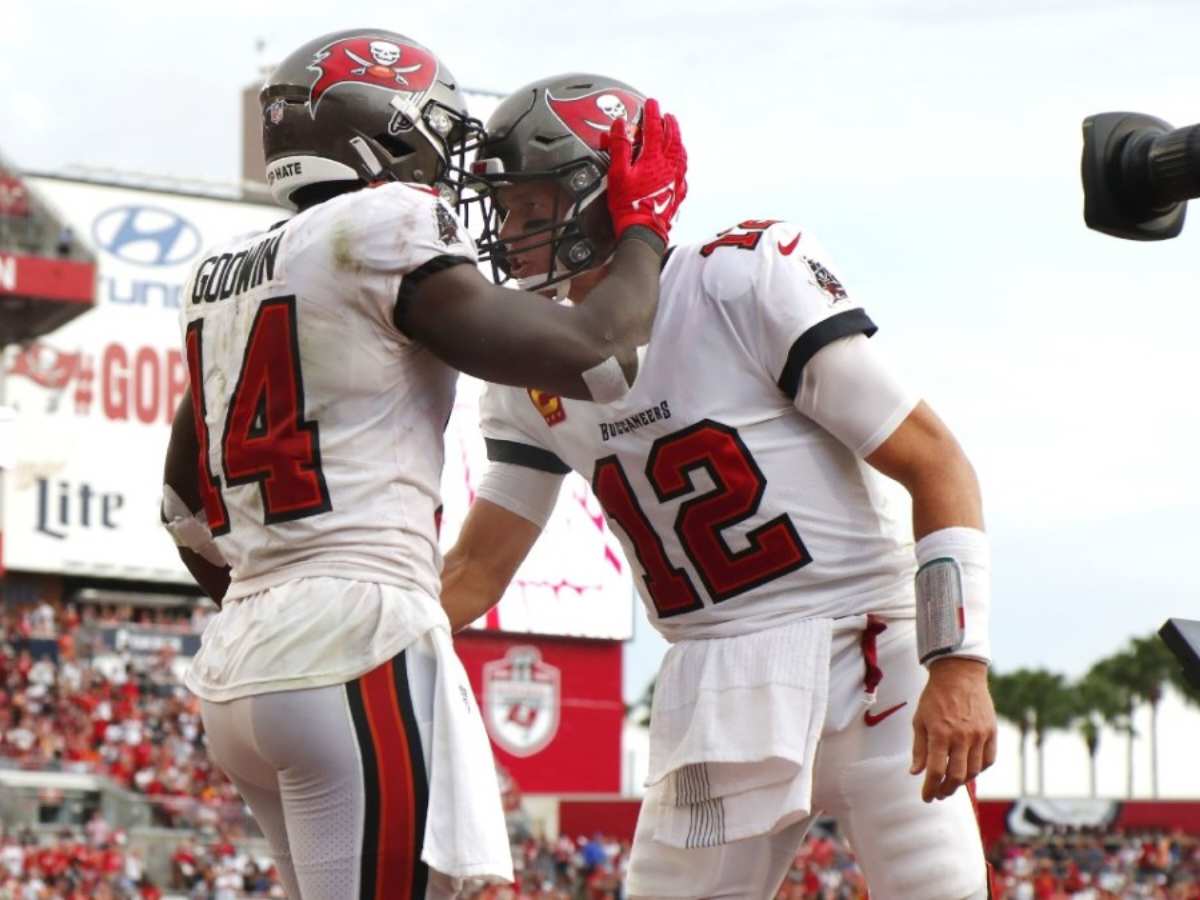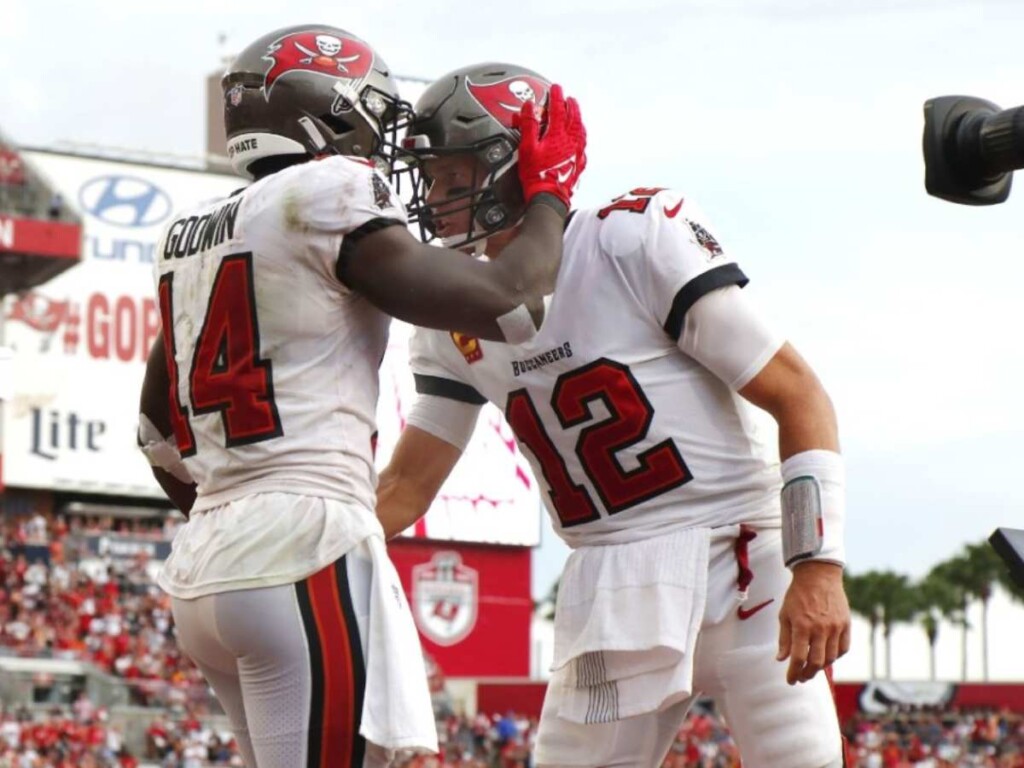 With Tom Brady hanging up his cleats for the second and final time, the big question remains as to who will wear the #12 jersey in the Buccaneers. NFL Insider Rick Stroud claims that Chris Godwin, who originally wore #12 will take it back in the 2023 season.
While taking on SiriusXM NFL Radio in February 2021, Chris Godwin explained his decision to shift to #14 with the arrival of Tom Brady. "The quarterback is definitely in charge of a lot of things when it comes to receivers, so like I think it was a good move for me to start our relationship off on a good foot," Godwin said. "As I got to know Tom, I quickly realized that like even if I didn't give him the number, that he's a guy that wouldn't have held on too long to that.
"But for me, my decision was literally just a respect thing. One thing I hope is that, you know, down the road if I'm ever in that similar situation, that like a young guy would respect me and respect the work that I've done my entire career to let me get the number from him."
Fans were divided into two factions with one supporting Godwin wearing #12 and the other saying the Bucs should retire the jersey altogether.
There hasn't been any update from Godwin or the Bucs official as to what will be done to jersey No. 12 in Tampa Bay. Brady did play just three seasons as compared to Godwin who played six. Let's see what happens to #12 in Tampa Bay!
Do follow us on: Facebook | Instagram | Twitter
In case you missed it!