The Dallas Cowboys faced the Tampa Bay Buccaneers in their season opener where they suffered a blowout 19-3 loss. The lone bright spot for the Dallas Cowboys was the sophomore defensive star, Micah Parsons. Parsons was the best player on the field by a mile and the opposition knew that probably that's why Bucs running back Leonard Fournette decided to do something that left Parsons fuming.
What happened was that during a Bucs snap Parsons was being blocked by a linesman when from out of nowhere Fournette came and nastily trucked Parsons. Parsons wasn't a fan of the move. The shot seemed intentional and there is a justifiable reason for the Bucs doing that. Earlier in the game Bucs' starting left tackle, Donovan Smith, was forced to leave the game due to an injury which left backup tackle Josh Wells with the responsibility to stop the unstoppable force that is Micah Parsons who had a total of 4 tackles and 2 sacks in the game. Maybe that's why Bucs and Fournette decided to go this route.
Also Read: "The worst owner in professional sports." Jerry Jones under fire after Cowboys' UGLY 19-3 loss against the Buccaneers
Fournette had no words for Micah Parsons after his rant on Twitter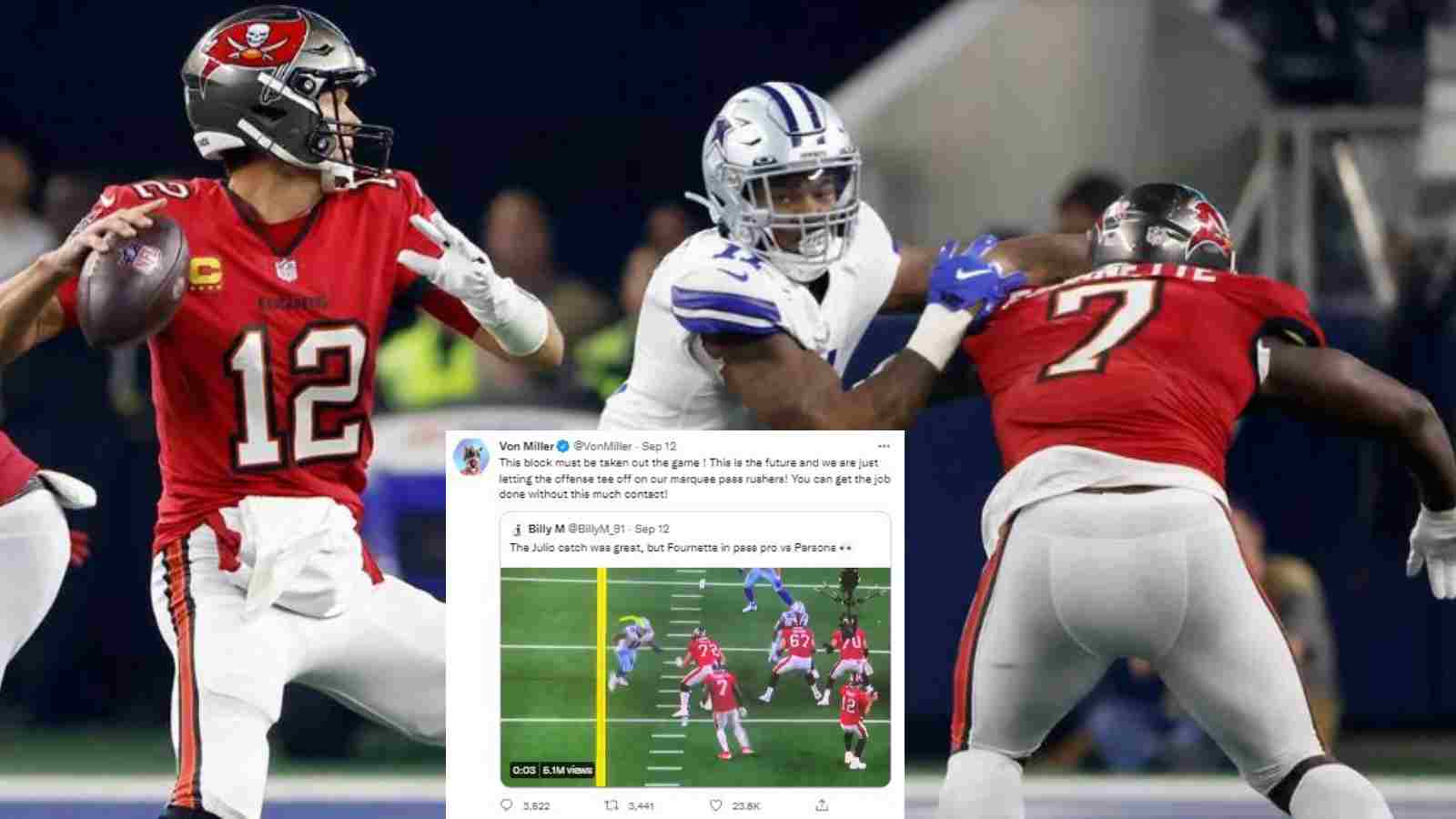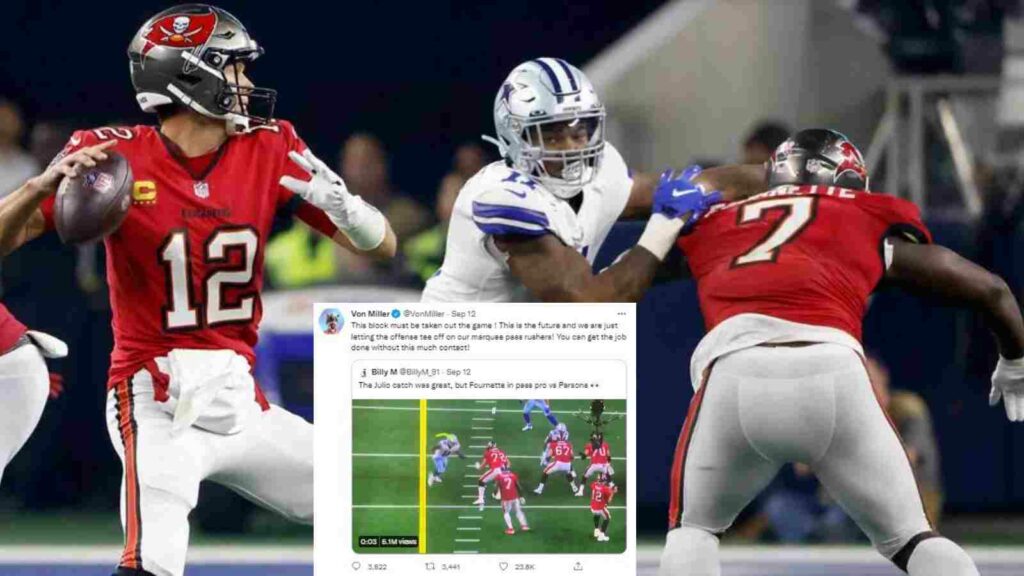 After the game PFF posted a video of the play that went viral and caught the attention of Micah Parsons who didn't seem happy about the play if his unfiltered rant is anything to go by-
Fournette didn't have any words for Parsons as he replied to Parsons's tweet with a gif of Michael Jordan crying in the rain.
Fournette may be having his fun with it but the shot that he took on Parsons in the game doesn't have many fans with one particular future Hall of Famer and SuperBowl champ even calling for a ban on the move going forward-
Despite all the noise made by Parsons and Miller, the play was legal per the current rules although it has been in murky waters for some time with many calling it a cheap shot play and not conducive to the spirit of the game. In the end, cheap shot or not Fournette and his Buccaneers won comfortably and Parsons continued his rise to NFL superstardom.
Do follow us on: Google News | Facebook | Instagram | Twitter
Also Read: "The season was over before Dak got hurt": Ryan Clark believes the Dallas Cowboys are DONE for the season
Also Read: "I am willing to do anything to win." Josh Allen on his EPIC stiff arm in the season opener