Fans have seen the last of Zach Wilson on the New York Jets. The quarterback blew his second and what was most likely his final shot at convincing the team he has potential and deserves to remain in the Big Apple. This comes after the Jets have struggled on offense all season long.
ESPN's Ian Rapoport reported that Zach Wilson will now start the next game against the Miami Dolphins on the bench. Tim Boyle will be taking over his starting role as Robert Saleh will hope that his new quarterback gives him at least a shot to win the game against a competitive Dolphins team.
Tim Boyle has played for the Packers, Lions, and Bears. He has started just 3 games in his career and is yet to get his first win as a starter. The New York Jets will look to him to help them get out of their three-game losing streak. Head Coach Robert Saleh who has been vouching for Zach Wilson ever since he entered the NFL has found it hard to appreciate or remain optimistic about him now.
Zach Wilson ranks 30th in the NFL with a grim QBR of 30.7
This season began poorly for the New York Jets due to Aaron Rodgers' injury, leading to Zach Wilson taking over. Despite some promising moments, Wilson struggled to meet expectations, partly due to issues with the team's offensive line. His passes were often off-target, leading to interceptions and disappointing decisions that made Jets' fans uneasy throughout the season.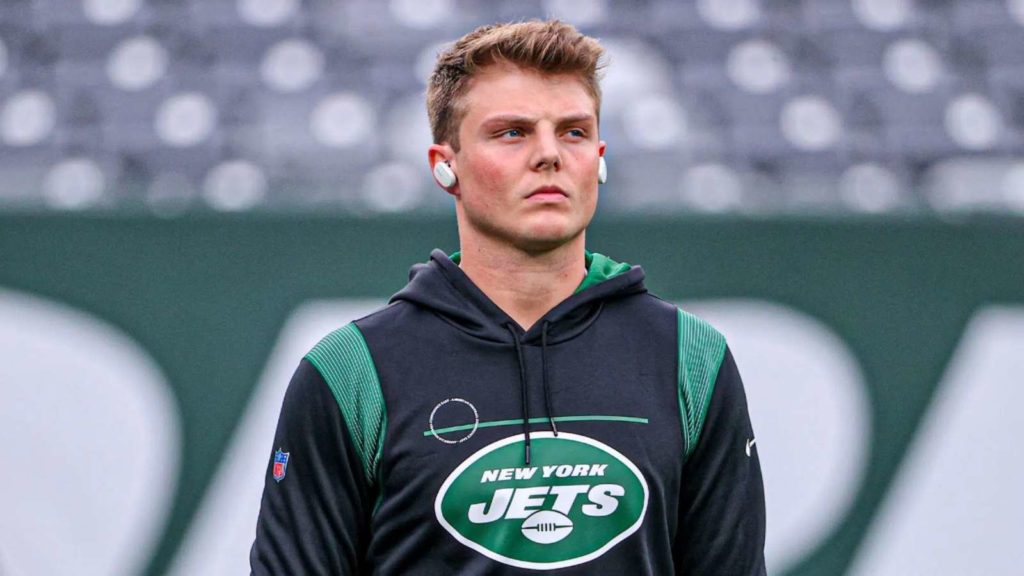 It is strange as at the start of the season, Aaron Rodgers and Robert Saleh were going on and on about Wilson's growth and development this season. However, it was evident in the team's matchup against the Buffalo Bills that Robert Saleh had reached his tipping point. He benched Zach Wilson in the third quarter as he had seen enough. The Jets lost 32-6, one of their worst performances so far this season.
Source: The #Jets will start Tim Boyle at QB.

— Ian Rapoport (@RapSheet) November 20, 2023
The young QB might be having déjà vu from last season, getting benched twice. Originally, he wasn't supposed to start this season but got thrown in due to Rodgers' injury. The New York Jets, currently dead last in red-zone rating at 26%, had to make a change.
Enter Tim Boyle. He won't be the Jets' savior, but he gives them a better shot at winning than Zach Wilson. In the last game, Boyle completed seven passes for 33 yards but also threw an interception. Until Aaron Rodgers comes back, this seems to be the Jets' only option. Whether it continues for the rest of the season is uncertain but possible.
Discover more: