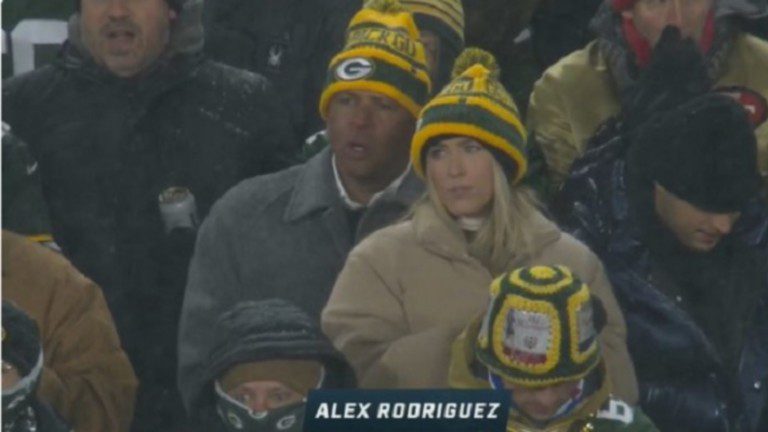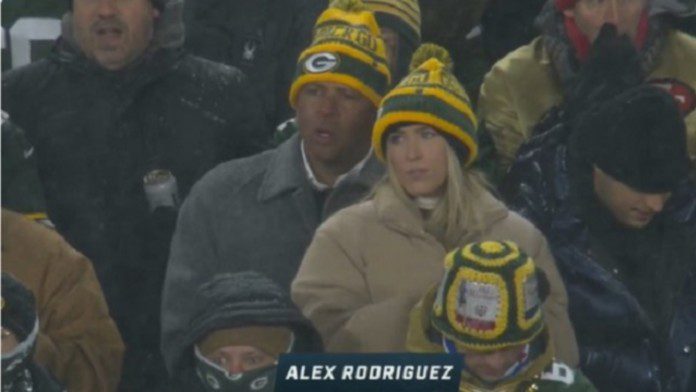 Green Bay Packers suffered a humiliating loss of 13-10 to San Fransico 49ers in the Divisional Round game on Saturday. Aaron Rodgers and the Packers are yet to defeat the 49ers in the playoffs. The Packers are 0-4 against the 49ers in the playoffs.
The Packers' lack of stable special teams wasn't the only question in NFL fans' minds. Former Yankees star baseball player, Alex 'A-Rod' Rodriguez was seen dancing in the stands of Lambeau Field sporting a Green Bay winter hat.
Alex Rodriguez spotted supporting the Packers in the freezing cold at Lambeau Field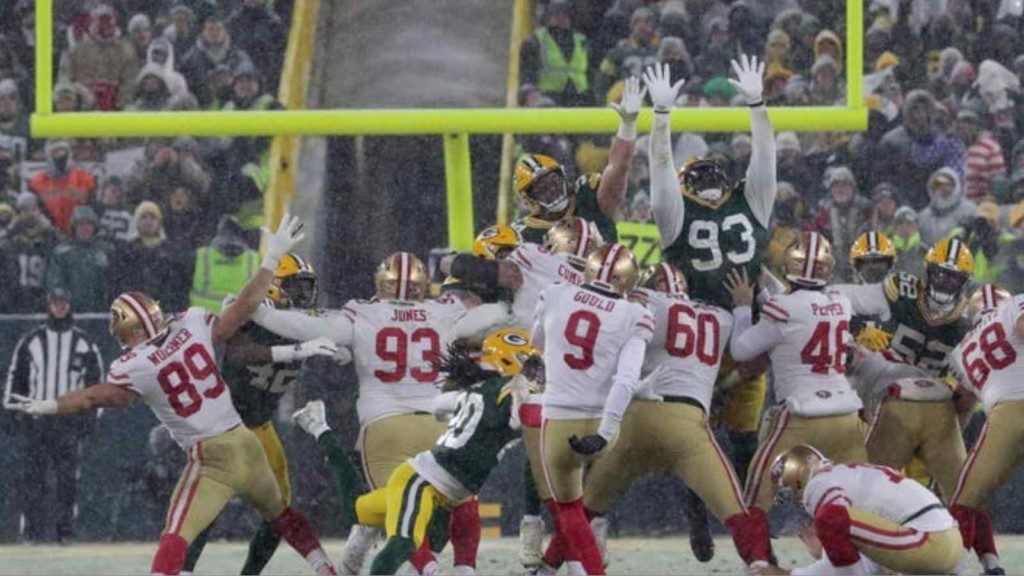 Alex Rodriguez is a part owner of the Basketball teams Minnesota Timberwolves and Minnesota Lynx. The question that's been lingering in everyone's minds is why was A-Rod supporting the Packers, home of a team that is absolutely loathed by the fine folks of Minnesota.
A-Rod must've been extremely disappointed since the team he came to support had the worst game of their season. The 49ers beat the Packers without scoring an offensive and defensive touchdown. This is also the third consecutive season in which Aaron Rodgers and the Packers won 13 games in the regular season without a single Super Bowl trip.
Twitter exploded with funny comments about A-Rod freezing himself just to watch the Packers lose
A woman was also spotted with A-Rod which raises the question of whether he is dating someone. Well, we can't say anything for sure until A-Rod divulges that information himself.
Also Read: "Caught in 4K": Viral Dallas Cowboys fan was caught cheating on his girlfriend with his side chick, girlfriend says he's a 'serial cheater'