Skylar Thompson is a quarterback for Miami Dolphins. He showed his caliber recently on January 6, 2023, completing 20 passes on 31 attempts for 152 yards in an 11-6 win for the team against New York Jets in week 18.
Thompson is a young and budding player with an appealing record in football. He is a native of Missouri, U.S., and started building a castle of footballing dreams in high school itself. The state record breaker Skylar Thompson, in the state championship game, threw for 455 yards and 7 touchdowns.
His total high school career stats include his throws for 6,222 on 423 passes with an amazing 63% completion rate. Thompson was further ranked as a 3-star recruit by ESPN and 4-star by 247 sports, due to which he was offered many scholarships from various noted colleges and universities.
He, later on, decided to commit to Kansas State over others and was named the scout team player of the year as a freshman. He kick-started his college career with 8 games throwing for 3 touchdowns on 267 yards till his injuries stuck his year. He was considered one of the best QBs in the history of Kansas State football.
Thompson's NFL dream came true when he was drafted by the Miami Dolphins as the 247th overall pick in the 2022 draft. He had his first career debut against New York Jets. At the beginning of Jan 2023, he was upgraded to the starter position, after Tua Tagovailoa was declared unfit.
Related: "TB12 is a fact!" Renowned journalist ASSERTS the Raiders are strongly looking to sign Tom Brady next season
Skylar Thompson Girlfriend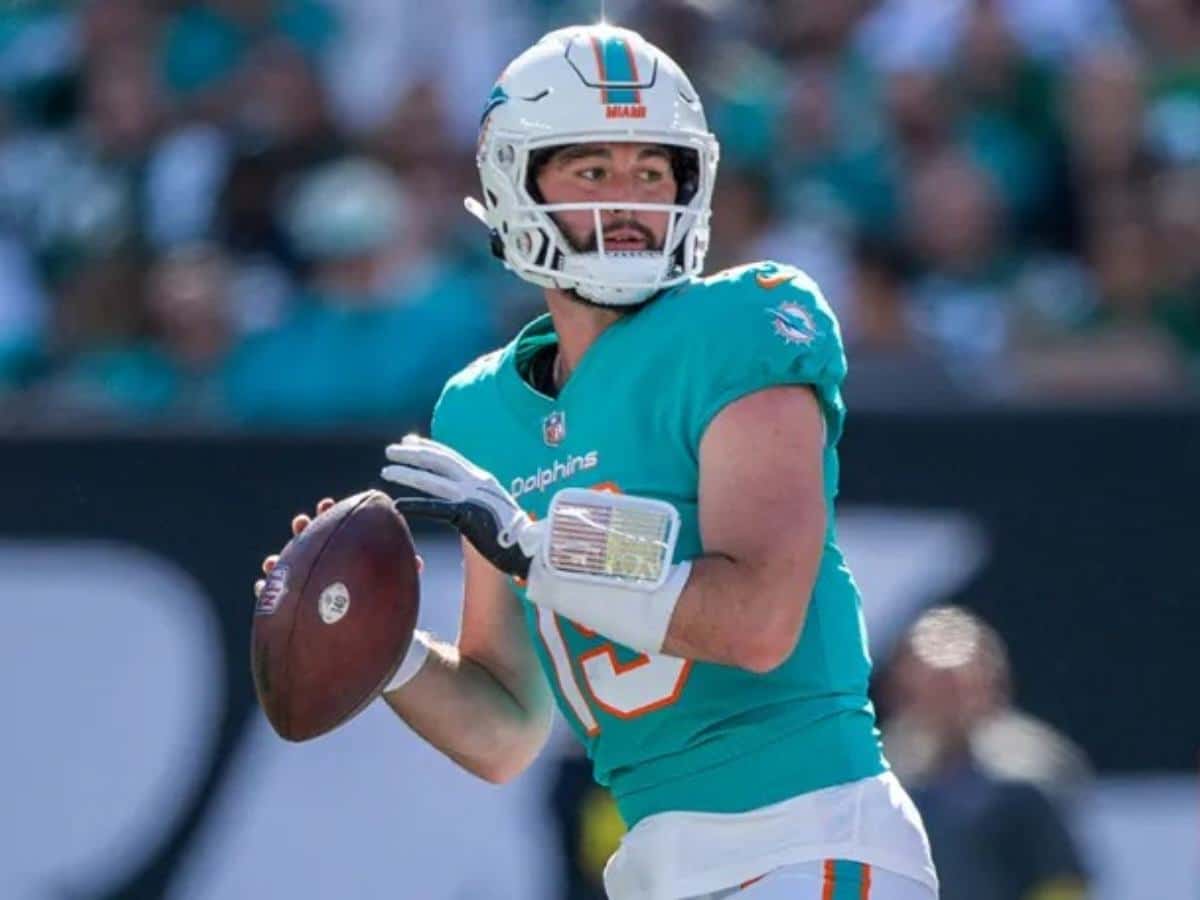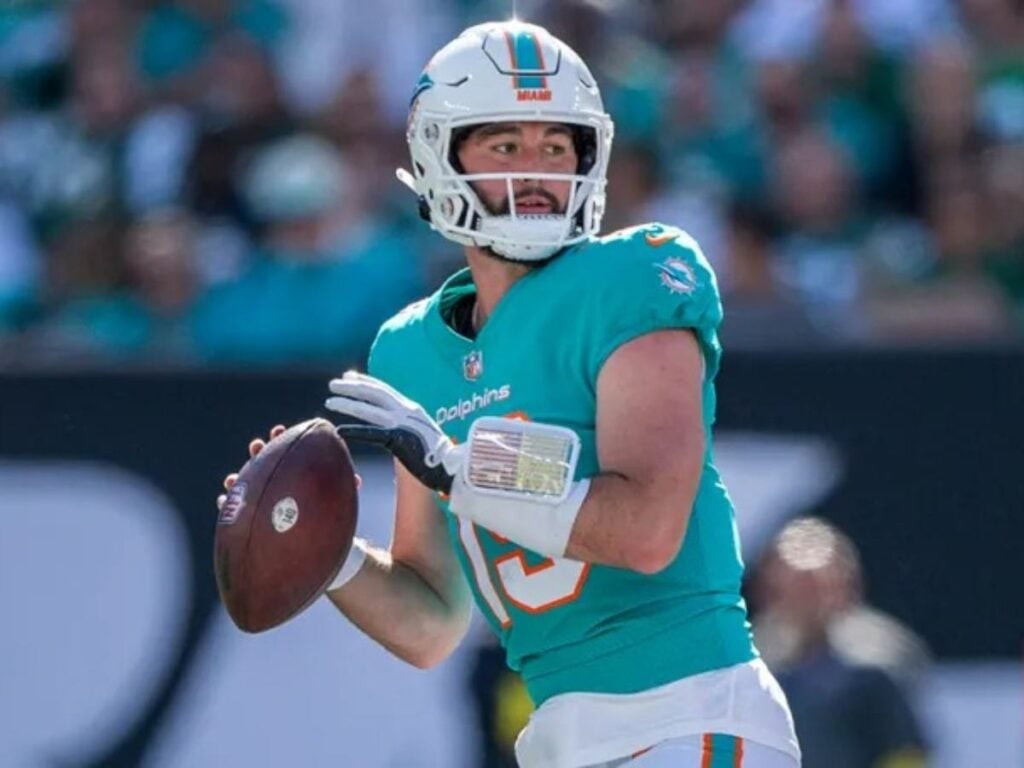 The quarterback is single and there are no reports of him dating anyone yet. There is not even any backstory of his love life. He is yet to fill this page in the diary and we cannot wait to boast more about his relationship status.
As of now, Thompson has his life ahead of him in the NFL, creating a life he always dreamt of. With so many games he has to fill the rack with uncountable accolades.
Do follow us on: Facebook | Instagram | Twitter
Related: "Our window is always open," Cincinnati QB Joe Burrow believes the Bengals have the potential to establish themselves as a DYNASTY
Related: "That was as thorough a butt-kicking," Jerry Jones warns the Cowboys about playoffs after humiliating loss to the Commanders