A rivalry always has its bittersweet moments even though the bitter ones are fairly predominant and eclipse the sweet ones. In a similar moment of bitterness, Aaron Rodgers pumped out a controversial cry of celebration after an electrifying rushing touchdown against the Bears on Sunday. Being candid, the Bears-Packers rivalry has been extremely lopsided ever since the arrival of the Packers' quarterback. Aaron Rodgers.
His words echoed a lot farther than the Bears stands as the sentiments were comprehended in different colours by various others. Lifelong Bears fan and their tight end, Cole Kmet who grew up in Arlington Heights reluctantly digested the sentiment that was up for grabs from Rodgers. He was heard saying, "I mean, let's face it, he's not totally wrong. He's been pretty successful against the Bears in his career, so it's on us to kind of change that narrative going forward."
This is what led to the entire controversy that was supported by Tom Brady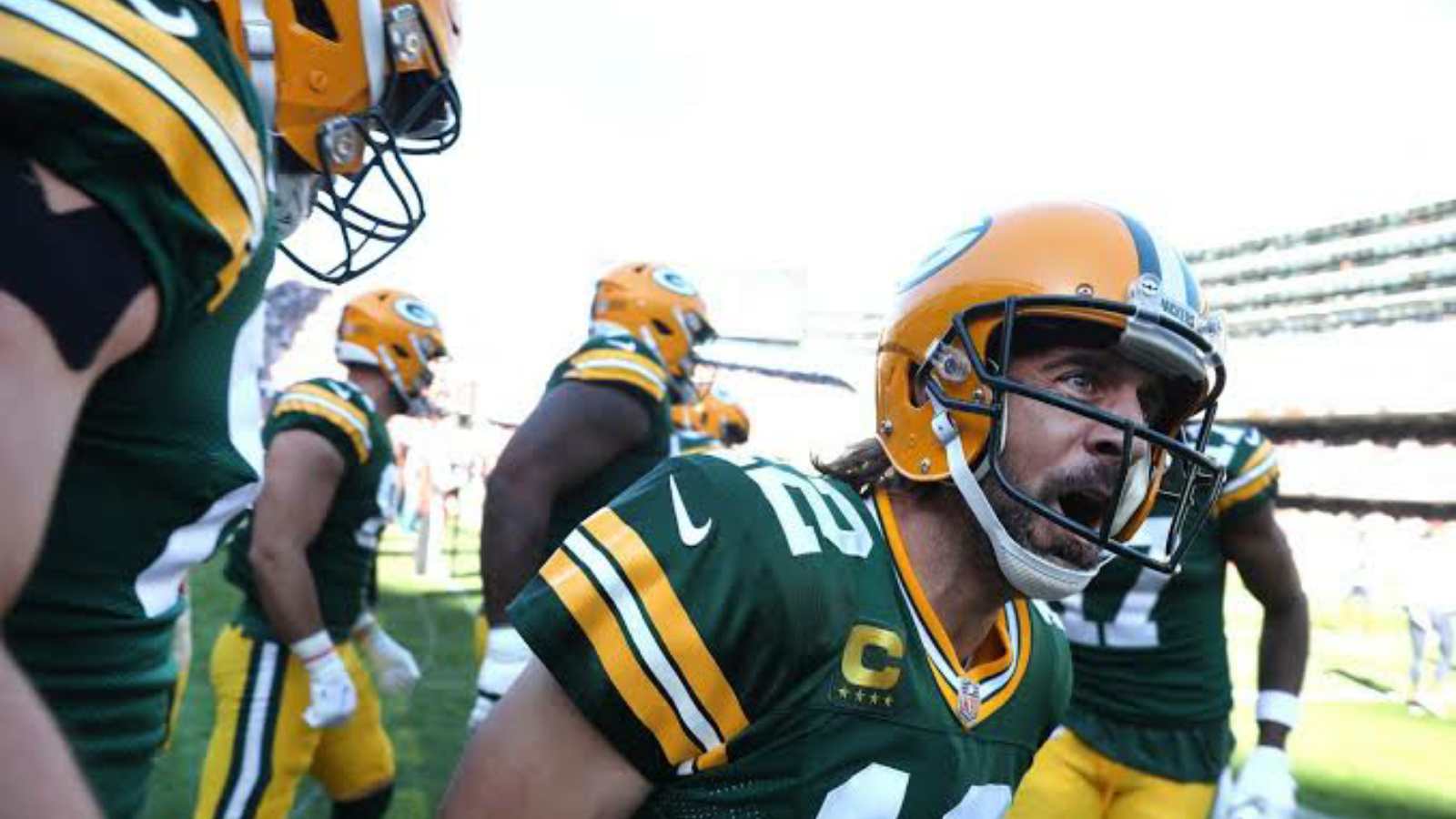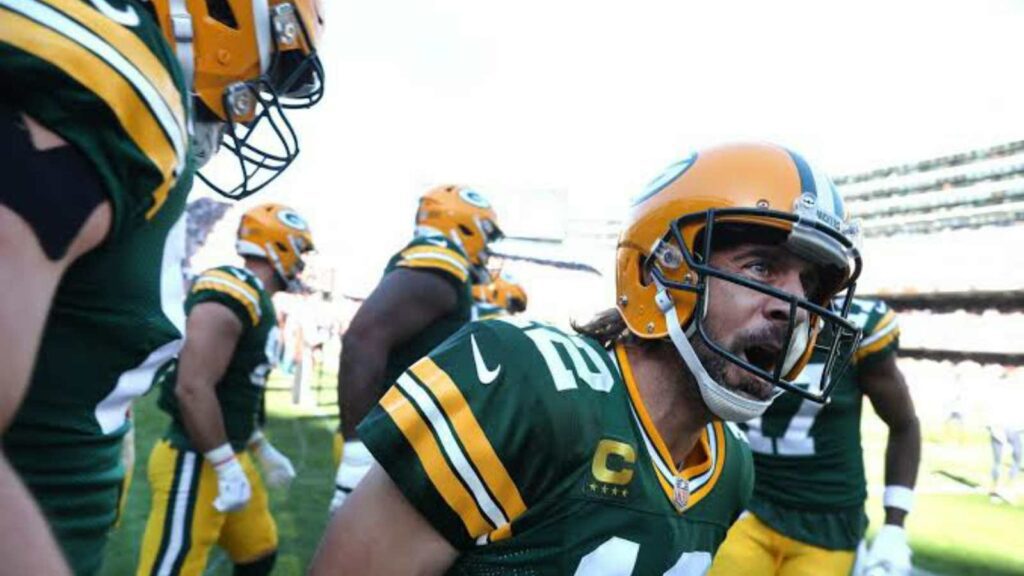 All of it happened after a screaming 6-yard touchdown that saw Rodgers sealing the fate of the game with it and unleashing those infamous words at the Bears crowd with an unprecedented swagger, "All my life, I own you." However, if there has been one man who has been so successful against one particular team, that has been Rodgers against the Bears with a win-loss record of 22-5. The game that can prove to be his swansong at the Soldier Field, also saw him etching an indelible showdown into the Bears' infamous history.
Speaking with Jim Gray on the SiriusXM podcast, Tom Brady jokingly pulled a nerve or two after praising the Packers' quarterback celebration. He was heard quoting, "I was studying a little on the Bears and Packers. Before we get started, I wanted to say congrats to Aaron Rodgers, obviously. I know he's a great quarterback, but I guess he's now a shareholder of the Bears."
He also added, "I saw a clip of him really enthusiastically telling the crowd how happy he is to own Soldier Field. That's really great stuff. He owns the Bucks now. Part-owner of Soldier Field. He's got a great career beyond football." Brady's Buccaneers will be hosting the Bears on Sunday which will be another clash to witness especially after tempers flared with Brady underpinning Aaron Rodgers.
He even joked that he won't be fined for talking trash against the Bears. He concluded by saying, "I didn't see it till after the game," Bears wide receiver Darnell Mooney said. "It's just his emotion, his flair or whatever. I'm pretty sure we had some things to say about them, as well. It's just him going against the Bears. . . . It's just him doing his thing emotion-wise."
Also read: Twitter Explodes As Josh Allen Promises To Do A Shoey On…