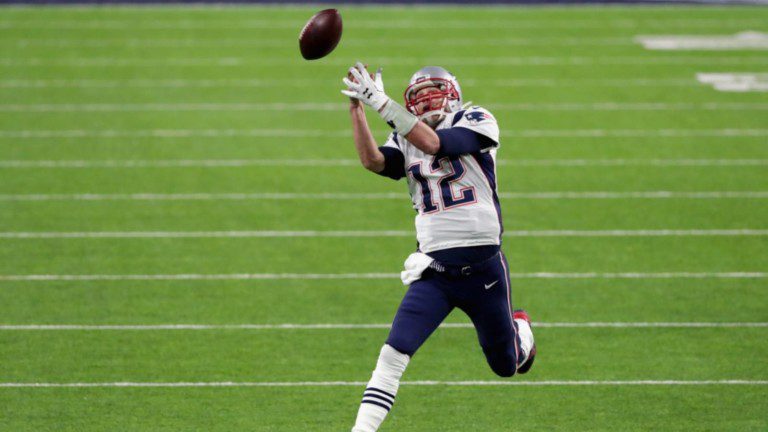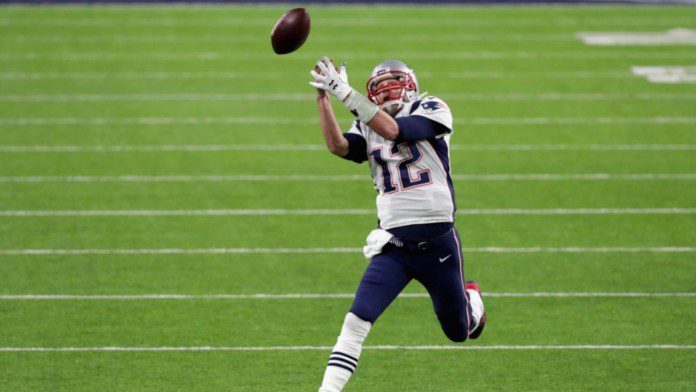 Tom Brady's queer relationship with the Philadelphia Eagles fans dates way back to the Super Bowl LII when he failed to take his then side, New England Patriots to victory. Brady had a bad night in the park, and the Eagles fans never seem to let the moment leave his mind.
It has given Tom Brady a hard time, even after all that he has achieved in his long distinguished career. However, this time the 44-year old quarterback did not let go of the opportunity to give it back to the Eagles fans, after eliminating them this season in the Wild Card playoff match.
Tom Brady gave the banter back towards the Eagles fans with a funny video on TikTok
The Tampa Bay Buccaneers came over the line with a 31-15 victory, at the expense of the Eagles and it was finally Tom Brady's moment to saviour, which he was definitely not going to let go of.
The Bucs quarterback took to his official TikTok account to poke fun at the Eagles fans after he managed to catch a misdirected pass from the Philadelphia quarterback Jalen Hurts during the victory.
The video he shared had two parts, one captioned- "When Eagles fans say you can't catch", and it shows the time when he himself failed to catch a simple pass in the Super Bowl LII.
However, it does not end there and it picks up straight away to this weekend's encounter when he splendidly grabbed the ball from Hurts' pass while standing on the sidelines.
Brady had also admitted to the fact that the Philadelphia Eagles fans do still bother him with the catch and it was a great way to give some the banter back to those fans, who troll him for his earlier error.
Also Read: NFL moves to take down Jon Gruden's "baseless" case in Nevada court