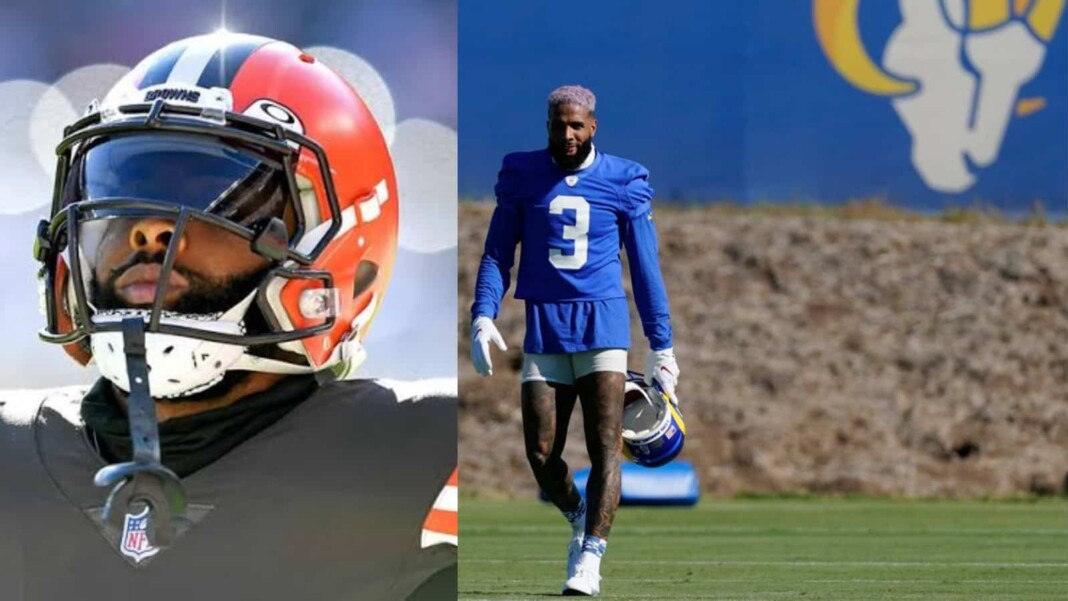 The much-anticipated pictures of Odell Beckham Jr coming out to practice for the Rams were finally out and it drove the world delirious. Odell is one of the best catchers in the glittering antiquity of the sport and after a phenomenal outing so far, he simply fell out with the Cleveland Browns. There were questions of his chemistry with Baker Mayfield and it simply imploded.
The fire was already brewing under the wraps for the last few months. Neither the Browns nor OBJ was seen doing good. Still there was a desperate attempt from both sides to make the equation work. Sadly, for both, it went down a dead man's road. OBJ's father got involved in the entire equation and took to Instagram to post a video of his son with Baker Mayfield and how the latter missed out on the perfect throws from open plays.
A glimpse at the entire drama that unfolded surrounding Odell Beckham Jr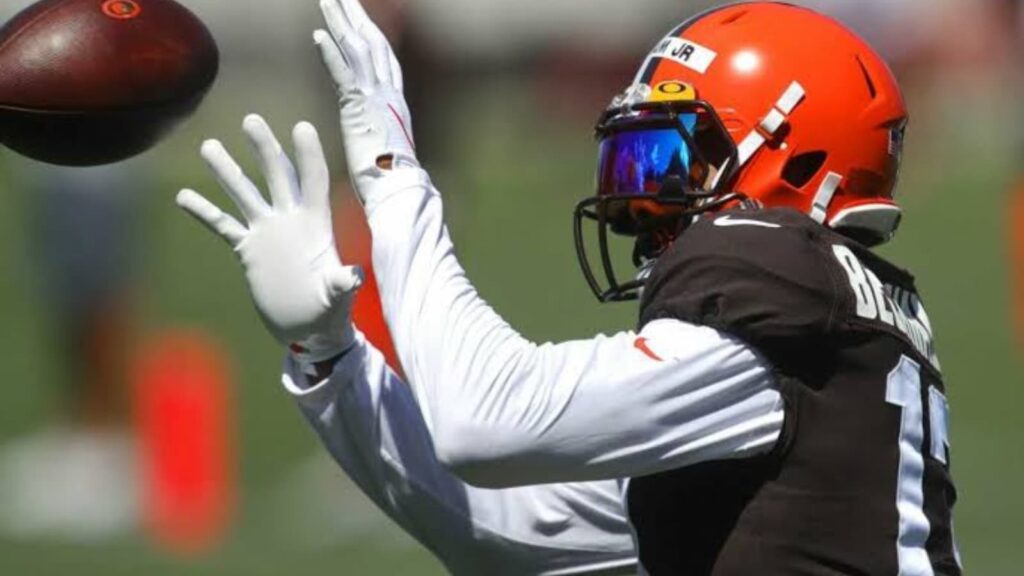 Mayfield realized that maybe it was his fault and was willing to make things work. Sadly, for OBJ, the promise of making amends made no sense. He had already made up his mind and chose not to respond to Baker. The club couldn't dissuade him of his decision to make wonders work again. They chose to rest him from practice before finally releasing him, a couple of days after the trade deadline.
However, a man of his stature wouldn't have to wait for long. As soon as he cleared the waivers, he had a queue of suitors coming in for him. Even the Green Bay Packers wanted him in their ranks but the Los Angeles Rams had the last laugh. The world was stunned to see this move materialize but when it comes to stars, anything and everything is possible.
He has so far covered 232 yards in the ongoing season with 17 receptions. He has averaged 13.6 yards per reception. The numbers are pretty modest compared to the usual high standards of OBJ. Twitter couldn't keep calm as he finally released his picture in the jersey of the Rams.
Also read: "Lamar Jackson is box-office, but…": Stephen A Smith prefers this quarterback…