Will Levis is one of the brightest prospects ahead of the 2023 NFL Draft. The University of Kentucky quarterback is a serious talent and many predict that he could well become the No.1 pick ahead of Alabama quarterback Bryce Young.
He was earlier with the Penn State Nittany Lions but then transferred to Kentucky in 2021. During his time with Kentucky Will Levis had started all 13 games for them. He completed 233 of 353 passes for 2,827 yards. Along with that he also recorded 24 touchdown passes while running for 376 yards and 9 touchdowns on 107 rushes.
In this article, we take a look at Will Levis' parents Mike Levis and Beth Levis, and know more about their profession, their family, and most importantly their role in shaping Will Levis' football career.
Related: Who is Paris Johnson Jr.'s girlfriend, Ana Burk?
Who are Will Levis' parents Mike and Beth Levis?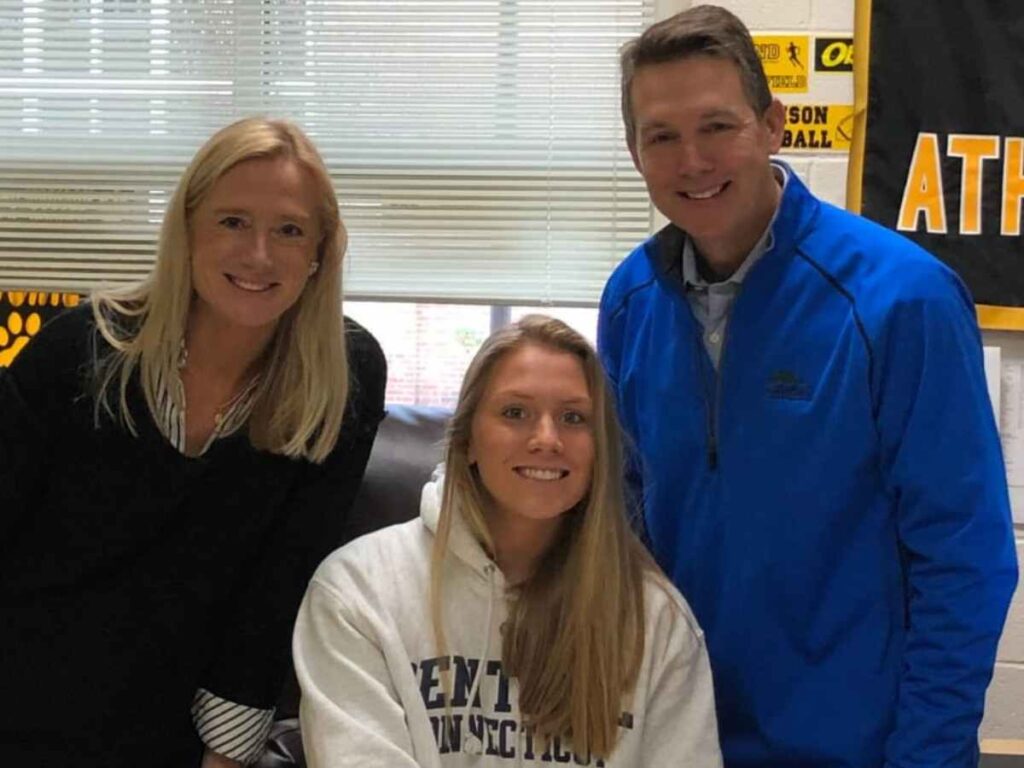 Will Levis was born on 27th June 1997 in Newton, Massachusetts to his father Mike Levis, and mother Beth Levis. Their family consists of Will Levis and three younger daughters Kelly Levis, Jillian Levis, and Claire Levis. The sisters are active in sports as well with Claire playing lacrosse for Northeastern University while Jill plays lacrosse at Central Connecticut State University.
Football is something that runs in the family blood with his father as well as great-grandfather being a former football player. Moreover, his great-grandfather Alva Levis Alva won the National Championship in 1939 and was the head coach at Colgate University, Hobart College, and Brown University.
Where do Will Levis' parents live?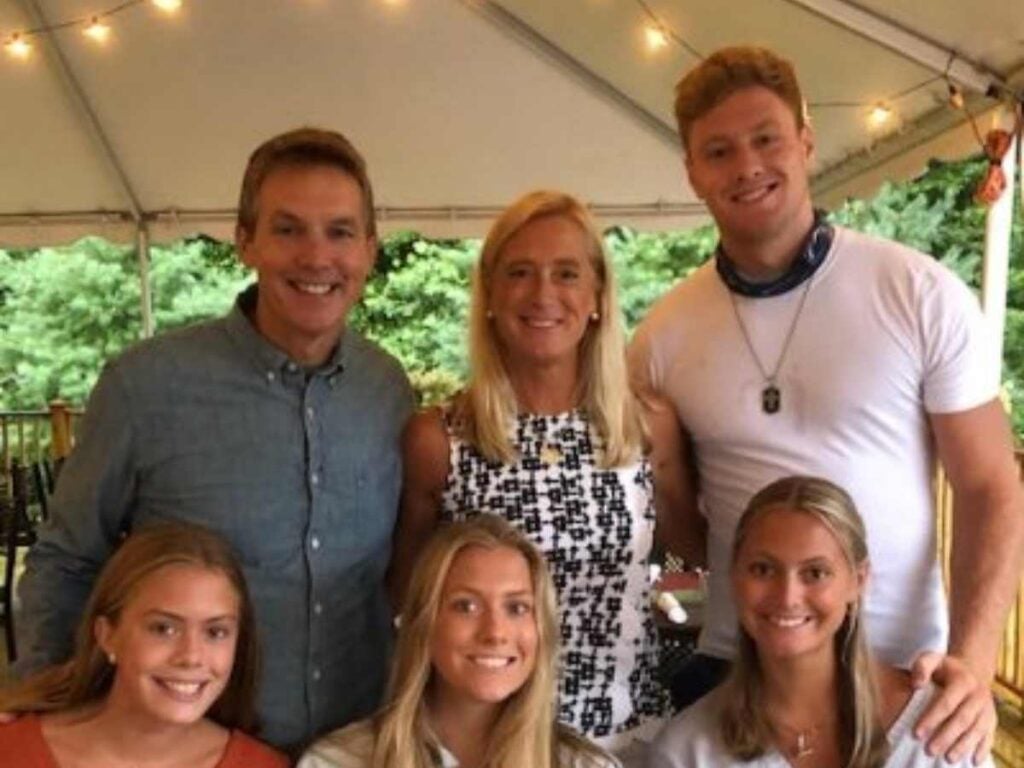 Levis's parents currently live in Madison, Connecticut, and have previously lived in North Attleboro, Massachusetts where Will was born and raised. Mother Beth is originally from Guilford, Connecticut.
What did Will Levis' parents do for a living?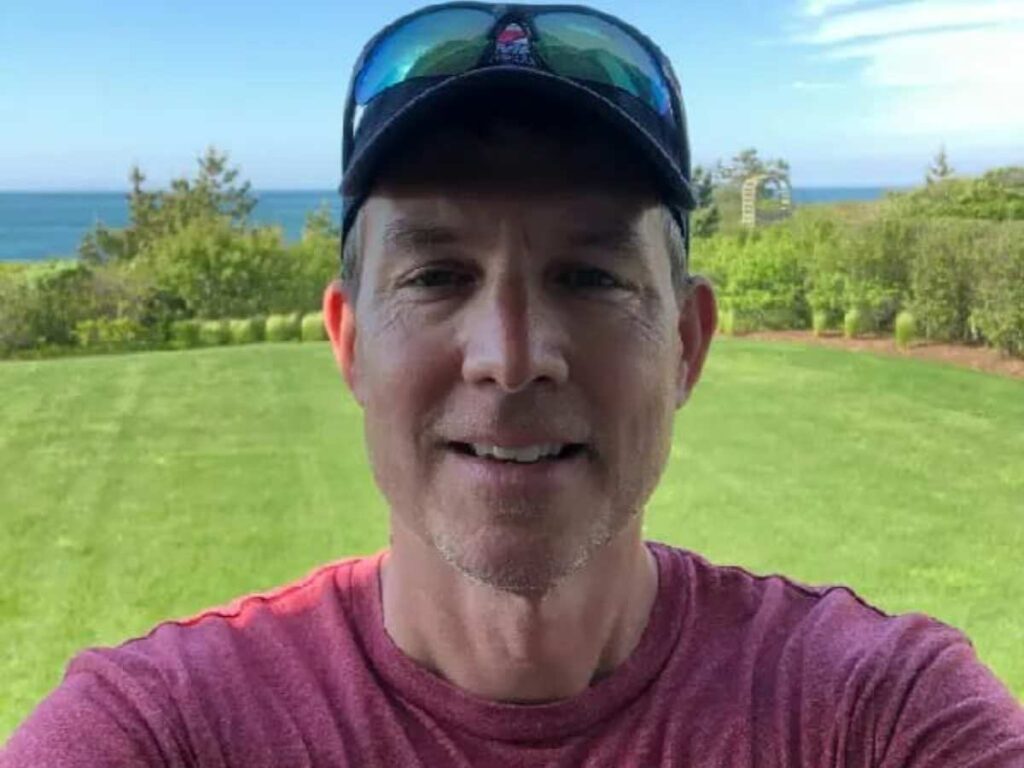 Will Levis' father Mike Levis was a former football player at Dension University wherein he played as a tight end. His mother Beth Levis was also active in sports and played soccer at Yale University where she was an All-American. What is more impressive is that she was inducted into the Connecticut Girl's Soccer Association Hall of Fame.
What is the estimated net worth of Will Levis' parents?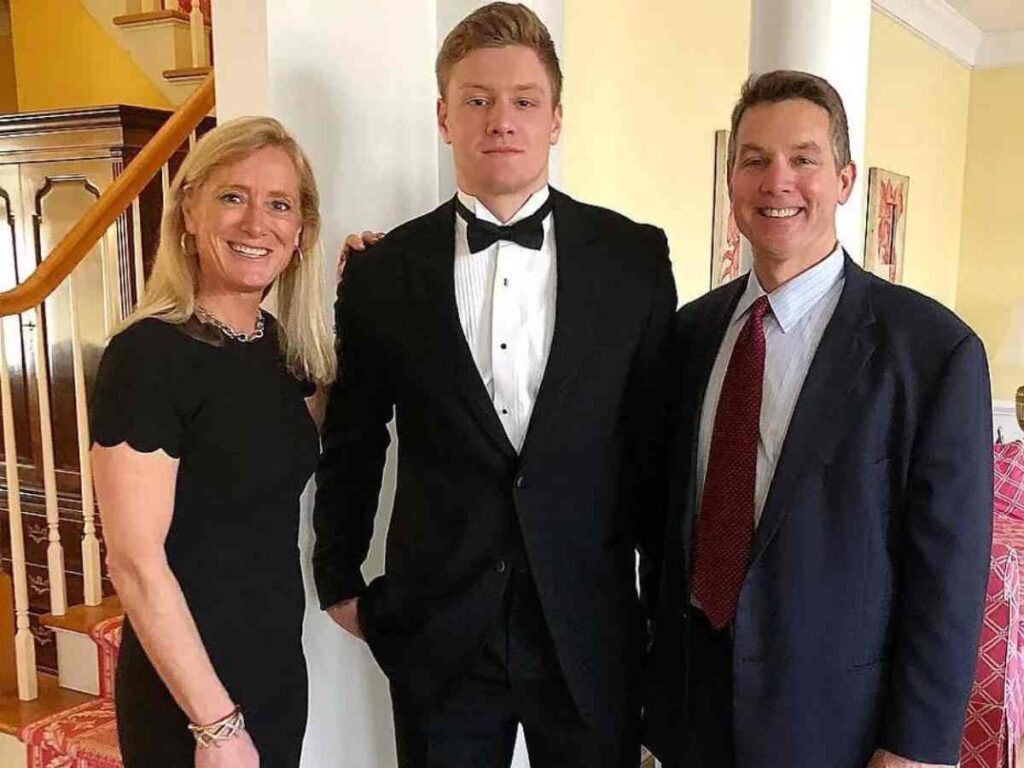 There is no information available about the net worth of Will Levis' parents. The Kentucky quarterback's parents like to lead a private life due to which not much is known about their net worth.
Will Levis' parents' young photos
Unfortunately, there aren't any older pictures of Will Levis' parents Mike Levis and Beth Levis.
Will Levis, to everyone's surprise, wasn't drafted on Day 1 of the 2023 NFL Draft. The day also marked the introduction of his gorgeous girlfriend to the world. Will Levis' girlfriend, Gia Duddy went viral for her looks and ever since then, has bagged some mega brand deals too.
Do follow us on: Facebook | Instagram | Twitter
In case you missed it!