| | |
| --- | --- |
| Name | Nathan Raymond MacKinnon, a.k.a, Nathan MacKinnon |
| Age | 26 years |
| Birth Date | September 1, 1995 |
| Birth Place | Springhill, Nova Scotia, Canada |
| Height | 1.8m |
| Profession | Professional Ice Hockey Player |
| Team | Colorado Avalanche |
| Net Worth | $15 million |
| Last Updated | April 2022 |
Nathan MacKinnon is the center and the alternate captain of the Colorado Avalanche of the National Hockey League. Nathan has selected the first overall during the 2013 NHL Entry Draft by the Colorado Avalanche. He assumes the position of the center-forward within the team and to date, he has achieved many awards and titles, one of them being nominated in the 2015 Men's World Ice Hockey Championships. 
Nathan began his ice hockey career at Cole Harbour, in the Nova Scotia's minor hockey system. In the 2010-2011 season, he was enrolled in the Nova Scotia team that participated in the 2011 Canada Winter Games. Later Nathan chose Minnesota boarding school because of their strong suit in the ice hockey games. His hard work has paid him off well looking how he is estimated at a net worth of $15 million as of now.
Nathan MacKinnon Net Worth (2022)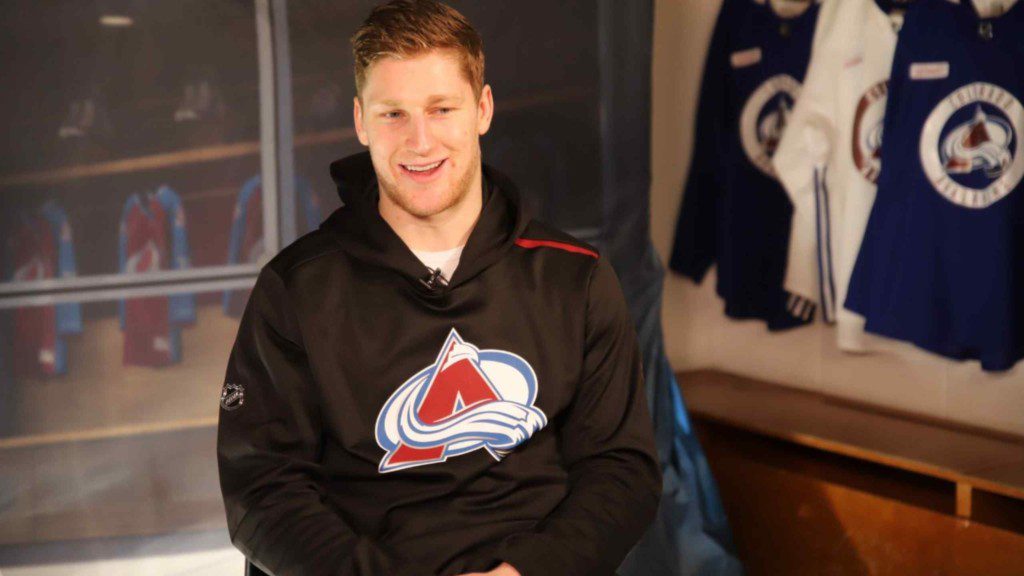 Nathan MacKinnon has since long-accumulated a massive net worth by his professional plays in the National Hockey League. As of 2022, he is estimated at $15 million and earns $6,300,000 million as a base salary from Avalanche. Recently he signed a 7-year contract with the team worth $44,100,000 million on July 8, 2016. Not only does he enjoy the huge salary amount from his plays, but he also has the back to lean on his endorsement, sponsorship, and commercial deals. Though he has not yet revealed the totality of his assets, we can have a fair guess of the amount by looking at those figures.
Nathan MacKinnon NHL Career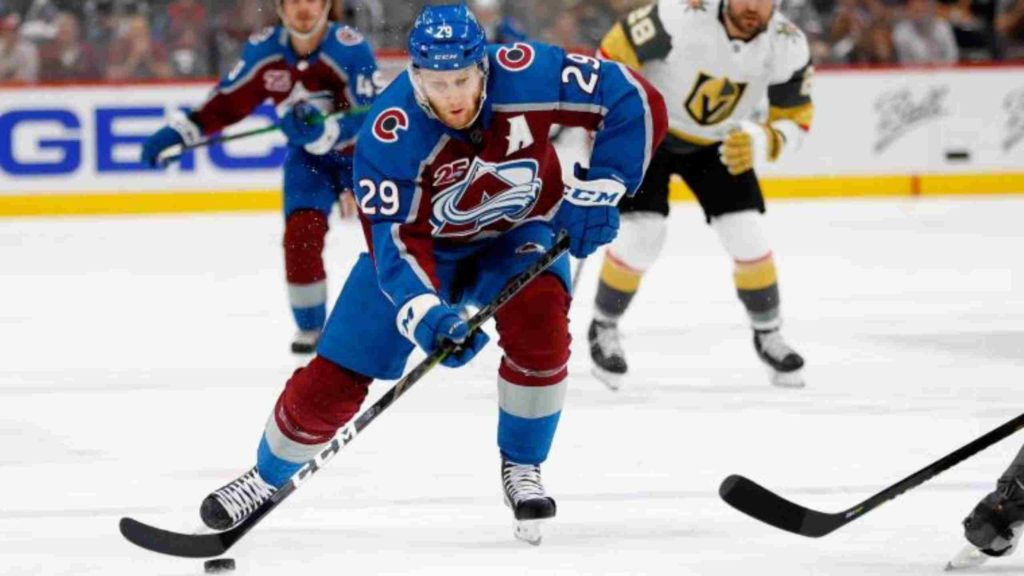 Being an avid athlete, Nathan MacKinnon grew up in Nova Scotia's ice hockey system. He played with the team in the 2010-11 season where Nova Scotia was named in the 2011 Canada Winter Games. His professional career began when he started attending the Shattuck Saint-Mary.
During the first season at Saint-Mary's Nathan played with the Bantam Tier, I program where he scored 101 points in 58 games. He was considered one of the top prospects in the Quebec Major Junior Hockey League Draft in 2011. In the 2013 NHL Entry Draft, Nathan was drafted by the Colorado Avalanche.
Also Read| "No timeline" for Nathan MacKinnon's return after sustaining an upper-body injury, says Coach Jared Bednar
He signed his first professional contract on July 9, 2013, and made his debut as an Avalanche member on October 2, 2013. He scored the first goal in the NHL on October 12, 2013, against Michal Neuvirth of the Washington Capitals. Nathan had his breakthrough when he compiled a 13-game point streak from January 25 to March 6th, surpassing Wayne Gretzky to have the longest scoring streak as an 18-year old in NHL history. In 2015 he has won the gold medal for representing the Canadian national team, and a silver medal in 2017 in Russia, and Germany respectively.
Nathan MacKinnon Endorsements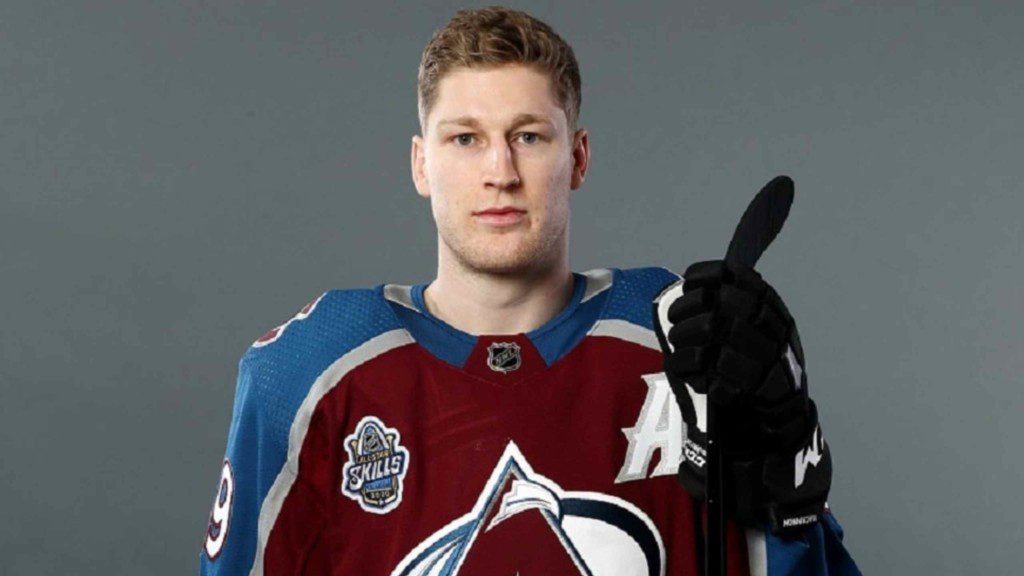 Nathan MacKinnon has signed a 7-year contract with the Colorado Avalanche worth $44,100,000 million, with $44,100,000 guaranteed, and an average salary of $6,300,000 million. In the years 2021-2022, Nathan will earn approximately a base salary of $6,850,000, while carrying a cap hit of 6,300,000 million, according to sportrac.com.
Nathan MacKinnon Girlfriend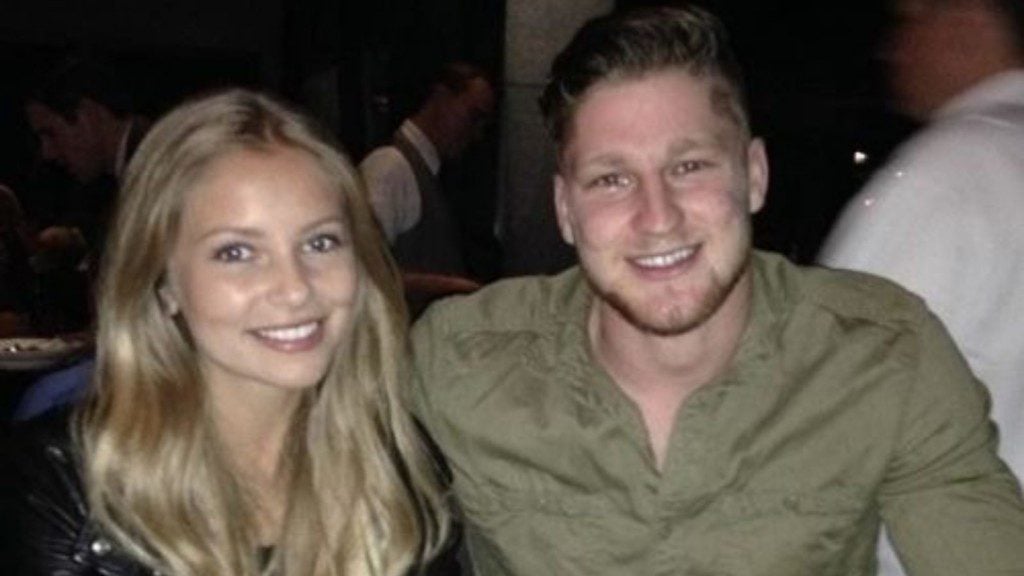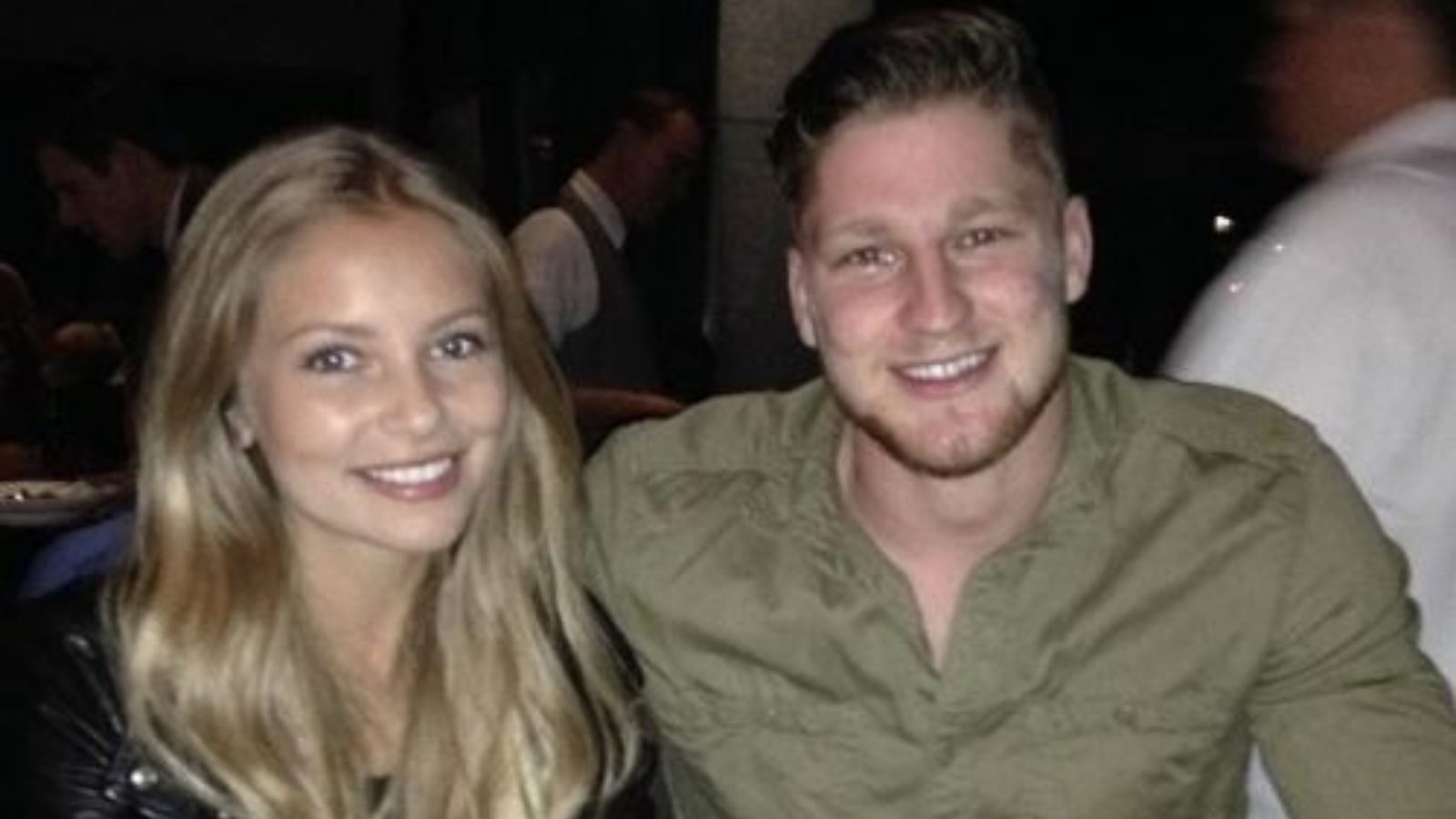 The ice hockey star, Nathan MacKinnon is currently said to be in a relationship with Charlotte Walker. They kept their relationship hidden until the news of them together came out in 2016. Though there is no exact date given as to when they met. After coming out the couple was seen enjoying each other's company on many occasions. Charlotte has also visited a few games to support both Nathan and the team.
Though Nathan is rumored to have been in a relationship with Vanessa Morgan began the duo started dating. Vanessa is a popular Canadian actress, and they dated from 2015 to 16. The news of Vanessa and Nathan together leaked to the media when she wished Nathan a birthday via social media. They have now both moved on to new relationships, with Nathan being involved with Charlotte presently.
Q. How many games did Nathan MacKinnon participate in the 2019-20 season?
Nathan has participated in 69 games with average of 93 points in the 2019-20 season.
Q. How many career goals does Nathan MacKinnon have?
Nathan MacKinnon has 213 goals approximately.
Q. Does Nathan MacKinnon have any sibling?
Yes. He has a sister by the name of Sarah MacKinnon.
Q. Who is Nathan MacKinnon currently in a relationship with?
He is currently in a relationship with Charlotte Walker.
Also Read| Jonathan Huberdeau Net Worth, Career, Girlfriend, Family, and more