As the new National Hockey League (NHL) season is on the horizon, teams are making rapid moves to bolster their chances for the new term. There are going to be some changes made to the Boston Bruins as well with the big shift coming in the captain's role. Veteran Brad Marchand will now lead the line from next season while replacing Patrice Bergeron.
The 35-year-old was announced as the team's new captain on Wednesday. He takes over the realms from Begeron, who hung up his skates after 19 seasons in the NHL. He is now the 27th captain named in the Bruins' history and was proud to be given this huge responsibility.
"I am extremely proud and honored. It means more to me than I think anyone will ever know to be able to wear a 'C' for this team," Marchand said. "When you look at the leaders that have been here before me and the guys I've been fortunate enough to be under, they take an incredible amount of pride," Marchand further added.
He would later thank the leadership of Bergeron and Zdeno Chara for their leadership skills and for helping him along the way. Chara led the Bruins for 14 seasons from 2006 to 2020 before handing the stick to Bergeron. Marchand's appointment as captain could lead the Bruins to further great heights.
Related: Will Gabriel Landeskog return for the 2024 Stanley Cup run?
Twitter reacts as Brad Marchand gets named as new Boston Bruins captain
The excitement among fans is already on a high level. With the league set to return in less than a month's time, the new developments from teams are raising it even further. The announcement of Brad Marchand as the new captain of the Boston Bruins has also seen the fans go frenzy with some unable to wait for the season to start in October.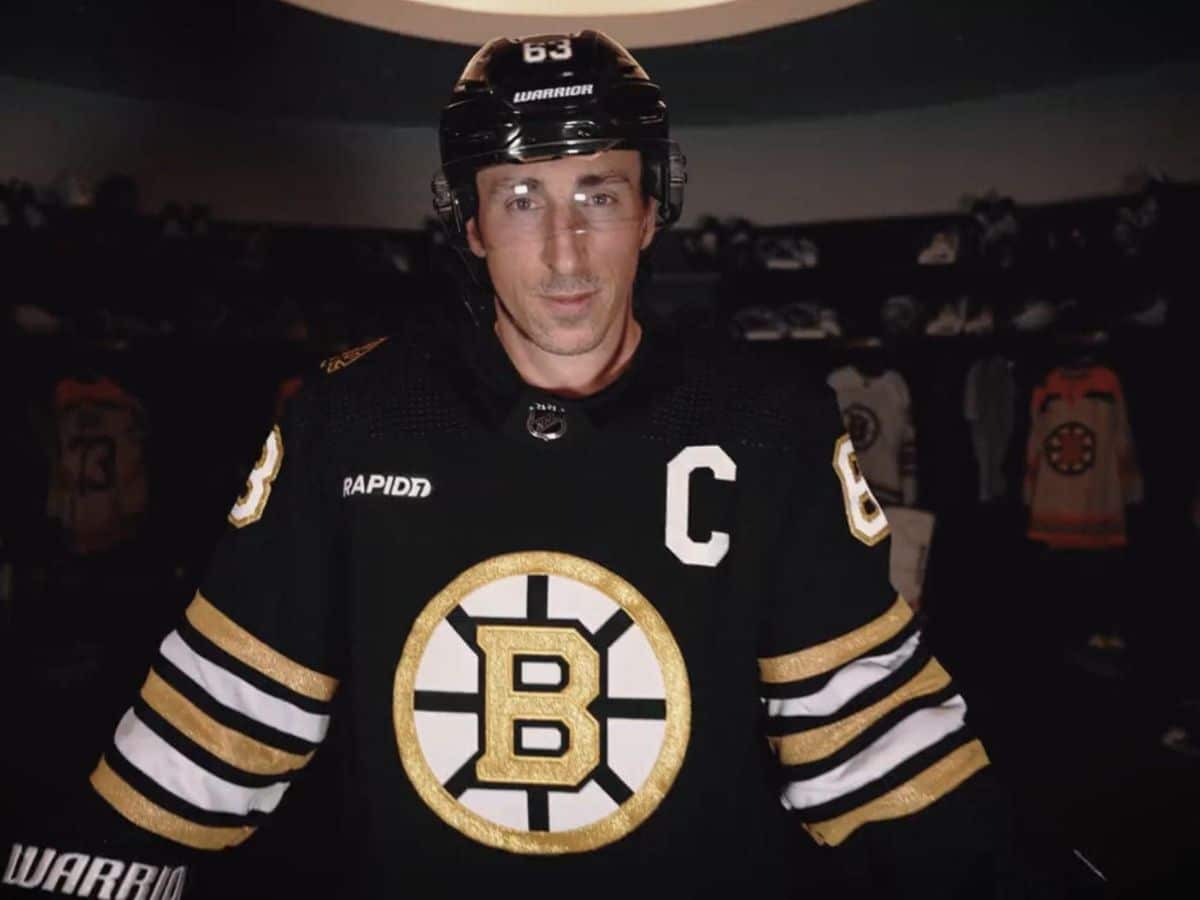 Marchand now joins an exclusive list of Bruins captains who later entered the NHL Hall of Fame. He himself is a future contender to be part of that club. He is currently eighth in the franchise's history for the number of games played (947) while sitting on number six for the most goals scored (371). When will he join the HOF is a different topic. Users on Twitter (now called X) went bonkers regarding his appointment. One user wrote, "best captain reveal this summer". Check out some other reactions from fans below.
While the opportunity is a huge one, the pressure increased further on him. The Bruins recorded a great regular season and broke the record for the most number of wins. They were though unable to replicate this heroic form in the playoffs and suffered an early round elimination from the Stanley Cup. The team now returns to the ice on Sunday for their first preseason game against the New York Rangers.
In case you missed it: