NBA legend Charles Barkley roasts NHL's 'The Great One' Wayne Gretzky for losing a fight against a "guy with a perm" Neal Broten in 1980. Barkley has often indulged in how much he loves ice hockey and has made several comments on the game. Although this was the first time since he got a kick out of the sport.
Barkley could never believe that the Great One lost in a physical fight on the ice. Gretzky is widely known for his accomplishments and talent for avoiding physicality during games. This 1980s fight was the first in his career that can be counted as a loss. The legendary hockey player's fight still remains fresh in the memories of his fans.
It was one of the NHL's most significant fights as the camera captured the two legendary players tussling on ice for supremacy. Neal began hitting Gretzky during the scuffle while the latter took the punches without retaliating. The Minnesota North Stars favorite won the fight as a result.
Also Read| Evgeny Kuznetsov jokes on INCOMING hassles Wayne Gretzky prepared for Alex Ovechkin as ice rink awaits FATED day
Charles Barkley hilariously enjoys taunting Wayne Gretzky for his lost fight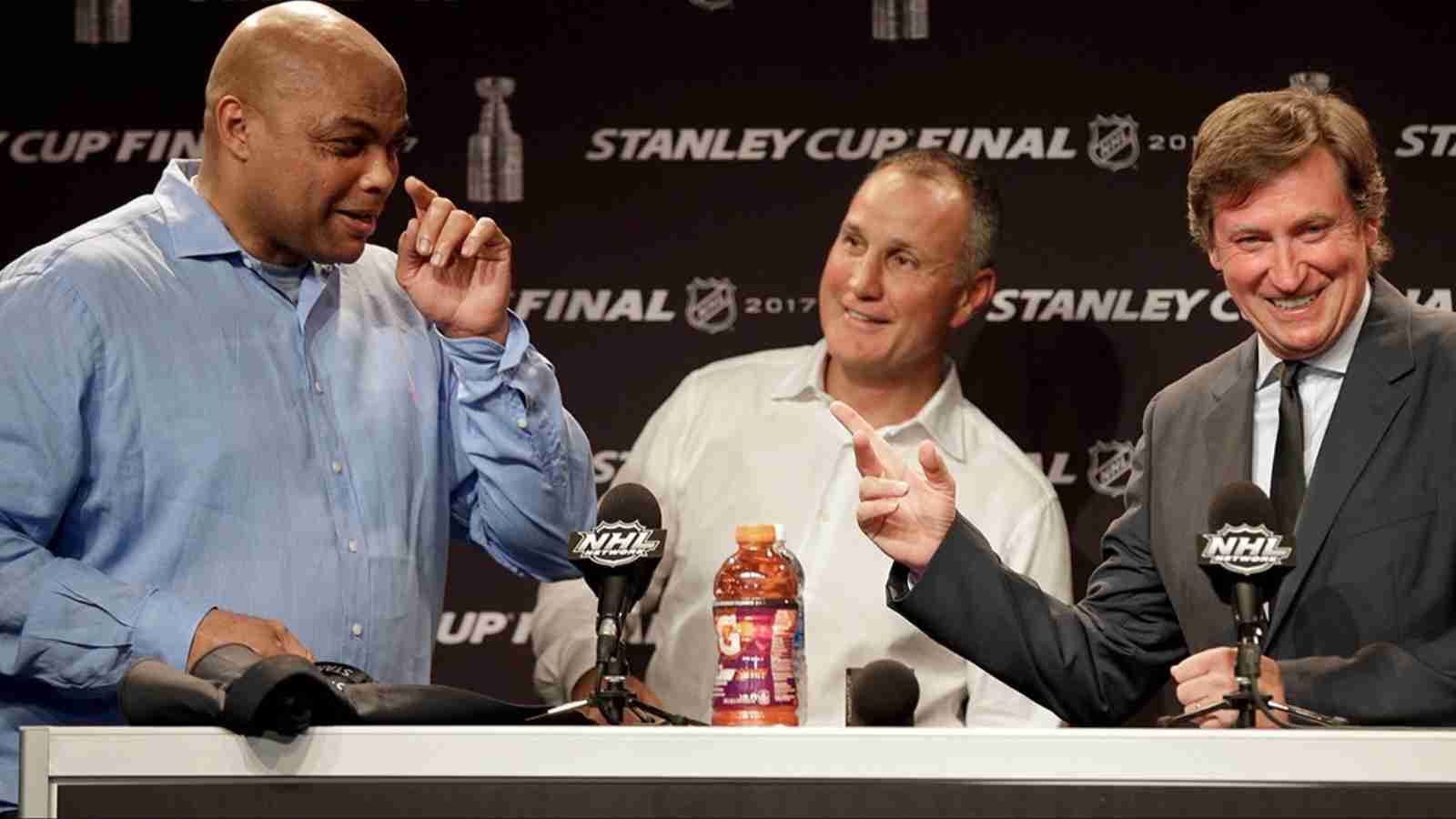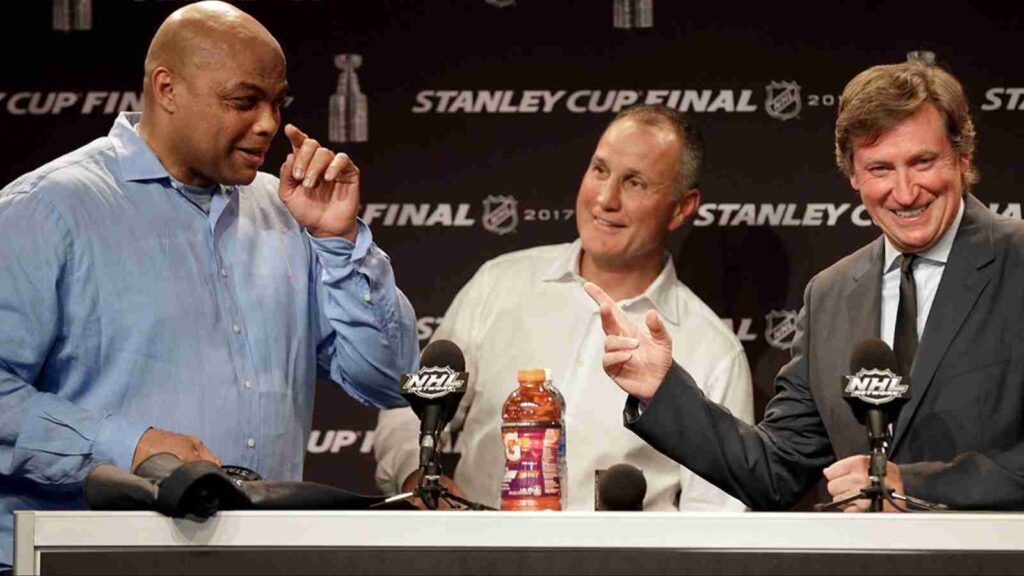 That may have been a serious fight between two players, but Charles Barkley got a good laugh out of it. It wasn't because Wayne Gretzky lost the fight, but mostly because he did so against a guy with a perm. The footage of the fight became viral and was addressed during Barkley and Gretzky's appearance during an episode of the NHL TNT face-off.
Barkley referring to Broten's chemically treated hair stated, "DID YOU LOST TO A GUY WITH A PERM?", to which Gretzky replied, "Yeah, I did". "I got five-minutes for cat fighting." After roasting Gretzky to his heart's content, TNT highlighted a bout between Barkley and Shaq in 1999.
During the bout, it was shown that Barkley shot the ball straight at Shaq's head, as he admitted, "I didn't think he was gonna punch me". "There are very few guys in basketball who could fight, and me and Shaq are two of them," Barkley said with a laugh. "We're not fighters, we're lovers."
Gretzky never for once participated in any scuffle before during the National Hockey League reign. The only one he did was the bout against Broten in 1980 which he lost. Maybe he needed to warm up and practice a little bit before joining in the fight. Anyways, it was a memorable scene of the NHL.
Also Read| "Always nice when you beat the Great One" – Capitals celebrate Alex Ovechkin crossing Wayne Gretzky record for NHL road goal marks
Also Read| NHL legend Wayne Gretzky praises Connor McDavid for being "too good" in several interviews