"The Wizard" Chris Jericho's appearance during the second intermission of the Edmonton Oilers vs Los Angeles Kings game blew everyone's mind. It wasn't only his appearance on stage, but his scoring prediction which hit the mark.
Once again during Monday night's game at Crypto arena Los Angeles, the Oilers couldn't hold their own, losing the game 6-3 to the Kings. Chris along with the members of the Jericho Appreciation Society took a seat in the games while in town for AEW Dynamite TV tapings at Kia Forum.
Jericho's prediction was perfectly spot on surprising the fans with his predictions. His father Ted Irvine is a former hockey player who played with NHL teams like Boston Bruins, LA Kings, NY Rangers, and ST. Louis Blues. When asked if Chris is good at hockey like his father, he stated, that he is not, "I am terrible in hockey".
Related: WATCH: NHL legend Henrik Lundqvist caught getting kissed by Ryan Reynolds and Alexander Skarsgard on camera at Rangers game
Fans in awe as Chris Jericho predicts game score perfectly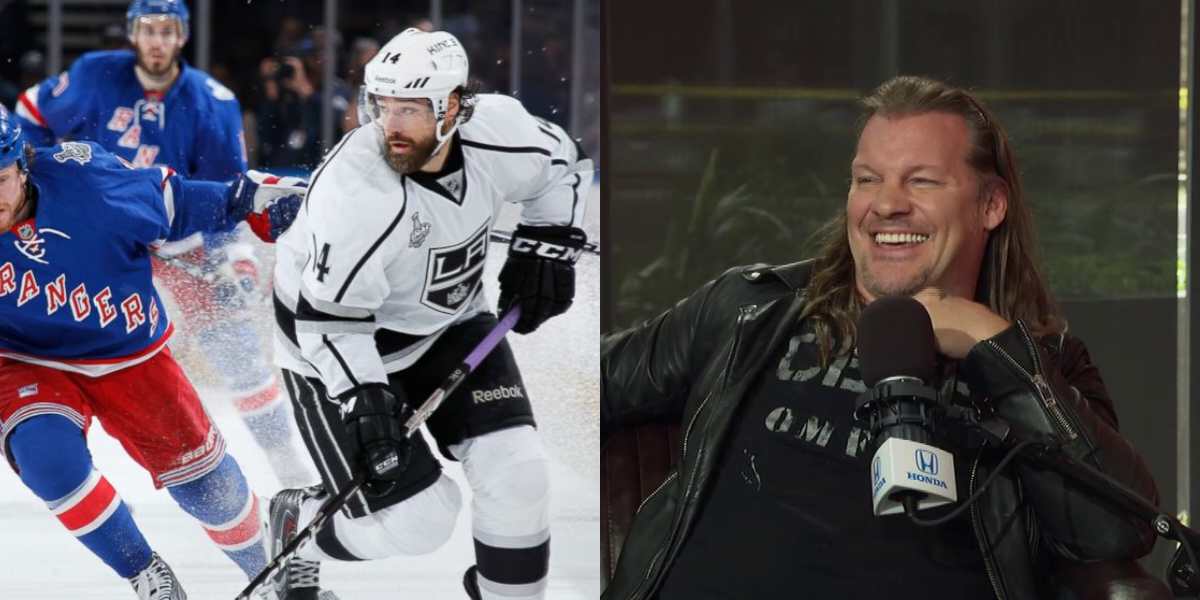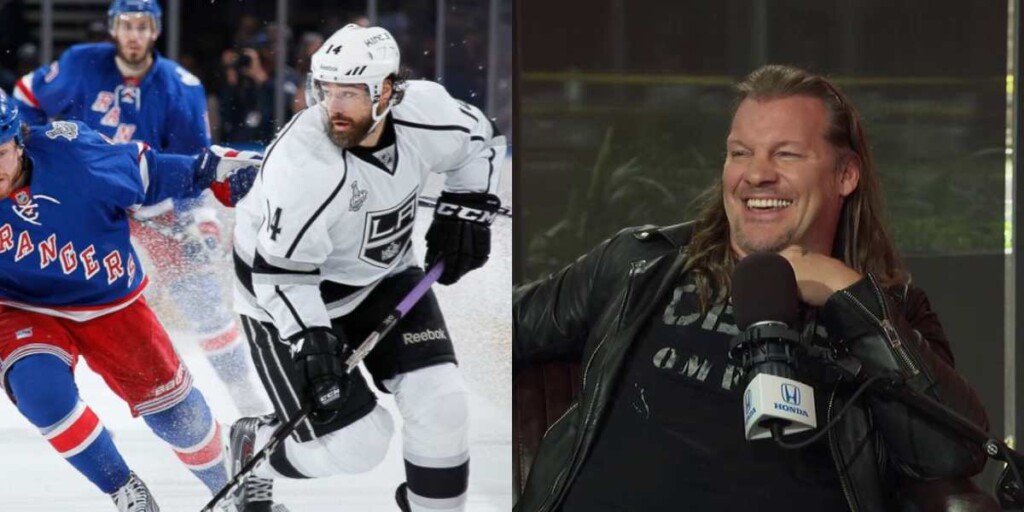 The LA Kings' victory signaled their score as 24-14-6 in the 2022-23 season, while the Oilers are barely holding onto their wild card spot with 21-8-3 overall in the ongoing season. It's been one after another disappointing loss for the Oilers who are scrapping by in the league game as of now.
The night also witnessed Oilers forward Jesse Puljujarvi getting into a scrum with Rangers' center Phillip Danault. Despite being larger in stature, Jesse got heavily beaten up by Phillip, as the latter smacked him down on the ice. The officials later intervened, separating the two players.
The game witnessed three brawls, starting with Jesse and Phillip. Though the fight ended one-sided, it was Kings' winger Victor Arvidsson who received the first hit from Jesse. Following the hit, Phillip took the reins, smacking down the Oilers forward. 
The second scruff followed with 12 minutes left in the third period when Oilers Zach Hyman and the Kings defenceman Sean Durzi's showoff began. The final fist-off started with 1 and half a minutes left in the game when Oilers Klim Kostin dropped the gloves with Kings Brendan Lemieux.
It sure was a heated match between the two teams, as it staged not only the road to victory for the LA Kings but also three fights, and an amazing prediction by Chris to go off with. Nevertheless, it'll once again be another sleepless night for the Oilers who need to step up their game to secure the wild card entry.
In case you missed:
"You go where you're wanted" – Ryan Reaves pushes back on rumors revealing "BITTER" experience with Rangers during Wild trade
Sidney Crosby along with Penguins attend Kris Letang's father's funeral despite gruesome schedule, NHL Twitter reacts