The game between Los Angeles Kings and Toronto Maple Leafs took a horrible turn, as defenceman Sean Durzi got whacked on the back of his head by Leafs forward Pierre Engvall. Apart from this incident, Leafs forward Nick Robertson took a big hit from Kings defenceman Matt Roy. 
Are these events related or was following the latter incident just a repayment of what happened earlier, no one knows. Nevertheless, it sure turned into a physical match rather than a puck competition on Thursday. After Robertson got dumped in the corner by Roy, the 21-year-old forward seemed to be nursing his shoulder continuously. 
This evening it was noted that Robertson will not be returning to the game as of now. He joined the lineup with 2 goals and 3 assists in 14 games as of now. Despite losing a play to IL and another for a game misconduct, the Leafs managed to snatch the victory with a 5-0 score.
Also Read| WATCH: Rangers fan caught on National TV as he TOPPLES beer in SNAZZY manner
Pierre Engvall charged with game misconduct after hitting Sean Durzi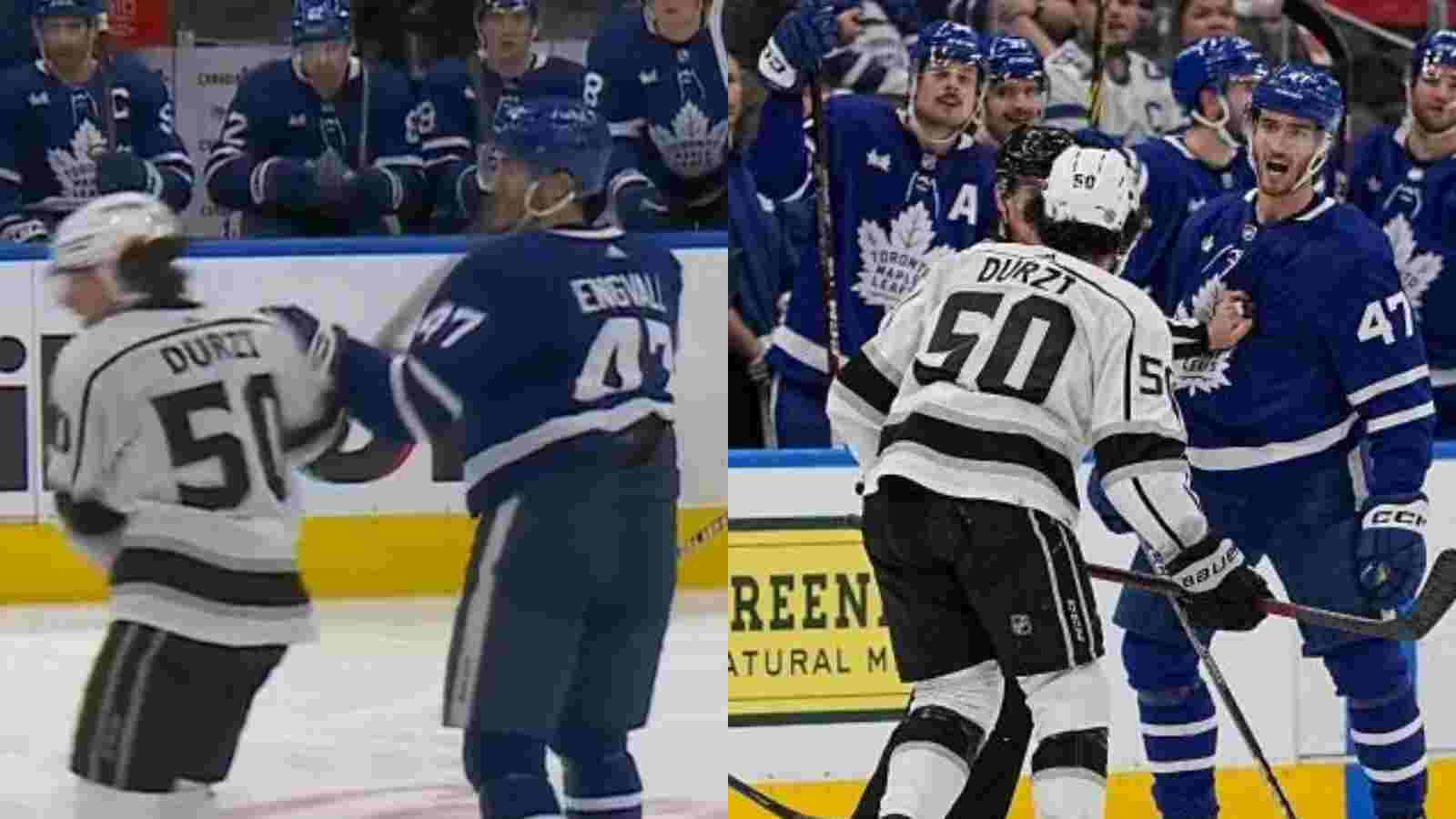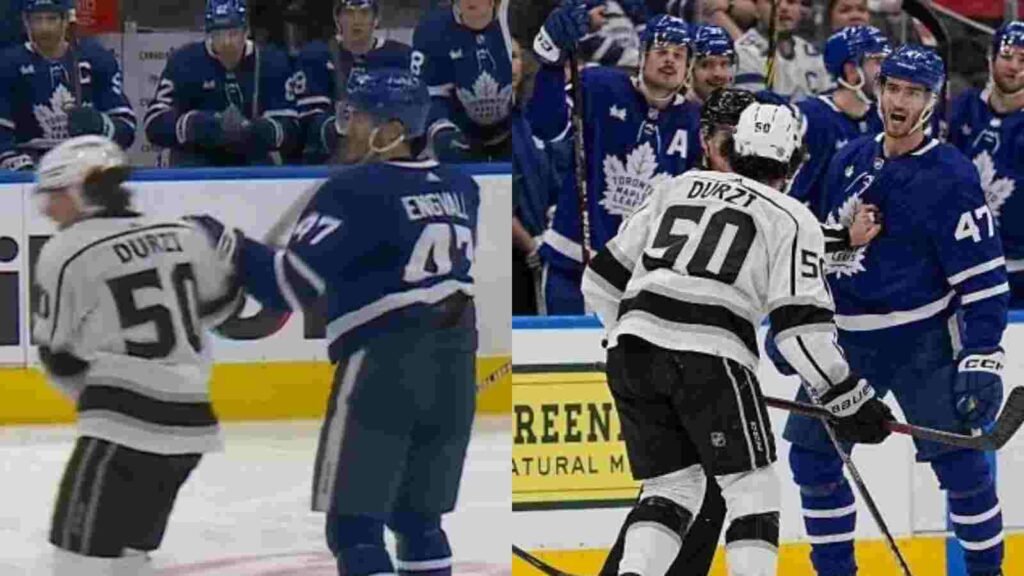 Earlier in the game, Sean noted that 200 of his family and friends were in attendance to watch his game at Scotiabank Arena. Unfortunately what they witnessed, was not a victory stance but rather Sean getting hurt and falling on the ice.
Though he remained and played throughout the game, the boos and chirps from both his hometown gang and the Toronto Maple Leafs' bench were enough to keep the player flustered. Even his parents seemed to get a kick out of it, while Leafs forward Michael Bunting taunted him from the bench.
Pierre may receive a call from the National Hockey League's Department of Player Safety for the ugly play, at least there's a high chance of it. The slashing took place during the third period as the 26-year-old forward received a 5-minute major penalty.
He was soon after kicked out of his ice for the remainder of the game. Leafs' coach Sheldon Keefe came to his rescue stating, "You've all watched Pierre [Engvall] play for long enough now to know he doesn't play with an intent to injure."
Also Read| "That was pretty f***ed up" – Pat Maroon not ready to BURY down the hatchet with Jack Edwards over body-shaming comments
Also Read| Kris Letang BACK on ice FIRING pucks in full gear, Penguins CHARGED with enthusiasm for next game