Pittsburgh Penguins captain Sidney Crosby stated clearly his unhappiness regarding the extension contract for him and the other two key players of the team Evgeni Malkin and Kris Letang. With not much financial wiggle room to work with the players, the future remains uncertain as of now. The star players will be hitting the free-agent zone this year and with the certain team condition, their outlook sure is in a critical mess.
According to The Athletic's Rob Rossi, the Penguins' latest offers submitted to Kris Letang and Evgeni Malkin reportedly, "did not sit well with" franchise legend and Penguins' captain Sidney Crosby. Though not with complete certainty, Crosby sure let everyone know about his, Letang, and Malkin's era completion with their current team. Following the Pen's first-round elimination by the Islanders in 6-games, Letang mentioned he's yet to talk with the Penguins front office about an extension but doesn't wish to play anywhere else.
Also Read| "It's special" – Antti Raanta's daughter adorably crashes postgame press conference after Hurricanes beat Bruins in Game 7
Kris Letang, Evgeni Malkin, and Sidney Crosby rumoured to exit Penguins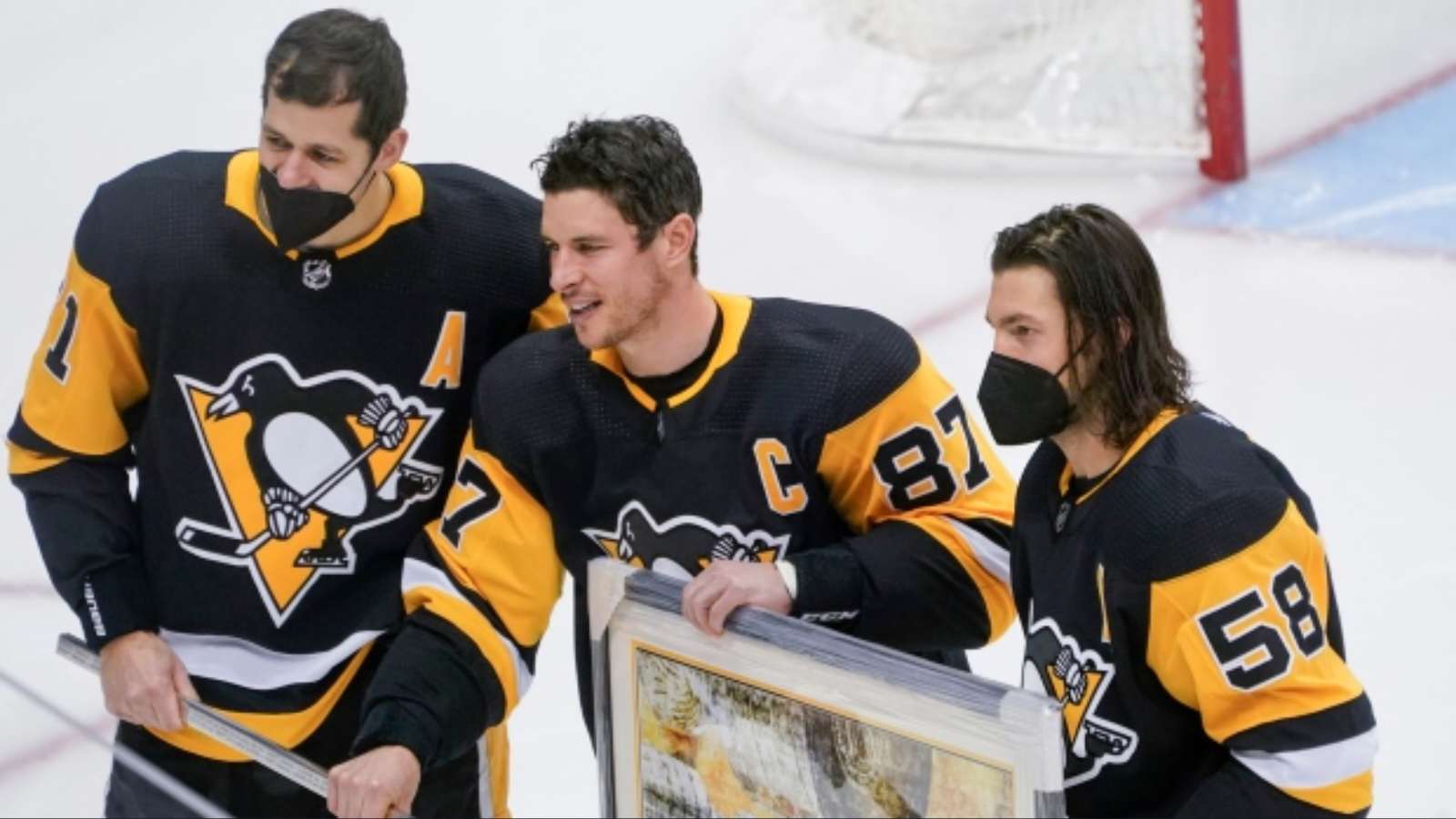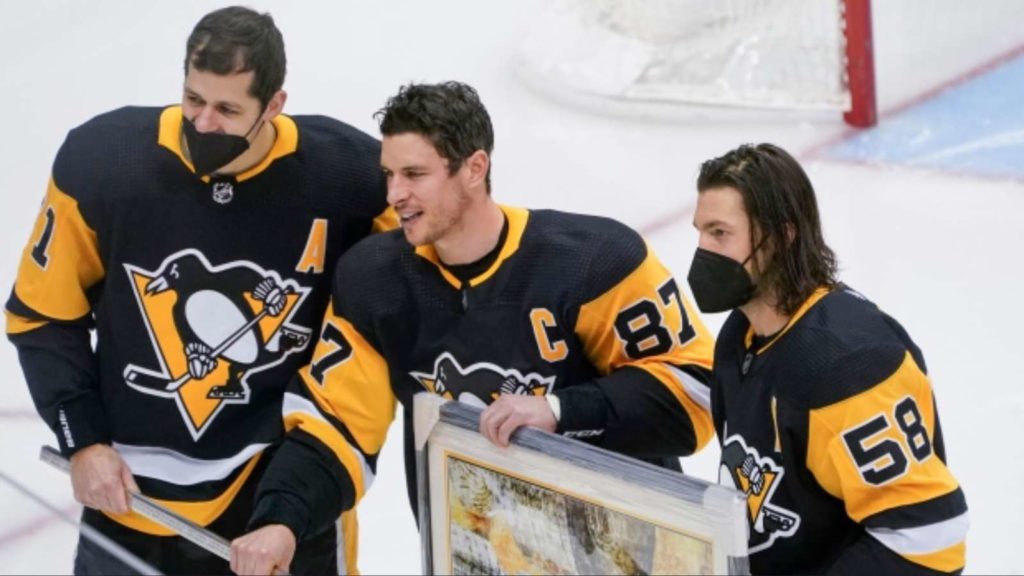 Kris Letang and Evgeni Malkin will be free agents after the season. Team captain Sidney Crosby hereby stated that "As much as you don't want to think about it, it's something that you understand could be a possibility…I think you try to enjoy it as much as you can and try to take it all in because you know that it's not going to last forever," he further mentioned that this type of situation arose before but the tension this time can't be compared to anytime else.
The Penguins offered both Malkin and Letang a 3-year extension worth $15 million. This offer left Crosby with a distasteful feeling as he thinks that players of their calibre deserve more and it's disrespectful to these veteran players apparently. If all the ongoing rumours appear to be true then not only did the Penguins disrespect franchise's most respected players but also managed to upset the team leader simultaneously.
Also Read| "Game-time decisions" – Penguins center Sidney Crosby, and goalie Tristan Jarry back in the lineup for Game 7 OT loss to Rangers
Crosby further concluded by saying "And whether it's this year, down the road a little bit more, you only get to play for so long. So I think just trying to enjoy it and be grateful for the opportunity that we have to do it again". After the early exit in the playoffs following a blown 3-1 lead over the Rangers, it was whispered that the Penguins will be making some big changes during the offseason, as penned on clutchpoints.com.
Under no circumstances are Letang and Malkin going to accept those deals, so unless the Penguins decide to increase their contract worth, they are likely to exit the team. The captain's unhappiness is also publicly announced. The Pittsburg Penguins are currently in a tough spot and things could very well be unravelling with so many key players facing a questionable future.
Also Read| "It's incredible" – New York Ranger's Mika Zibanejad celebrates his big Garden moment