Nothing could be scarier than Darryl Sutter speaking calmy after Calgary Flames' 5th straight loss. He sided with the fans who booed the team off the ice during Saturday's match at Scotiabank Saddledome arena. The coach has been furious about the match result where Wilds mopped off the ice with the host team.
The Flames are at a real disadvantage as the team not only got knocked out of the playoff berth race but also has to overcome the mighty Stanley Cup champions for the last wild card entry. The Minnesota Wild flattened the Flames in a 3-0 loss at the arena. 
As expected, the fans flamed higher than the team, causing a booing uproar in the dome. Darryl Sutter sided with the team stating if he was in their position, he'd boo too. The 2021-22 season wasn't so bad compared to the Flames' current season score.
Related: WATCH: Darryl Sutter HITS back to Jonathan Huberdeau's agent Allan Walsh regarding social media's "insanity" comment
Darryl Sutter sides with fuming fans after Flames fall to Wild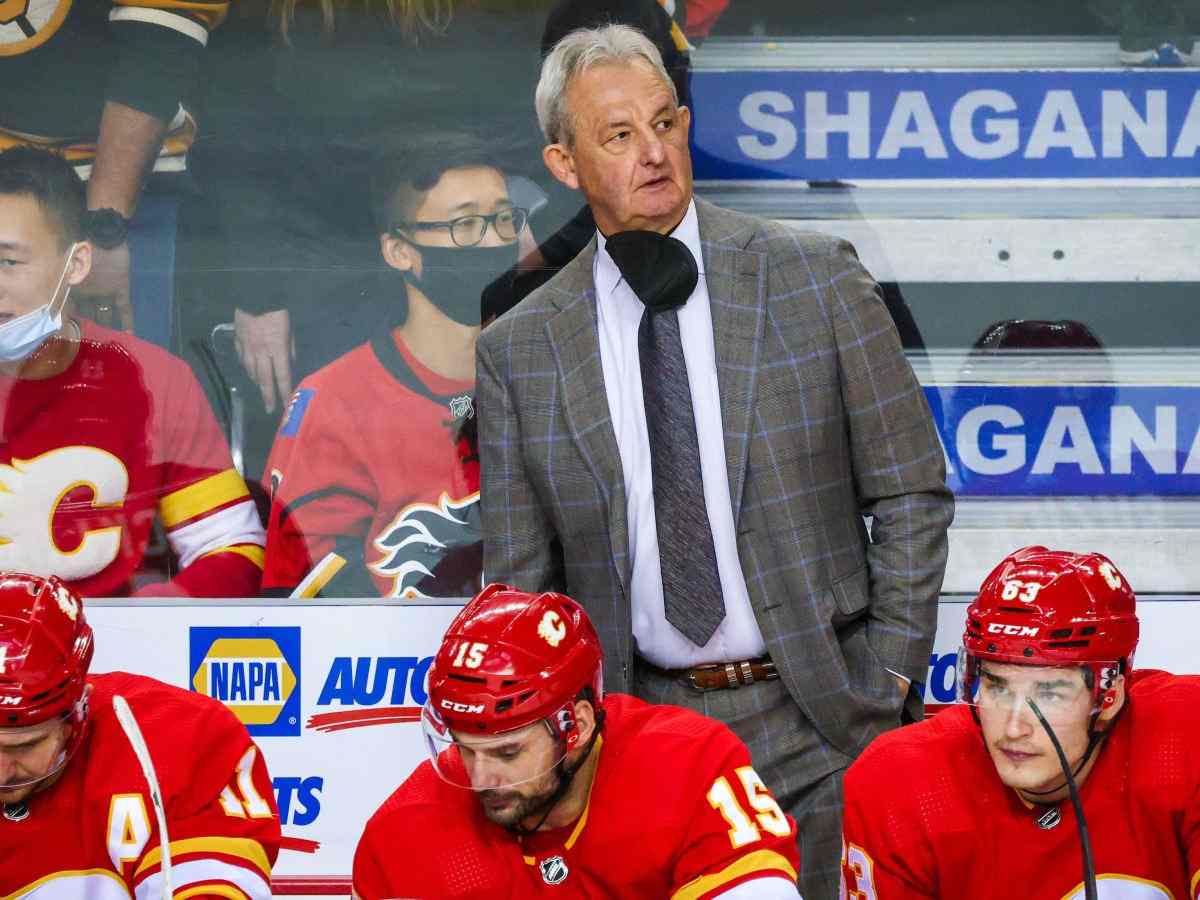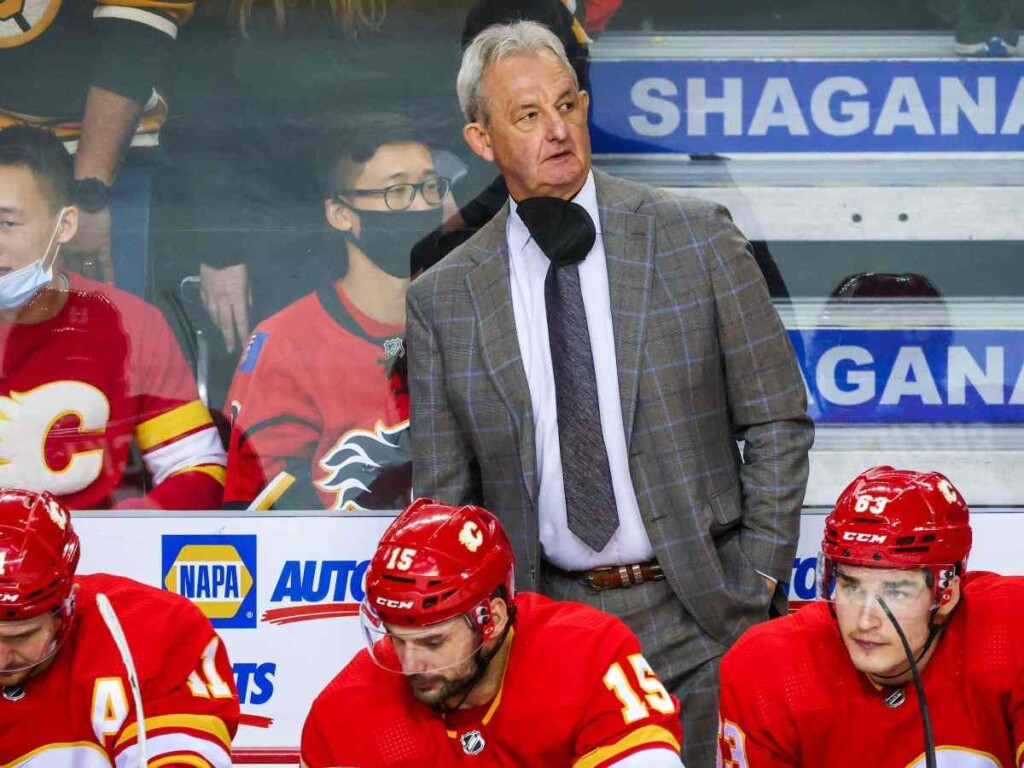 Within just 7 minutes into the game, the Minnesota Wild suffocated the life out of Calgary Flames by preventing the hosts from any offensive actions. The defensive core of the team loosened up quite a bit as the top players continued disappointing the fans.
The Flames readied themselves for the 2023 Stanely Cup race last year by acquiring and re-signing core players like Jonathan Huberdeau, MacKenzie Weegar, and Nazem Kadri. Given the current condition of the team, they would need to clinch a win on Monday against the Central-leading Dallas Stars.
In the post-game interview, Flames coach Darryl Sutter said, "I'd boo too". "I don't think they were booing the team". When asked who he thought the fans were booing, the coach replied, "Our top players have got to be better players, that's for sure". 
Flames goaltender Jacob Markstrom made 30 saves keeping the game close to help the team. Unfortunately, he's efforts alone were left unappreciated by the team's loose play. Forward Milan Lucic was seething when he commented, "It was kind of flat on our end from start to finish".
"At this point of the year, especially, you should be excited and have a lot of energy to play every single night. That's on us as individuals and us as a team." He said that he knows what the fans are feeling and won't blame them for booing, "They probably felt the same energy – or lack of energy – that we played with."
Defenceman Rasmus Andersson flatly stated that the team's game was "Mediocre". "It's 1-0 going into the third and we've got to find a push, get some energy, get going, play in the o-zone with the puck and make plays. But we're not." 
"You understand it". "Passionate fan base. It's obviously tough for us. You understand it. We haven't been very good lately.  Everyone on the team just has to look at ourselves in the mirror. We can't blame anyone else."  
In case you missed:
Stephen A. Smith REQUESTS NHL fans to "relax" after controversial comments on NY Rangers at First Take
Cale Makar "ready to go" against Dallas Stars after entering 2nd-time concussion protocol