Minnesota Wild goalie Marc-Andre Fleury and St. Louis Blues netminder Jordan Binnington was denied a fight by NHL officials even after throwing gloves and helmets. The two goalies skated toward each other as they threw their gloves on the ice.
Unfortunately for the fans the fight never occurred. Fleury is one of the NHL favorites. His loyal fan base was pretty hyped up to see the goalie charge forward. Not only were the fans upset, but WWE legend Ric Flair expressed his dismay at the NHL official's decision.
Unlike Fleury who is loved for his personality both on and off-ice, Binnington is well known for his temper. Sparks flew when a scrum ensued between Wild forward Ryan Hartman and netminder Binnington. Some fans were even bewildered to know that Binnington had the talent of getting even under the skin of Fleury.
Related: Patrice Bergeron concerned as team's "disconnected" play hands NHL-leading Bruins 6-3 loss against Blackhawks
Ric Flair upset as officials intervene in Marc-Andre Fleury and Jordan Binnington fight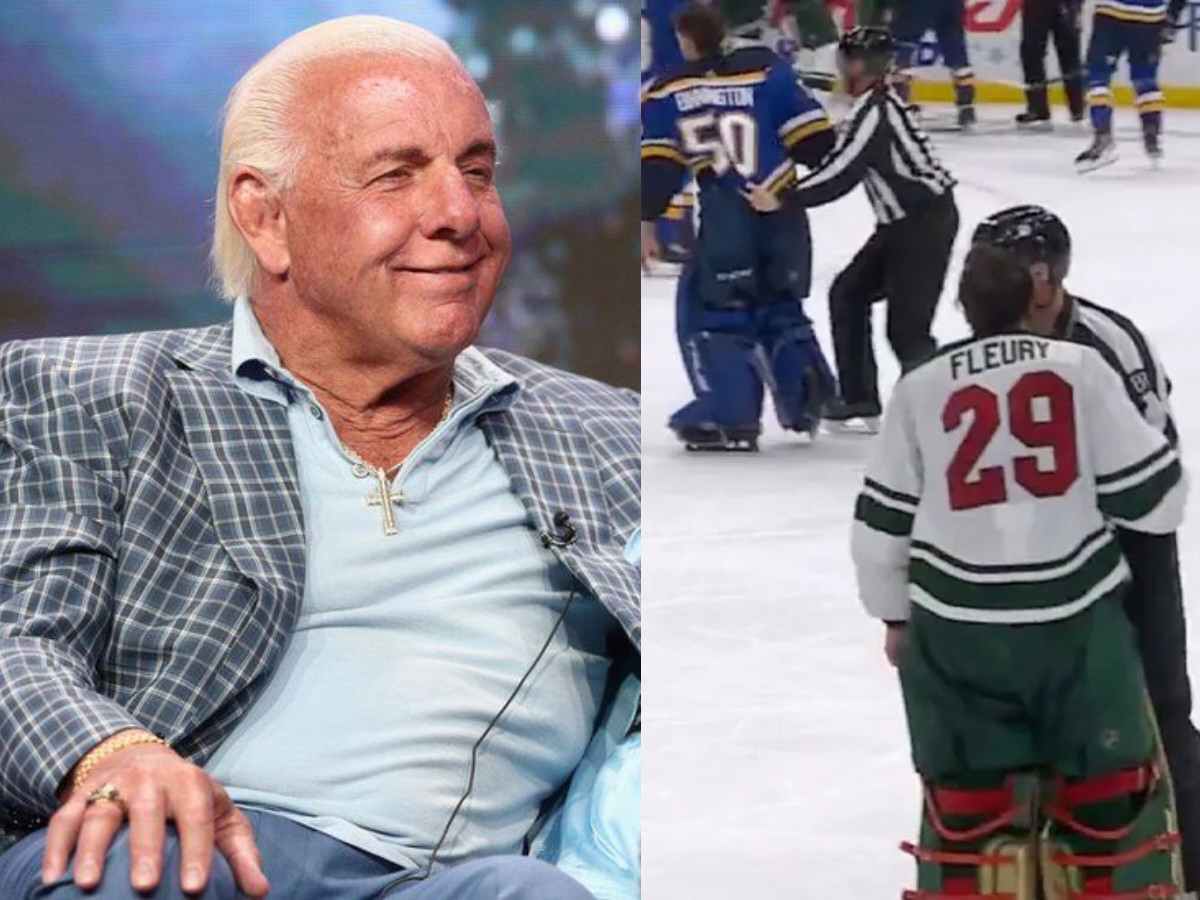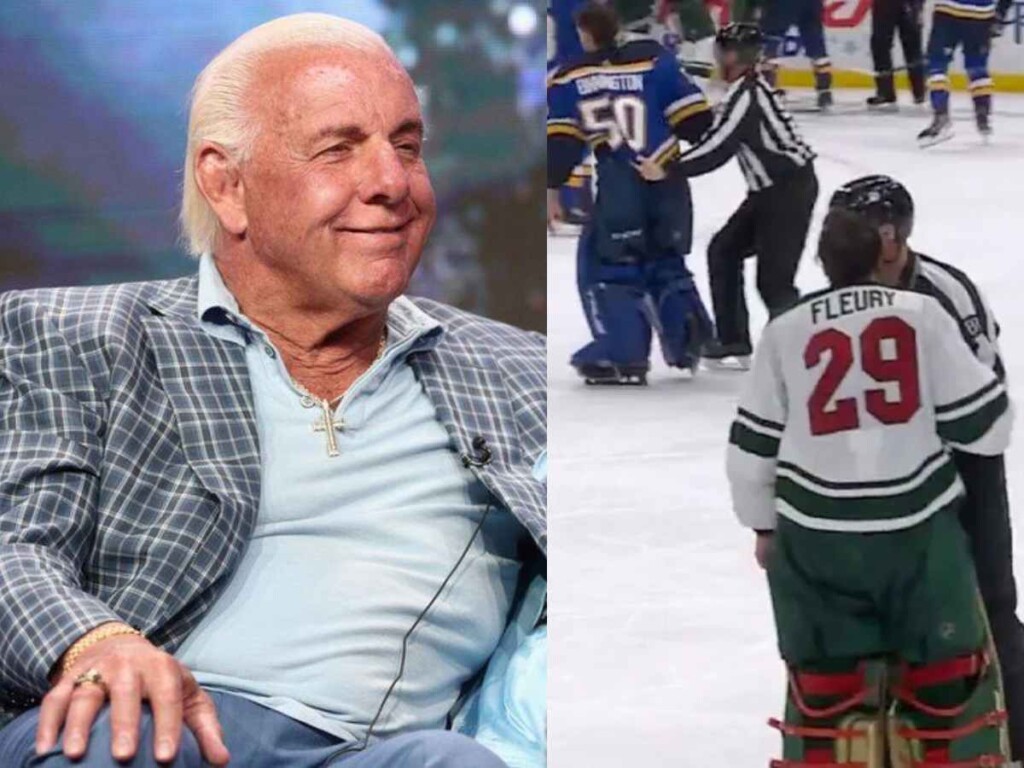 During the second period, Minnesota Wilds tied their score at 4 with assistance from forward Ryan Hartman. Hartman beat St. Louis Blues netminder Jordan Binnington much to the goalie's displeased. Following his successful puck shot, Ryan skated to join his teammates in celebration.
Unfortunately, the 28-year-old tripped on Binnigton's pad resulting in the 29-year-old retaliating. While the Blues joined to help Binnington, the Wilds didn't lose a second to join the scrum. The whole fiasco came under control as the officials tore the Blues goalie out of the gathering.
Binnington has anger issues and is known for them in NHL. Officials may have been wary of his temper as they stopped fighting between Marc-Andre Fleury and Binnington. Binnington, who pumped the crowd on excitement was charged a match penalty while Fleury got a 2-minute minor for leaving the crease.
Ryan Hartman has also assessed a 2-minute minor for roughing. Fleury commented on his action during a post-game interview, "I felt that was my guy. I had to take care of him". Jordan Binnington on the other hand commented, "It kind of felt like it was our moment".
"I've got nothing but respect from Fleury, too. He's a legendary goalie, and coming down there, yeah it shows a lot about him". Prior to the game, WWE legend Ric Flair hyped up and pumped fists with St. Louis Blues players.
Seeing as the NHL officials intervened and stopped the wrestling match between Fleury and Binnington, Flair commented, "Hell yeah I was wishing that. I would've loved that". It wasn't only Flair who was upset with the unfinished business but also the crowd present in the arena.
In case you missed:
WATCH: Former NHLer Daniel Briere's son Carson charged for "inexcusable" behavior after pushing down wheelchair of disabled woman
'The Notorious' Conor McGregor SAVORS Rangers vs. Capitals brawl at MSG as 'Blueshirts' emerges victorious over Caps with 5-3 win