Bruins captain Patrice Bergeron states that his team's "disconnected" feeling resulted in the latest team's loss against Blackhawks. The 2022-23 season saw Boston Bruins pop off to a good start and the team even captured the league-best 105 points.
They became the NHL's first team to reach 50 wins this season, but unfortunately, the last two games painted a different picture. The Bruins lost to the Detroit Red Wings in a 5-3 record while losing to Blackhawks 6-3. The Blackhawks completely annihilated the league-leading team as Bruins struggled to control the puck.
Blackhawks forward Taylor Raddysh played a major role in the recent win. He scored 3 goals on Tuesday night, handing the Bruins a 2nd straight regulation loss for the first time in the season. He enjoyed a hat trick, securing 20 goals for the season and 6 in his last four games.
Related: WATCH: Former NHLer Daniel Briere's son Carson charged for "inexcusable" behavior after pushing down wheelchair of disabled woman
Patrice Bergeron concerned over team's play as Bruins lose yet another game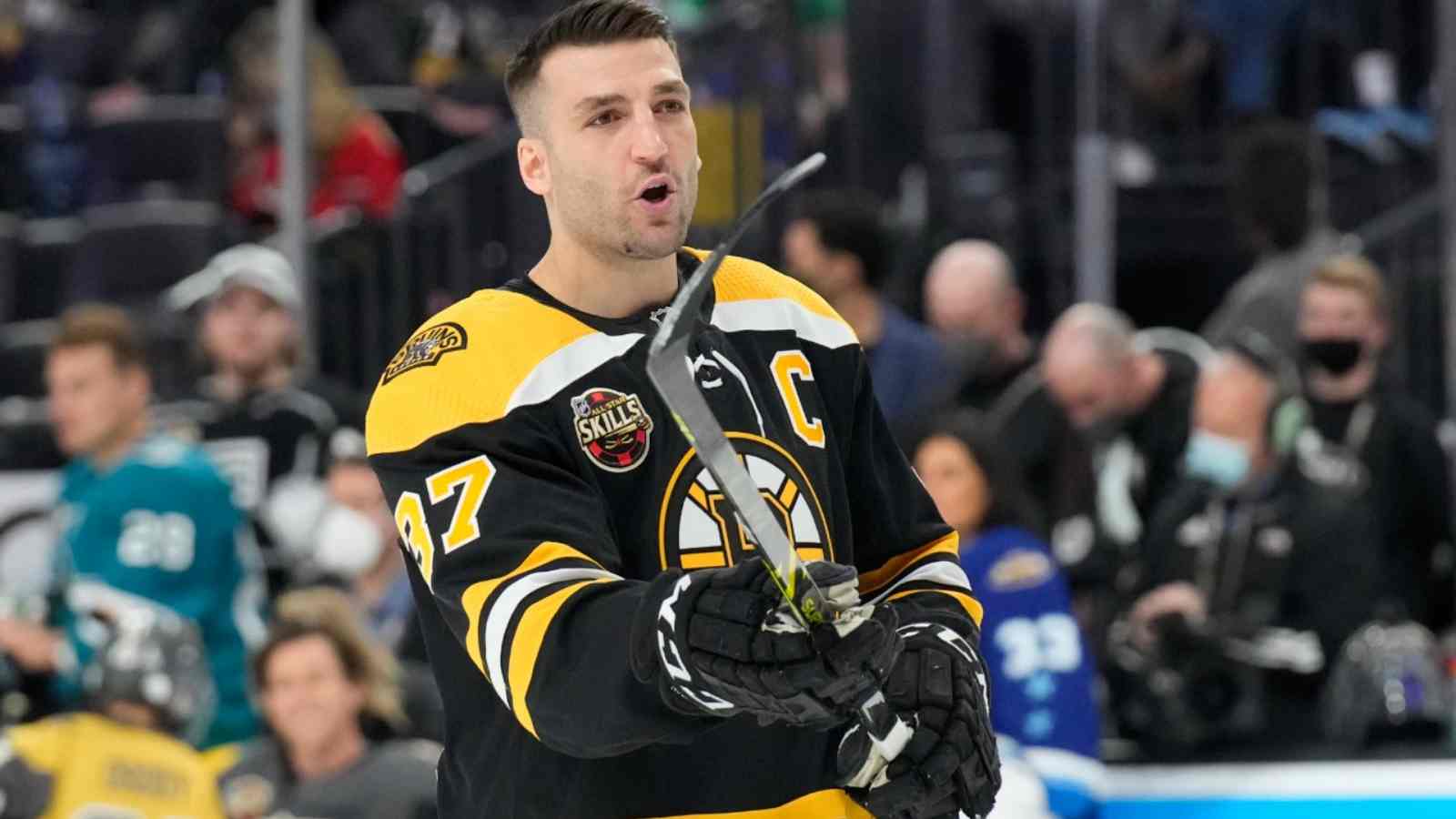 Taylor Raddysh said, "The puck is just kind of finding its way in". "I gotta just keep going to the net and get to those areas where the puck is going to be."  Blackhawks forward Joey Anderson had a goal and an assist, ending the team's there game-slid. 
Anderson commented, "I don't think it's surprising". "Obviously, they have a great team and we knew we had to play a full 60 minutes tonight and that's exactly what it took."  For Boston, Trent Federick, and Pavel Zacha each enjoyed a score. Unfortunately, Bruins' David Pastrnak missed a penalty shot with 1:24 left.
Bruins team captain, Patrice Bergeron noted on the team's play, "I think right now we're disconnected". "We're not playing the right way; we're cheating. I think this league is going to humble you. I think that's what we're getting right now. It's not good enough."
Even coach Jim Montgomery stated on the poor condition of the team, "I think we've just got to get back to our standards". "And our standards are that we're going to start games well. We might bend at times, but we don't break. And we've been breaking."
Despite taking a hard hit on Tuesday, Brad Marchand returned on ice much to fan's relive. He didn't seem to have taken any serious damage from the hit.
Marchand may have the talent to get under the opponent's skin but he has his own fan base. Regardless of the situation, the team will look forward to their next match of the 2022-23 season.
In case you missed:
'The Notorious' Conor McGregor SAVORS Rangers vs. Capitals brawl at MSG as 'Blueshirts' emerges victorious over Caps with 5-3 win
WATCH – Brandon Sutter releases positive update on making NHL debut after long battle with COVID