The Buffalo Sabres and the crowds showered Rick Jeanneret with love and respect as the long-time play-by-play announcer stepped into the pregame ceremony on Friday at KeyBank Center. A banner honouring Jeanneret was raised in the Center which hung next to the former star goalie Dominik Hasek.
It is the 10th banner that was raised by the Sabers with Jeanneret becoming the third non-player, joining team founders, brothers Seymour, and Northrup Knox. The 79-year old retired this season with a speech by turning to his audience and Saber fans by saying, "Beautiful noise". 
Also Read | "I had a great career" – Tukka Rask's speech as he's honoured by the Bruins before Thursday's game
Jeanneret further quoted, "I'll tell you how much I appreciate your beautiful noise." "I only have three words: I love you." Perhaps Rob Ray, former Sabers enforcer and longtime broadcast partner, was  justified when he  said, "You deserve to be in the rafters as much as anyone who ever wore the uniform." 
Broadcaster Rick Jeanneret's honoring moment by the Buffalo Sabers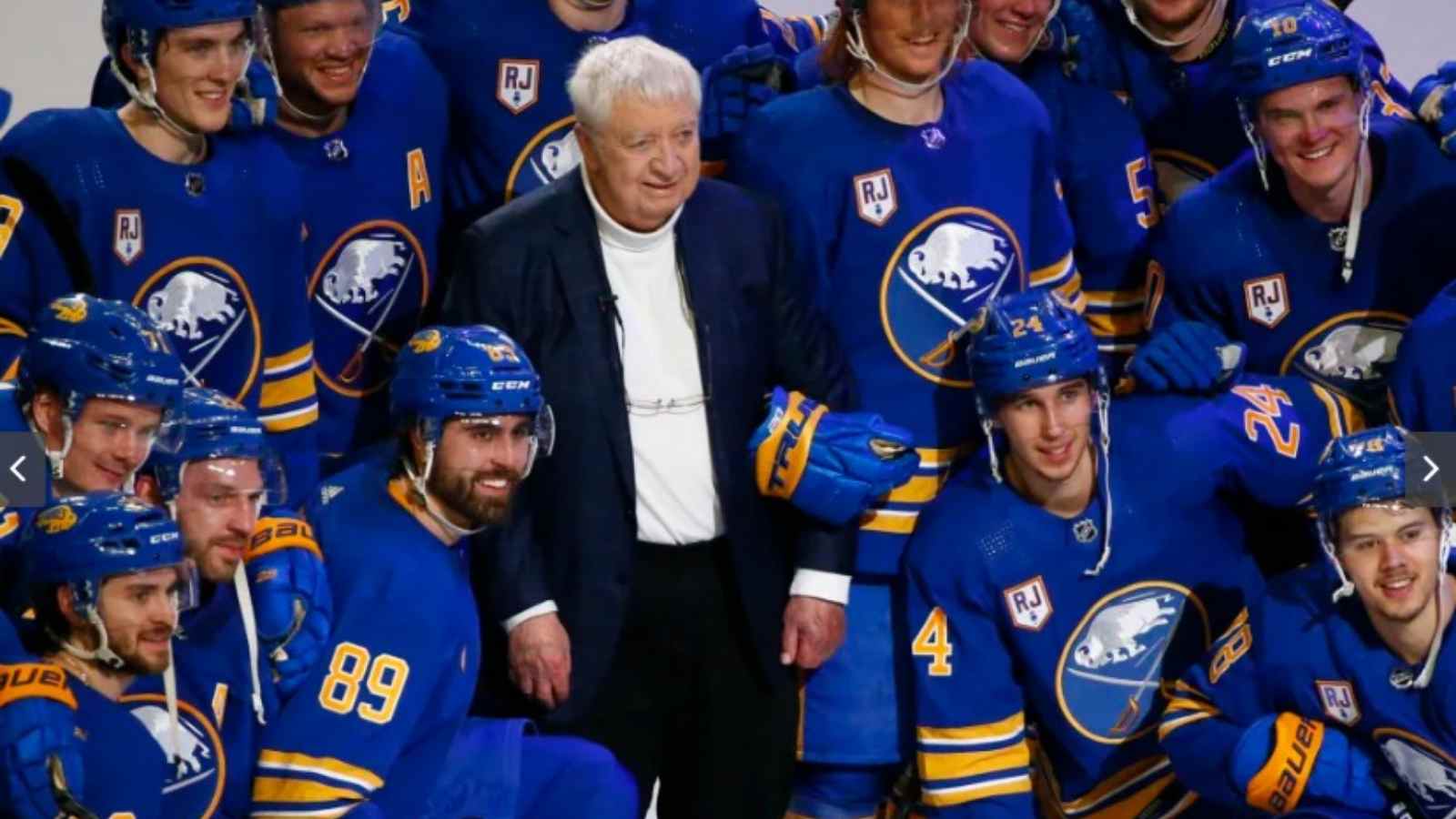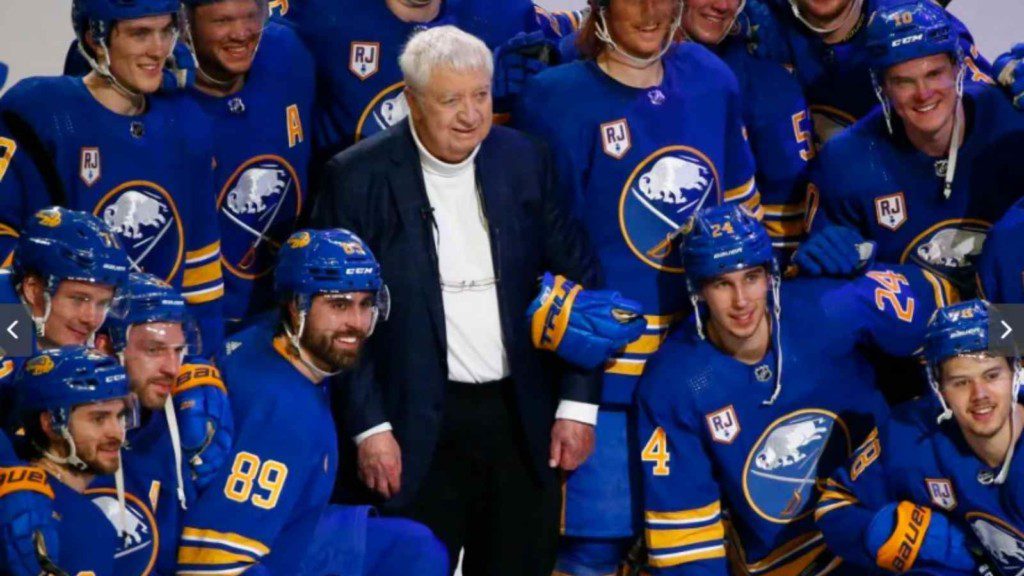 Jeanneret in his remarks recalled his first introduction into the Sabers' Hall of Fame in 2011, and noted the same words that night, "This is the only job I ever wanted,". "This is the only place I ever wanted to be. And boy do I mean it now!"
Jeanneret is NHL's longest-tenured broadcaster, having his first Saber game on October 10, 1971. Rob Ray again noted by saying, "You are the Buffalo Sabers". Rob's words are enough to show how much he respects and loves Jeanneret.
As noted on NHL.com, Alex Tuch, a forward ice hockey player for the Buffalo Sabers said, "The first time I met him, his voice, you feel like he just had this voice for broadcasting, but it was in his everyday voice, too". "You can hear the passion when he starts talking about hockey."
Jeanneret still has 5 games left to call on his schedule for 2022, starting with Sunday's play against the Florida Panthers. He will make the final call of his legendary career during the Sabers' final season on April 29th against Chicago.
Also Read | "Tazer, 1,000 games, mate," said Seabrook congratulating the former Blackhawks Captain Jonathan Toews