Anaheim Ducks' centre Trevor Zegras had some choice words for Arizona Coyotes' Jay Beagle following an on-ice altercation during Friday night's game. The bizarre incident also involved Trevor's teammate Troy Terry at the Gila River Arena.
The Ducks were leading the Coyotes 5-0 with less than three minutes to play when Zegras and Terry came in on the net and tried to slip a puck past goaltender Josef Korenar. However, this incited the Calgary native Beagle, who cross-checked Zegras in the back.
Also Read | "Glad to see everyone's alright" – Dallas' defenceman John Klingberg shoots the puck at linesman Vaughan Rody out of frustration
Following this, Terry came over to defend Zegras and Beagle, and proceeded to punch Terry repeatedly, until a hit up high sent the Ducks' winger to the ice. Reacting to this, Zegras, 21, didn't hold back while addressing the incident postgame.
"You don't punch a guy when he's down"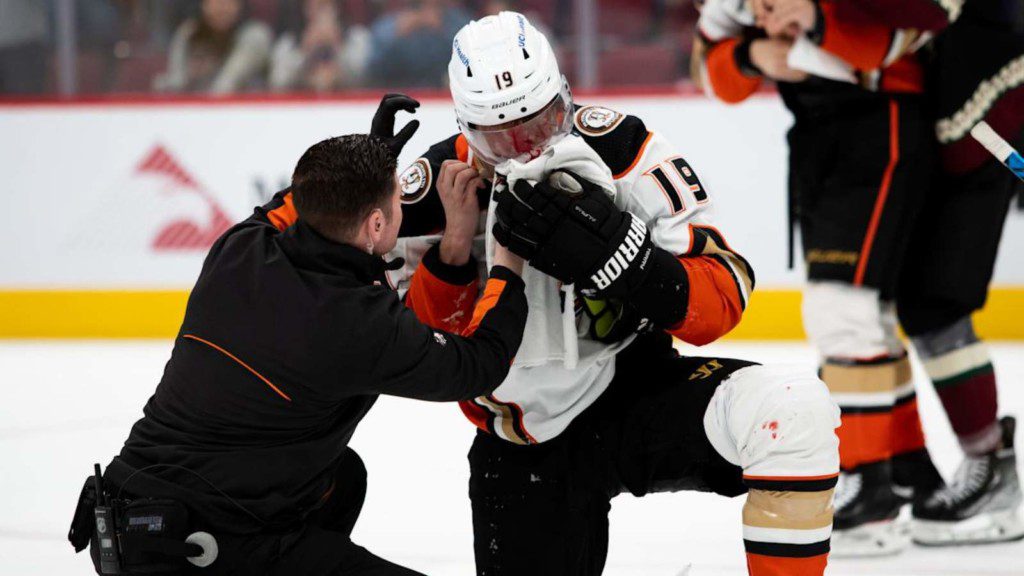 "I think it's embarrassing, I think it's a bad look for the league, and for the player that did it, I think it's a bad look and he should be f***ing punished," Zegras said, according to PHNX Coyotes, as quoted by ESPN.com. "[The puck] was 100 per cent loose. I get that you're going to hit me in the back, but you don't punch a guy when he's down, especially a [31]-goal scorer in the NHL who's a superstar."
"I take that shot, and [Terry] comes in to help me," Zegras said. "[And] I'm not going to name the [other] player, but I get that he's going to punch [Terry] maybe once, but the fact that he's down and he's not engaged in a fight, you're going to hit him three more times? I think it's embarrassing. I think he should be embarrassed. … I'm embarrassed it even got that far.
Also Read | "Great deal of disappointment" – Flames' Sean Monahan misses out on season remainder due to hip surgery