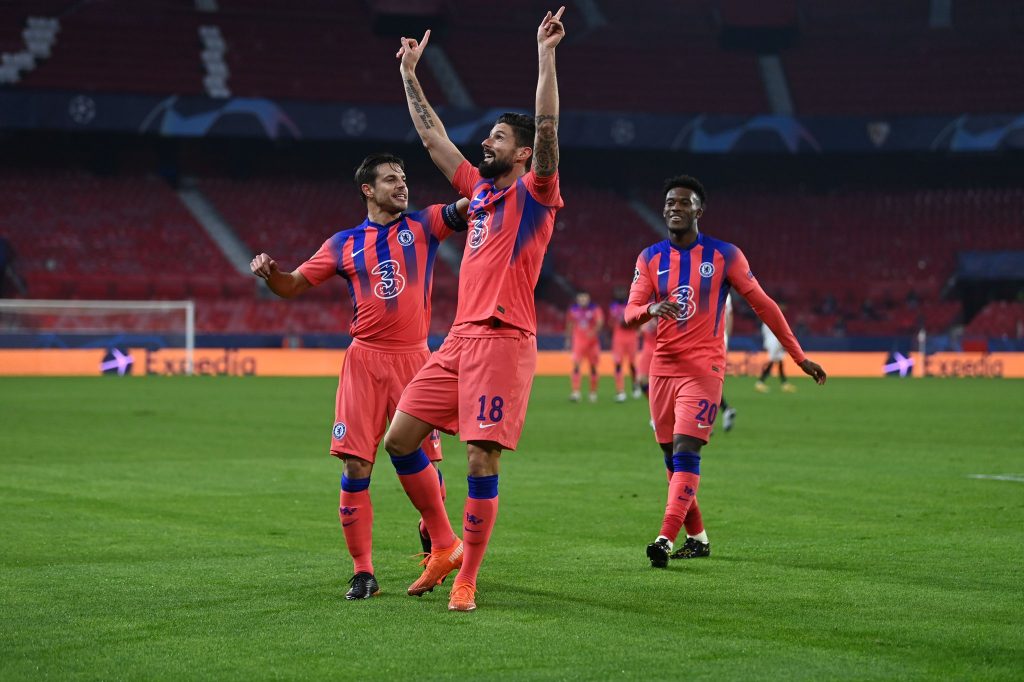 Olivier Giroud at the moment on cloud nine for Chelsea. The French striker scored an amazing four goals against Sevilla in the UEFA Champions League on Tuesday. Giroud was rumoured to be set to leave Chelsea in the January transfer window.
However it looks like he will in fact be staying at Chelsea with a contract extension as he wants to win more trophies for the club. The World Cup winner is an exceptional role model for youngsters like Tammy Abraham and Timo Werner.
'Olivier Giroud is a role model' : Frank Lampard
Giroud was on absolute fire in the away match at Sevilla as he got his first start in this year's competition. His first goal came just right minutes into the matcha s Kai Havertz glided into the defence to pass it to him.
What is more impressive is that Olivier Giroud scored a perfect Hattrick- One with the left foot, one with the right foot and one header. Moreover he won the penalty as well and was rightly given the duty from the spot.
Chelsea manager Frank Lampard has heaped praise on Giroud.
He is the ultimate professional," Lampard said after Chelsea secured the top spot in Group E with a match to spare.
He isn't always a regular but his performances have shown that he is a great sign for young players to keep training well. It was an amazing performance, to score four goals in the Champions League is a fantastic achievement.
"It was a complete performance and I am delighted for him."
In addition it looks like Giroud himself is enjoying his time at Chelsea and wants to stay and fight for a position. Giroud: "I am pretty sure I can get some more game time and stay at Chelsea because that is what I want. I want to win trophies with Chelsea so basically that's it."
Also Read: Sergio Ramos holds 'Players Only' meeting to address Champions League qualification