Only a few individuals are brave enough to address the genuine repercussions associated with permitting trans female athletes to join. Kim Jones, who used to be really good at tennis in college, had a conversation with Riley Gaines, according to a reporter from OutKick. The International Council on Women's Sports was created because of Jones' idea.
Jones is an advocate for women's rights. Jones has a different opinion on the matter of including trans athletes such as Lia Thomas, who was identified as male at birth, in women's sporting events. Additionally, Jones said that the transgender athletes who are male by birth and competing in women's have also impacted her kids. During their conversation, Kim Jones and Riley Gaines delved deep into the subject matter and discussed it thoroughly.
Kim pointed out that when Lia Thomas was swimming for the Ivy League, her daughter was forced to confront a male in the locker room who threatened her. "It was truly terrifying". The stories are recounted by the young lady who experienced it. "Either she was intended to undress in front of a man, or a man was supposed to enter the premises without any limitations."
"That experience was very upsetting. She was very concerned about it...I understand that people from Ivy League schools like Harvard, Cornell, and Princeton were really worried about this situation. I know because I talked to parents from these schools and they were all stressed out about it. It was really disturbing."
Related: TikTok WHIMSCIALLY takes down and reinstates ex-Kentucky swimmer Riley Gaines' reaction video towards non-binary activist
Riley Gaines strongly disagrees with transgender athletes participating in women's sports
Riley Gaines is becoming a strong and influential advocate for preserving women's sports and spaces. Despite the progress made, there is still work to be done. Riley Gaines, on her show called Gaines For Girls, will address the obstacles confronted by women in contemporary society and engage in dialogues with influential women as well as guests who are advocates for these significant matters.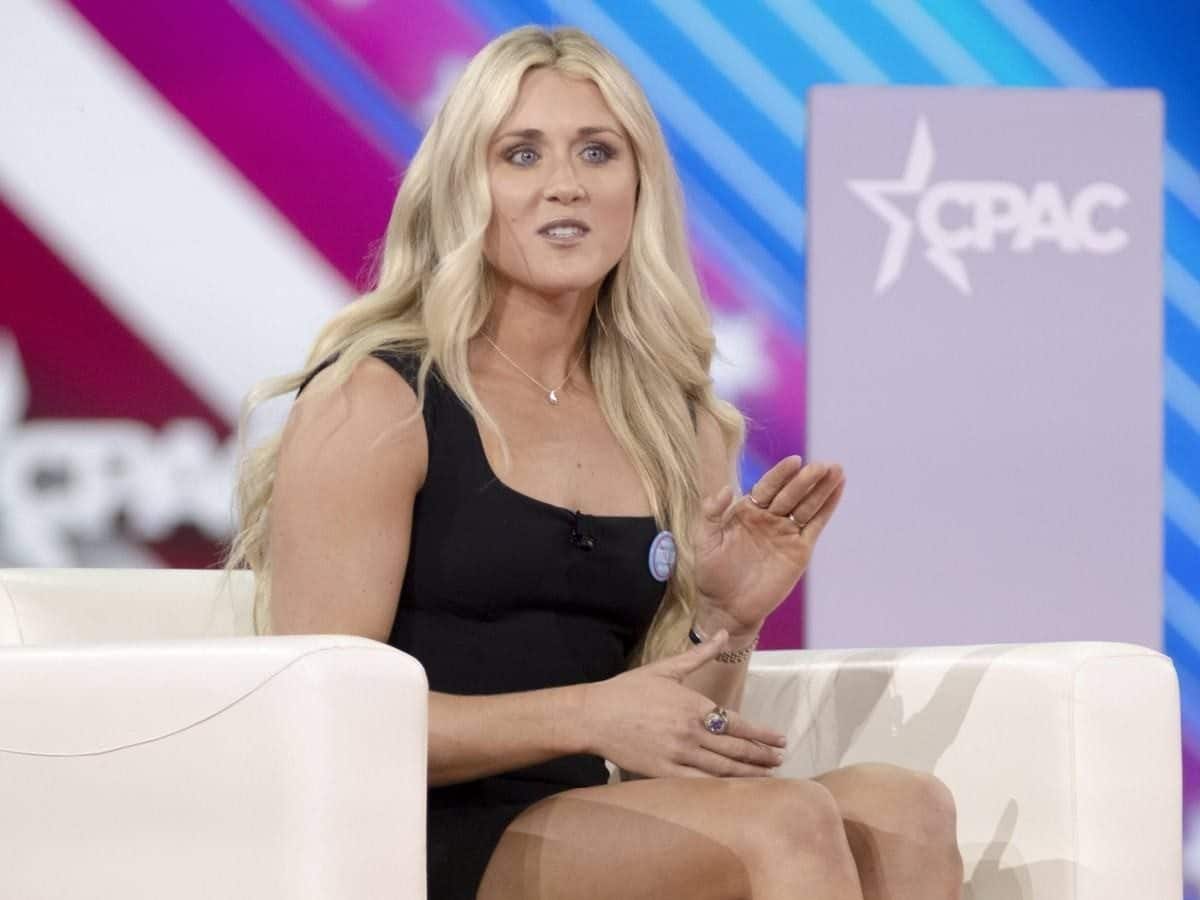 'Gaines For Girls' easily surpasses the left's culture war. Recognized for his extraordinary talent in swimming, Gaines has received the prestigious honor of being named an All-American on 12 different occasions. During various competitions, including one where he faced off against Lia Thomas, he proudly represented the University of Kentucky.
Lia Thomas, who was designated male at birth, identifies herself as a woman. Gaines vehemently objects to transgender athletes' involvement in women's sports and has gained significant recognition for advocating against it. Although there has been some backlash, Gaines has demonstrated a clear view of her goals and is continuing to speak for them. The latest backlash came from Keith Olbermann who questioned Riley Gaines' credibility as a swimmer.
In case you missed it:
Riley Gaines BRUTALLY slams Justin Trudeau's policies, citing unfair advantage for trans powerlifter's record-breaking feat in women's sports
"Should have not gone through what they went through," Riley Gaines shares video of being ATTACKED by protestors following ceremonial bill signing in Texas