Kim Russell, an American athletics coach, has been terminated from her employment at Oberlin College in Ohio. A dispute has arisen between Russell and Oberlin officials due to her expression of her personal opinion regarding transgender swimmer Lia Thomas.
There was a lot of disagreement among people after Lia Thomas won the college sports championship in March of the previous year. The dispute arose when Lia Thomas, aged 24, participated in competitions with females who were born biologically as women.
Kim Russell observed Thomas's remarkable accomplishment and took the opportunity to leave a comment commending Emma Weyant for her second-place achievement. According to the message, "Emma Weyant's success in the NCAA 500-yard freestyle event deserves recognition and congratulations."
Kim Russell asked, "What do you think? I can't stay silent about this. I have devoted my life to engaging in sports, instigating, and leading sports initiatives that focus primarily on girls and women." According to Kim Russell, she was punished and ultimately murdered for her beliefs in a short film produced by the Independent Women's Forum. People say, "A transwoman is the same as a woman."
"How can you think otherwise? Oberlin College in Ohio has dismissed Kim Russell, an American sports coach. Russell and Oberlin officials have been at odds ever since she shared her viewpoint regarding transgender swimmer Lia Thomas. By emerging victorious in a college sports championship in March of the previous year, Lia Thomas instigated a conflict. Many people were upset because Lia Thomas, who is 24 years old, competed against women who were born as women.
Related: "Not kind to ask a girl to undress in front of a man," Riley Gaines again targets Megan Rapinoe over her stance on Trans supporting bill in female sports
Kim Russell congratulates Emma Weyant instead of Lia Thomas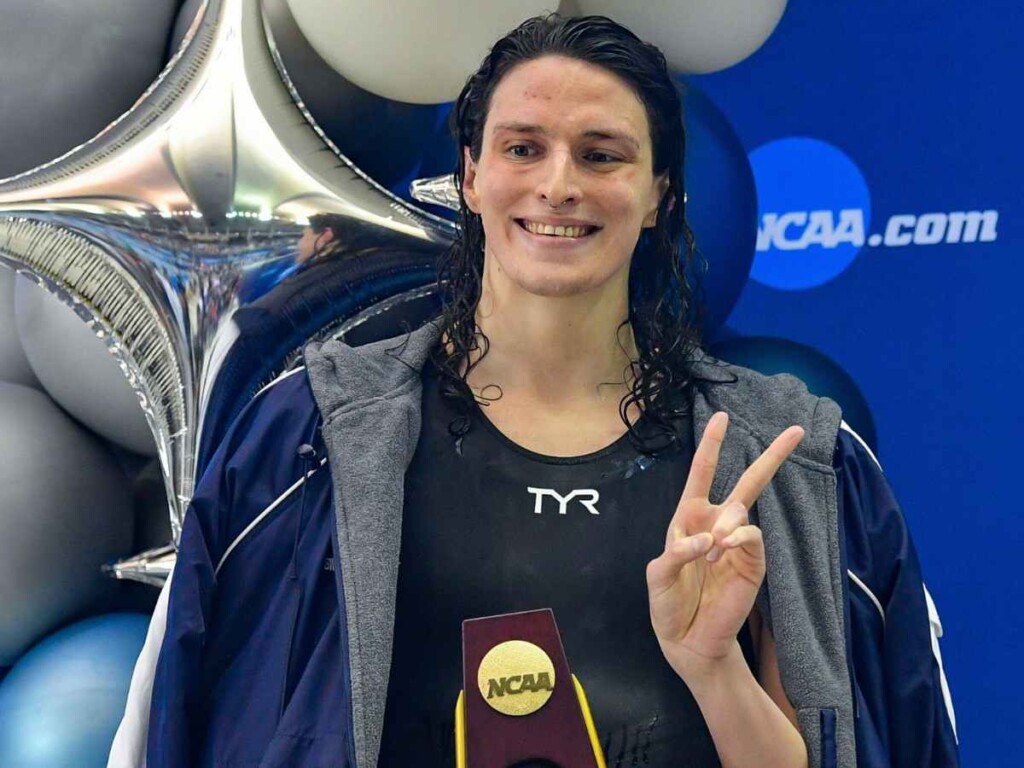 Upon witnessing Lia Thomas's victory, Kim Russell composed a comment to extend his congratulations to Emma Weyant, who secured the second position. "I mentally prepared myself as I was aware of what was going to occur. It seemed as though I was undergoing a harsh punishment."
"I experienced a strong sense of confusion and being overwhelmed." She believes that only persons who are biologically female should be allowed to participate in women's sports. Kim Russell revealed to Fox News that she had lost her job as coach of the women's lacrosse team.
She stated that she was sacked from her job after 27 years, which means she is no longer able to coach. "I've been asked to take over as manager of the Employee Wellness Programme. My job will mostly revolve around paperwork and creating things, allowing me to avoid direct interaction with students."
Recently, Riley Gaines accused Thomas of benefiting from favoritism based on being transgender. It made her extremely displeased when her 24-year-old rival was granted the chance to have photographs taken with a trophy. Our entire life's hard work is mercilessly transformed into a staged photo opportunity, stealing it all from us. She expressed her realization that she was done waiting for someone else to protect them.
In case you missed it: