Making a first appearance at an event is a challenging task. One wrong move and the whole thing can go up in smokes. To say gymnast Olivia Dunne stole the show in New York would be an understatement. The 20-year-old rising star made her debut at the 2023 Sports Illustrated Swimsuit Issue.
At a yoga session led by SI, a gymnast quickly show off her flexibility while wearing a blue gym set for an outdoor photo session. The Louisiana State University star was accompanied by her fellow models at the grand event. The event was also graced by partners of current National Football League (NFL) players, Camille Kostek and Christen Harper.
Dunne was reported to be living the dream when she was informed about this opportunity. "There are a lot of girls that look up to me and I feel like a lot of young girls also follow Sports Illustrated. So both of our brands align because we both want to inspire the younger generation," Dunne explained her experience.
Related: LSU superstar Olivia Dunne and Jared Goff's wife Christen Harper spice up SI's Swimsuit Edition promo-tour in staggering outfits
The star of Olivia Dunne keeps shining brighter by each passing day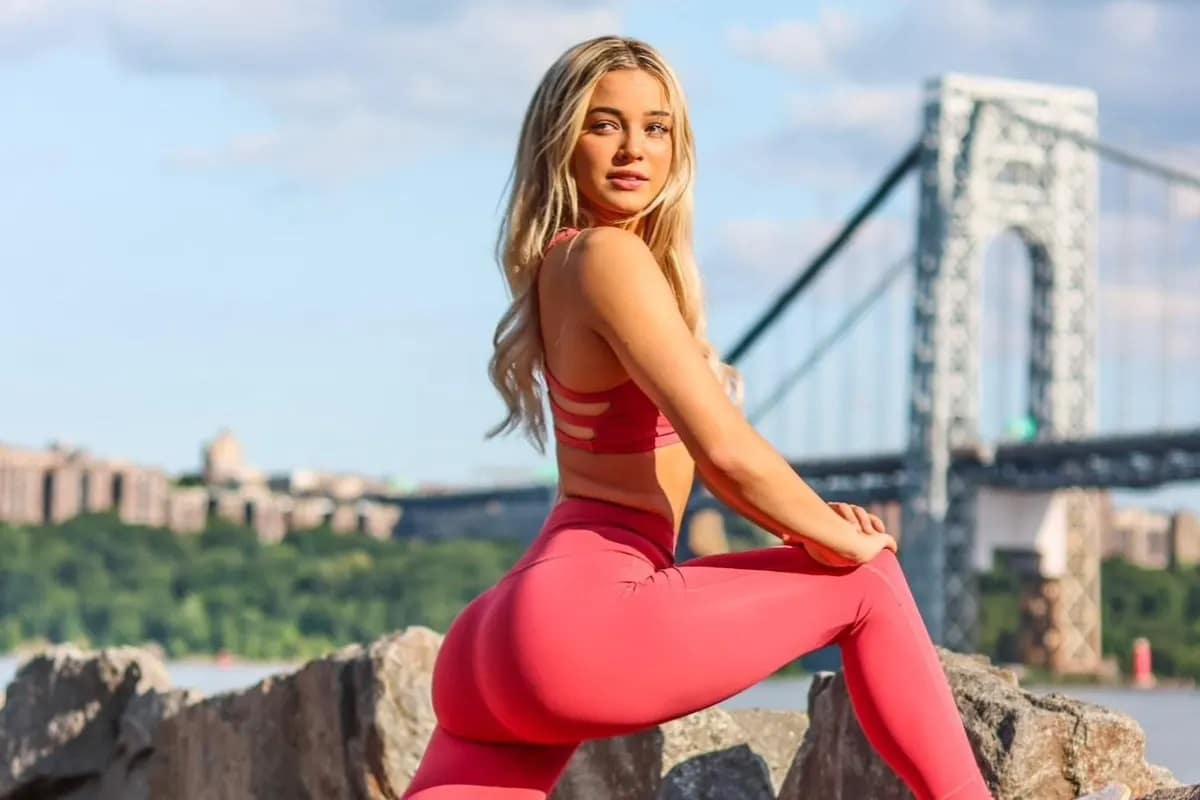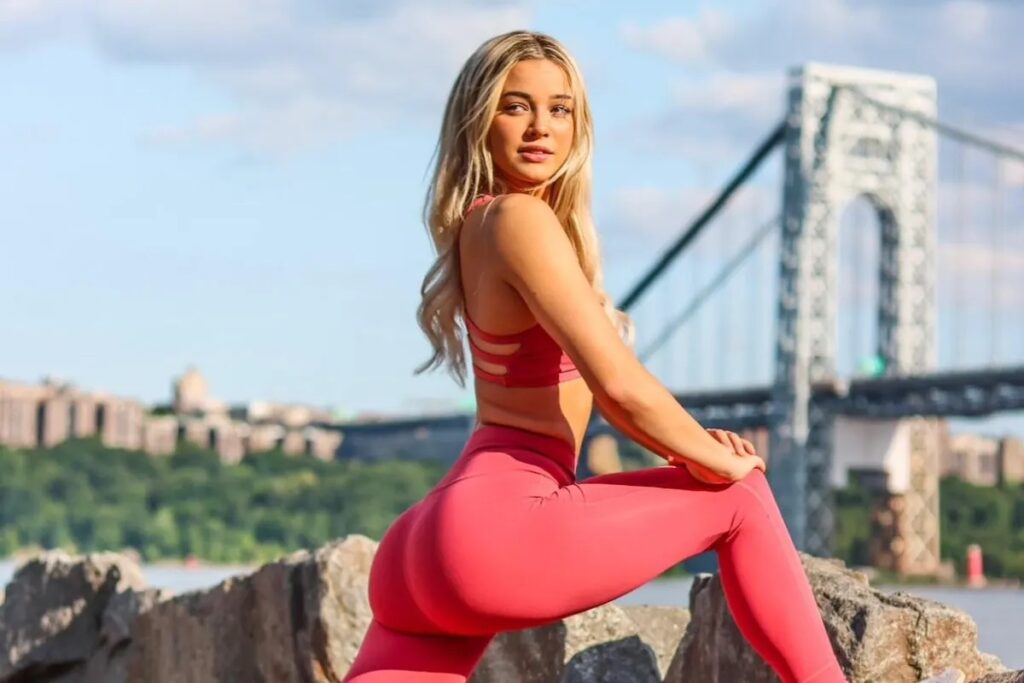 Olivia Dunne is one of the most highly skilled athletes in the country. The 20-year-old rise to the top has made her the highest-earning female athlete. She is currently part of LSU's gymnastics team which takes part in the NCAA championships. At this SI event, she was joined by Angel Reese, the basketball sensation of LSU. The duo is the first pair of college athletes to see their pictures featured in this popular publication.
Both athletes have enjoyed a fair amount of social media followers after taking the internet by storm. Dunne, a native of New Jersey has amazed over 11 million followers on her social media accounts. This figure is enough to signal her popularity in recent times.
Dunne showed signs of athletism from a very early age. To unlock her true potential, she was home-schooled by her mother so as to have more time in training. She made her elite debut at the age of 12 in 2014. Her impressive performances through her rookie years made her a star to watch out for. She made her senior debut in 2018 and has not looked back.
In November 2019, she signed her National Letter of Intent with the LSU and meet up with their gymnastics teams. Her college career has been hit with recent injuries but that has not slowed her down. There is no doubt that the expectations are high for her. It will be interesting to see how this upcoming star copes up with pressure in the future.
In case you missed it:
"It's unfair," California parent slams authorities after daughter loses race to trans athlete Athena Ryan
"I really don't see it," Breckie Hill dismisses all comparisons on looking similar to Olivia Dunne amidst their ongoing beef