The ban on transgender athletes from female-based sporting events has been the center of media attention in recent weeks. The ban applied by the World Athletics in March was soon followed by several states of the US.
This comes at a time when President Joe Biden and his administration tries to make changes in Title IX legislation. Despite the US House approving of a similar ban, some institutions are yet to follow this rule. An incident regarding this was recorded in California after a parent shed light.
The parent of a female runner has raised a complaint and signaled it "unfair" after their daughter lost the race to a trans athlete. The parent has alleged that the athlete is a biological male and thus had an advantage over their daughter. Athena Ryan, the transgender female recorded a second-place finish in the 1,600-meter race on Saturday.
While participating in the California Interscholastic Federation (CIF), Ryan completed the race with a time of 4:55:91. The trans athlete will now take part in CIF State Track & Field Championships in the upcoming weeks. However not many are pleased with his achievements and some have raised objections regarding this.
"I'm absolutely opposed to it. There's no way this should be allowed. Ryan was in like fifth place with 100 to go, and all of a sudden he blew past the girls. How do you not understand that that's unfair?" the parent questioned the allowance of Ryan's involvement in the race.
Related: What is Title IX and why is Lia Thomas urging for changes in it?
Recent events have sparked controversy regarding the involvement of transgender athletes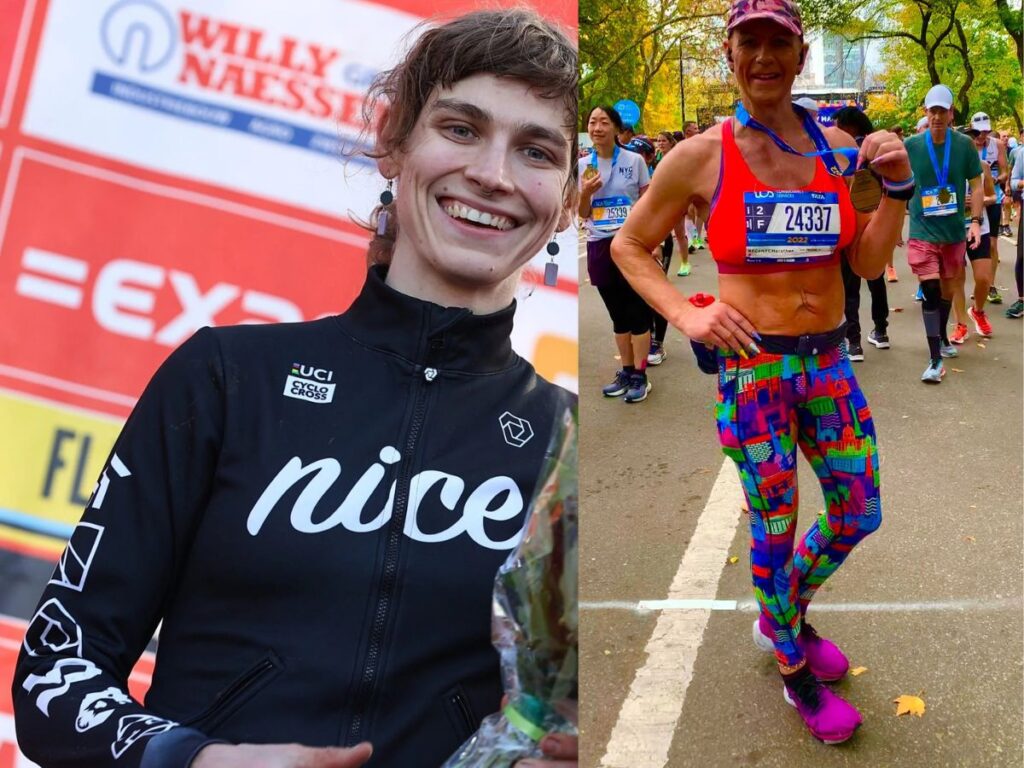 The World of Athletics was left in shock when the governing body decided to put out a ban on the involvement of transgender athletes in events that were related to women and girls. Ever since this was announced, the world was left divided as several applauded the decision while others called it unfair.
This move was surely going to catch a few eyebrows from the world. In the past two months, various debates have taken place with experts laying out their opinion. When Athena Ryan took the race, she knew she would be subjected to abuse and hatred from the crowd and users on social media.
Groups of protestors were already present at the event as they came to know about it. Ryan meanwhile decided not to give in to the group and completely ignored her critics and celebrated widely. This is not the first incident in recent times that has sparked controversies around the country.
Trans runner Glenique Frank and cyclist Austin Killips received heavy criticism for taking part in events. Killips, the trans cyclist won a race that was later labeled as another "Lia Thomas" moment. On the other hand, Frank was heavily trolled and abused after she finished ahead of the around 14,000 female runners in the Boston Marathon.
Users on the internet have called for a completely different category of events for transgender athletes. Meanwhile, swimmer Riley Gaines has asked female competitors to boycott all events for their safety after this incident in California. It remains to be seen when the scenario comes to an end.
In case you missed it:
"She is puppet," Charly Arnolt slams Brittney Griner on her comments regarding Title IX changes, calls Lia Thomas a 'bigot'
Riley Gaines reveals details on 'traumatic experience' of sharing locker room with Lia Thomas and horrifying SFSU assault