The ongoing tale regarding the involvement of transgender athletes in sporting events continues to deliver new stories. In one of the recent developments regarding it, Former ESPN reporter Charly Arnolt brutally slammed Brittney Griner, the WNBA player. Now working for OutKick, the 35-year-old went all out in hammering Griner for her thoughts on the proposed Title IX changes by the Joe Biden administration.
The 6-foot-9 athlete has to thank them for her career. She was rescued by the government in exchange for Russian arms dealer, Victor Bout. Griner spoke in support of the administration and mentioned it would not be correct to completely remove biological men from events related to women's sports. Arnolt was not too pleased with this comment and called Griner a "puppet" of the Biden administration.
Arnolt criticized the actions of Griner and said she must remember how she was able to get away from the prison cell in Russia. She later added that because of this action by the government, Griner will repay them by doing whatever is asked. The reporter later urged that Griner should be grateful to the administration for giving her an opportunity to play professional basketball.
Related: "These Democrats can't even look me in the eye," Riley Gaines confronts Rep. Katie Porter over 'likes and clicks' comment
Charly Arnolt calls out Lia Thomas as "bigot" for forcing her thoughts and beliefs on others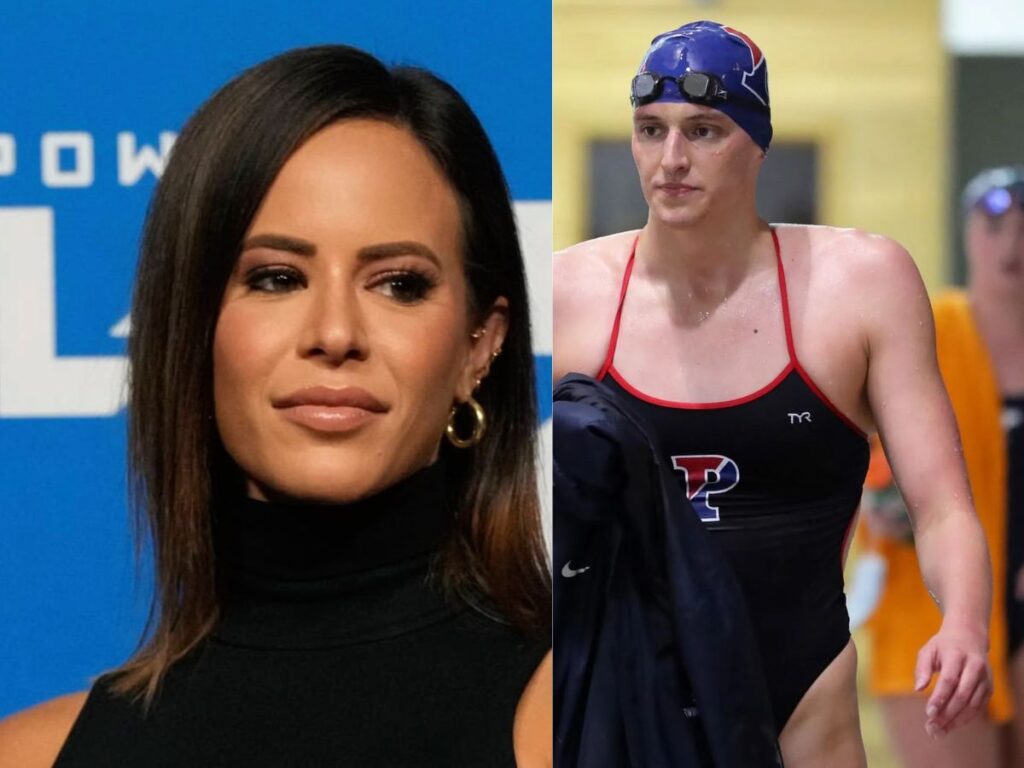 If there is one athlete that has been grabbing all the attention related to this topic is Lia Thomas. The NCAA swimming champion became the first transgender athlete to win the competition. Ever since her triumph, she has constantly been subjected to heat from fans and experts on the internet and TV channels. The trans athlete has been on the receiving end of major backlash following her support of the decision of the government led by President Joe Biden.
Arnolt has spoken in support of protecting women athletes and called out the trans athlete as a "bigot". The reason for her usage of this term has been the recent behavior of Thomas. The swimmer has been alleged by Charley Arnolt to force her ideals and beliefs on others. Thomas has been said to be hateful of those who do not follow her ideology. She also called Thomas the first-of-a-kind person she has ever met in her life.
These recent comments by Arnolt have further escalated the tensions in this matter. This has also led to the revelation of why she left ESPN. Before joining OutKick, she worked for a span of five years in the ESPN network. She now believes that she is free from restrictions and has the liberty to speak on topics, which she was not allowed earlier. Arnolt has also worked as a broadcaster for WWE under the ring name of Charly Caruso between 2016 and 2021.
In case you missed it:
Riley Gaines files $2 million lawsuit against trans athlete Lia Thomas for cheating and exposing "male genitalia" in women's locker room
Trans swimmer Schuyler Bailar shuts down 'biological' advantage point of trans athletes citing Michael Phelps