The controversy surrounding Riley Gaines seems to know no end. The former NCAA swimmer continues to find her name on the trending page. One of the reasons for this has been her active fight against the inclusion of trans athletes in women's sports. This has made her a popular figure across the country. She was recently spotted in Nebraska speaking to a crowd of over 1,000 people on keeping these athletes away from the women's division.
This move by her soon reached Senator Megan Hurt of Nebraska. She would take to her Twitter (now X) account and indirectly hit out at Gaines. The senator claimed that one must not turn their loss into a personality. As seen often before, Gaines would not back down and hit back at her.
The 23-year-old activist is highly active on social media. She has taken digs at several users who said something against her and her fight. Recently a group protested against her in Milwaukee to which she sarcastically hit back and said she would be quitting her activism. So, after the statement of Senator Hurt, it was pretty common that Gaines would answer her back soon.
Gaines would start by saying how she completely missed the point and it was never about a trophy. She would later trash the lawmaker and give a bold predicament about the state of Nebraska. "Nebraska girls deserve better than you," Gaines wrote in her response.
Related: TikTok WHIMSCIALLY takes down and reinstates ex-Kentucky swimmer Riley Gaines' reaction video towards non-binary activist
Riley Gaines further hits back at Senator Megan Hurt for claiming she lost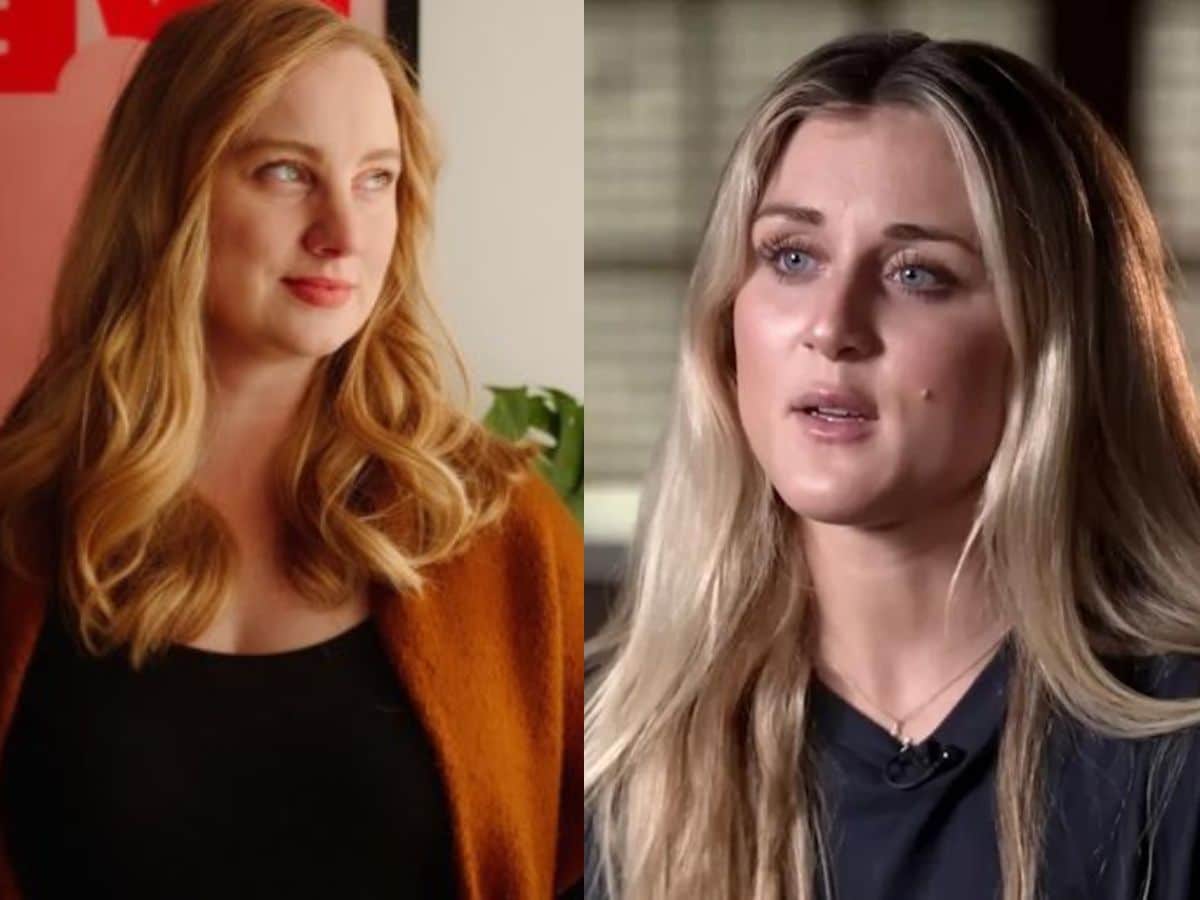 In the past year, Riley Gaines has gone on to become one of the most popular names in the country. Her work of activism has seen some show their support for her while some have criticized her. This past Sunday, she was in Nebraska where she once again spoke about the effects of including trans athletes in women's sports. This action led to Sen. Megan Hurt taking a swipe at her.
Gaines would not shy down from the fight and hit back at the senator. After her original tweet where she claimed that the girls of the state deserve better than her, she quickly reminded her about her "loss". Gaines was involved in a tie with her rival Lia Thomas. This thing started the movement as Thomas who is a trans athlete and was given the trophy instead of Gaines by the NCAA.
"I didn't lose to the 6'4 male cosplaying as a woman. We tied," Gaines said in her statement while taking a swipe at Hurt and Thomas. After the reply of Gaines, the state figure did not make any comments with her but did reply to another user. Hurt was also slammed by several users as Gaines once again emerged triumphant in an online argument.
In case you missed it:
Riley Gaines BRUTALLY slams Justin Trudeau's policies, citing unfair advantage for trans powerlifter's record-breaking feat in women's sports
"Should have not gone through what they went through," Riley Gaines shares video of being ATTACKED by protestors following ceremonial bill signing in Texas