12-time All-American swimmer Riley Gaines condemned ESPN for celebrating trans swimmer Lia Thomas in their special Women's History Month section. Gaines boldly stated that Thomas' name shouldn't be included in a segment meant to celebrate women's sports, thus calling for fair treatment.
Lia Thomas has made quite a name for herself given the controversies surrounding the NCAA champion. Gaines, 5-time SEC champion, slammed ESPN as "spineless" and even went as far as to call out women working in the sector to move out of their company.
ESPN's 'Women's History Month' penned about Thomas' transition journey from male to female, while also touching up the last year's March NCAA championship event that drew criticism from the swimming world. Gaines noted that she can never forget that competition as it felt extremely unfair to the other swimmers including her.
Related: "Always wondering if she has her 'junk'," Fox host Greg Gutfield comments on Lia Thomas' genitals in a transphobic rant on-air
Riley Gaines slams ESPN as they honor Lia Thomas in their special edition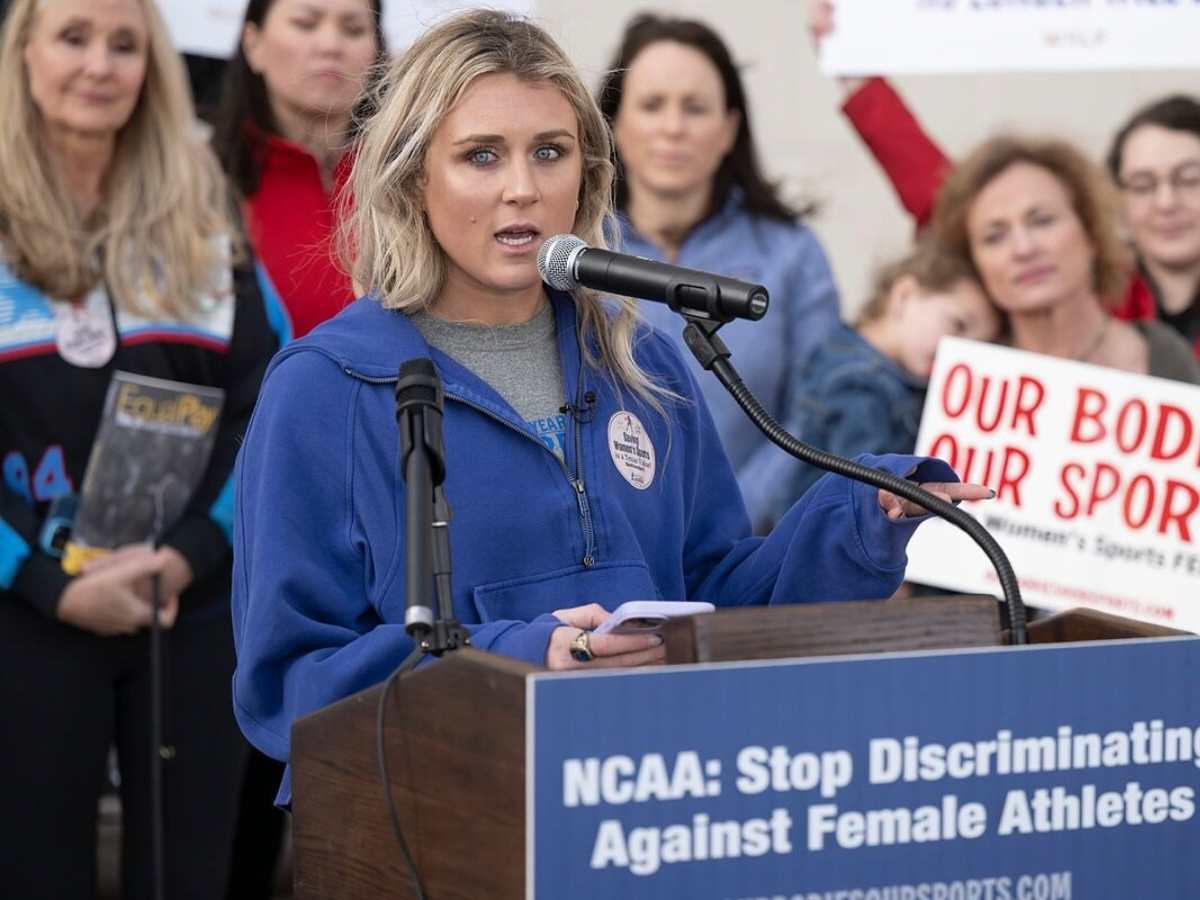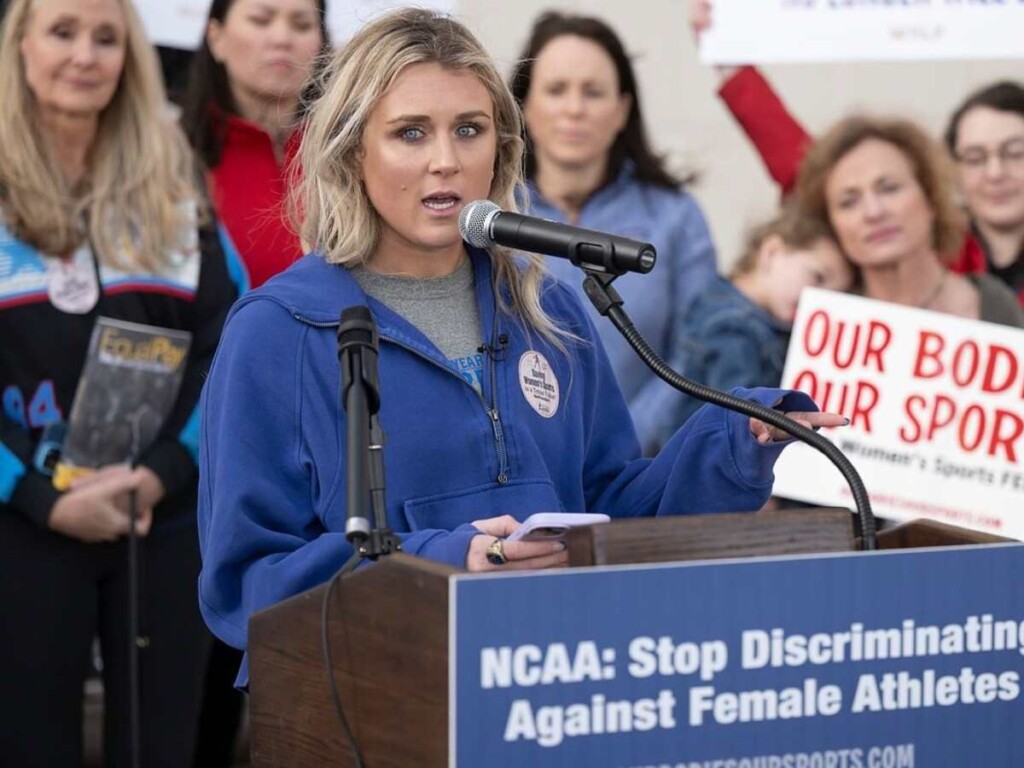 Riley Gaines has always been at the forefront of the fight against trans women competing in biological women's sports. She has time and again shared her experience of competing against Thomas and how distressed it made the female swimmers feel. This time it was no different when it came to ESPN honoring Lia Thomas' achievements.
In 2022 when Gaines tied with Lia Thomas' record, the swimming world was set on fire over controversies surrounding the match. The national firestorm is due to die down anytime soon, noting how Gaines is still upset over the issue.
Following the recent Thomas uproar over ESPN's decision, Gaines noted, "Lia Thomas is not a brave, courageous woman who EARNED a national title". Gaines further slammed Thomas as "arrogant" and a "cheat" who "STOLE" a national title from "hardworking, deserving woman."
"The @ncaa is responsible." "If I was a woman working at ESPN, I would walk out. You're spineless @espn." The 5-time SEC champion recalled the experience of competing against Thomas in March 2022, stating, "felt like I was going into the race with my hands tied behind my back".
When the growing debate of trans women participating in biological woman's race heated up Thomas said, "People will say 'Oh, she just transitioned so she would have an advantage so she could win.' I transitioned to be happy".
On Sunday, Gaines used the hashtag "Boycott ESPN" to voice out against ESPN's decision to praise Thomas' contribution. Thomas, who won the Ivy League Championship and the NCAA Championship is undoubtedly one of the most debated players in the swimming world.
In case you missed:
Lia Thomas' opponent Riley Gaines told to "seek counselling" if uncomfortable changing in front of male genitalia
"Completely different sport": Caitlyn Jenner's hypocrisy is apparent after supporting trans golfer Hailey Davidson while criticizing swimmer Lia Thomas