Olympic legends Simone Biles, Mikaela Shiffrin, and Missy Franklin align on Instagram live prior International Women's Day celebration to talk about mental health struggles. The trio talks about dealing with tough times in their sport, as Shiffrin and Biles share their 2022 chat moment prior Beijing Olympics.
Five Olympic swimming gold medal winner, Missy Franklin hosted the chat celebrating Laureus World Sportswomen of the Year candidates. Franklin herself won the trophy in 2013, with Biles winning it 3 times and Shiffrin in 2023. The award winners' names are set to be announced in the spring. 
Biles, a 7-time Olympic gymnastics medalist, and 4-time Olympic champion talked about the time she reached out to Shiffrin during her breakdown days. She stated that she didn't want to leave her alone during those times as she herself experienced it once.
Related: Mikaela Shiffrin opens up about mental health issues after getting inspired by legendary gymnast Simone Biles
Simone Biles and Mikaela Shiffrin talk about mental health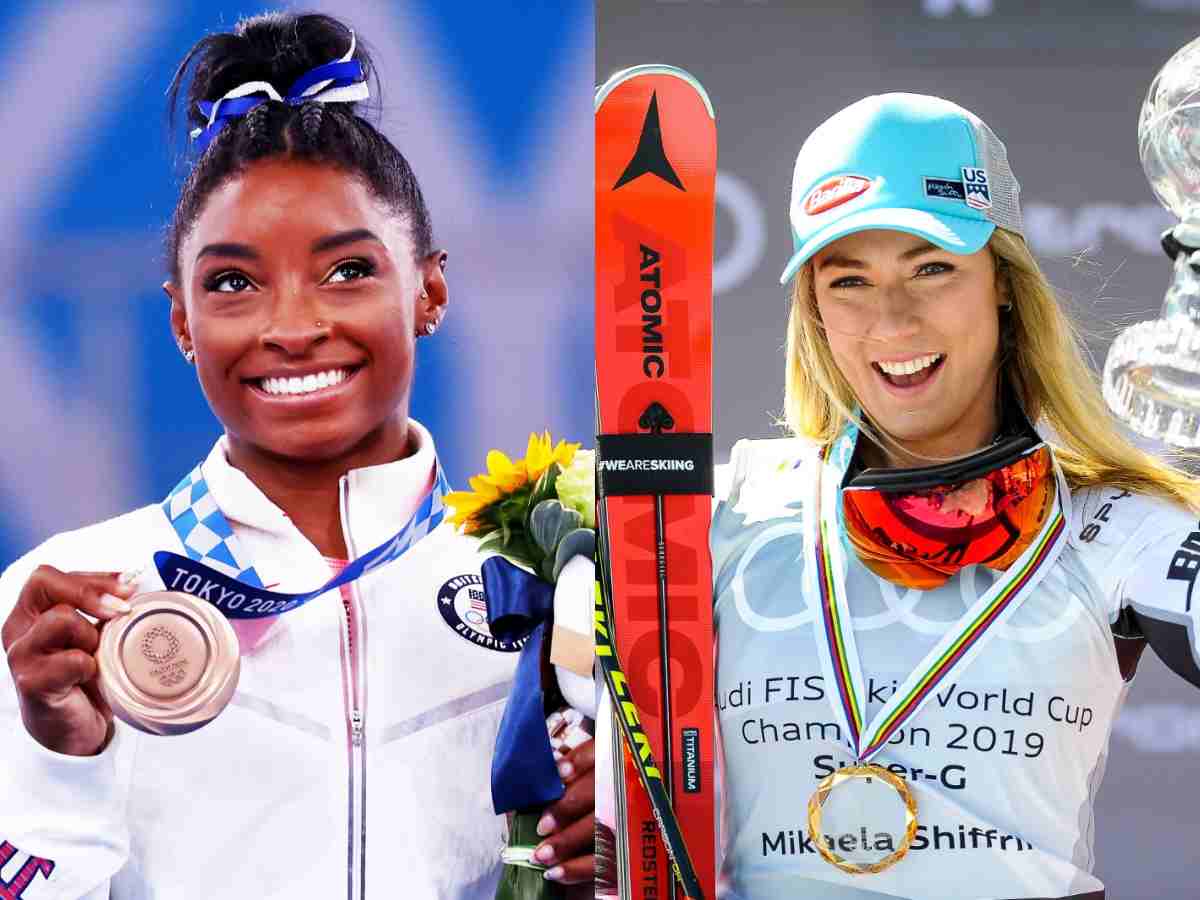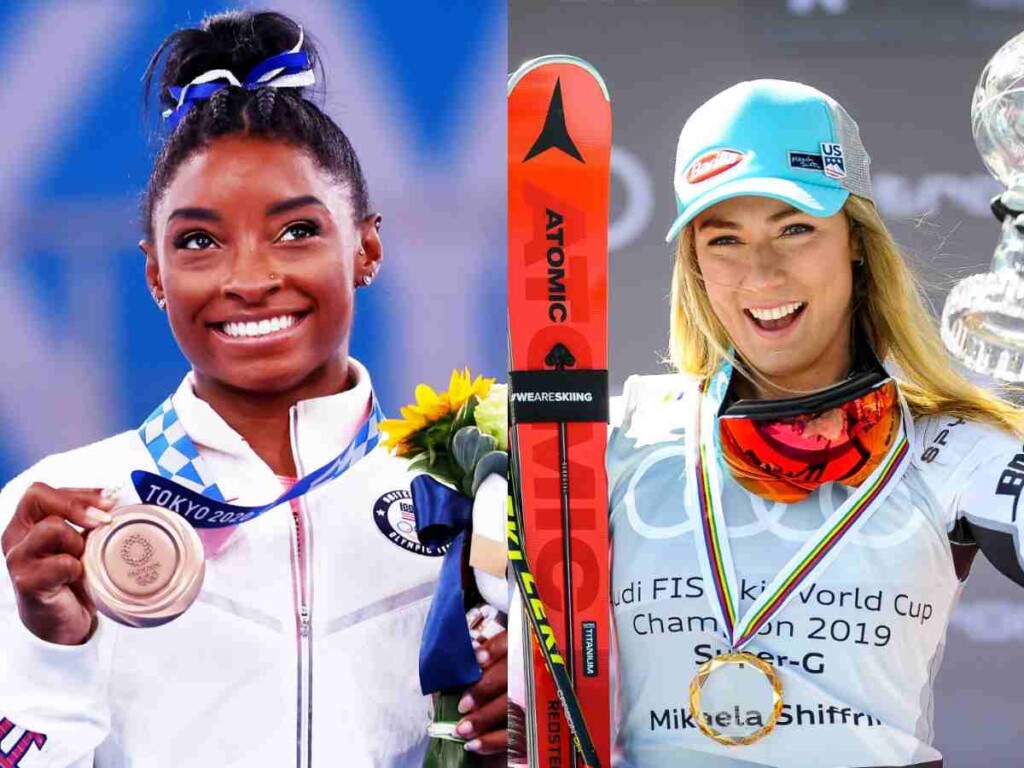 Mikaela Shiffrin who is chasing Ingemar Stenmark's all-time World Cup win record has been dealing with expectations and pressure the same. She talks about how the thrill of the game bears the weight of expectations from everyone. It slowly wears down a player and support from the fan base is one way to cheer oneself up.
Unfortunately, Shiffrin looks back to the days when she received tough messages from fans after she failed Beijing Olympics. During that time Simone Biles reached out to the skiing queen, texting her that she was amazing and everything would be alright.
Biles noted, "I saw the experience that Mikaela went through and I had just gone through that, so I didn't want her to feel alone and [I was] like, 'Hey, it's OK. This stuff happens. You're still amazing, who cares about the comments?'". 
"Half of the time, the comments are people at home that have never even done a sport or gotten an award so they don't realise how hard we work, and like Mikaela said, they only tune in every four years, so they don't see all the hard work that goes beyond that." 
"You don't understand how hurtful it is already to feel like I've failed myself, then you have the weight of the world, everybody, telling you failed and all of this stuff. So, I just didn't want her to feel alone." Biles took a break from games stating she would like to prioritize her mental health more for now. She withdrew from several finals at the Tokyo 2020 Olympic Games.
Shiffrin re-called her experience during COVID, "When you're at the Olympics, especially during COVID, you're in the village, you can't go anywhere, and in winter, you don't really want go anywhere, so there's so much of it that actually makes you feel a little trapped but you also feel very disconnected from home and from the people who are cheering for you". 
"You just feel disconnected from everything. The only connection you get is on Twitter, on Instagram, just basically seeing what comments come up. Sometimes what you see is negative comments, you don't see any of the support". "It's always like, 'You choked. Don't even come back to the U.S. It's unbelievable you could fail so badly.'"
Simone Biles adds that she knows how it feels to be alienated from the world stating it's sometimes "hurtful" and "kind of sucks" in situations like those, "I've been in those positions and yeah, a lot of our time, we've had great times in our sport…" 
"…but those low times, we need those supporters, those fans, to back us, and be like, 'You can do it. You've got it,' instead of the opposite because we just start feeling useless. And like Mikaela said, it was in the middle of COVID. We didn't have anybody there. It was so lonely."
In case you missed:
"She's shown a lot of bravery": Katie Ledecky applauds Simone Biles for prioritising her mental health
Michael Phelps considered himself "not a human being" as Olympian struggled with mental health issues