Ingemar Stenmark and Mikaela Shiffrin are both from different eras, but the legends have made their traces known in the world of skiing. The Olympian queen, Shiffrin crossed Lindsey Vonn's record of 82, not too long ago. Once again she is on the verge of breaking Ingemar's record for all-time men and women Alpine Skiing. 
Shiffrin has time and again politely removed herself from being called the GOAT. She has praised numerous top skiers, including legend Ingemar Stenmark. This time it seems, the legendary skier has nothing but praises for the 27-year-old. 
He has boldly praised Mikaela for her accomplishments and believes crossing his record is nothing but just a number. He talked about Mikaela during an interview with The Associated Press, "She's much better than I was. You cannot compare".
"She has everything. She has good physical strength, she has a good technique, strong head. I think it's the combination of everything makes her so good. And I'm also impressed that she can ski good both in slalom and in super-G and downhill also. I could never have been so good in all disciplines."
Related: Mikaela Shiffrin "keep it rolling" recalls Roger Federer and Aleksander Kilde's advice following failed World Championship attempt
Ingemar Stenmark praises Mikaela Shiffrin for her accomplishments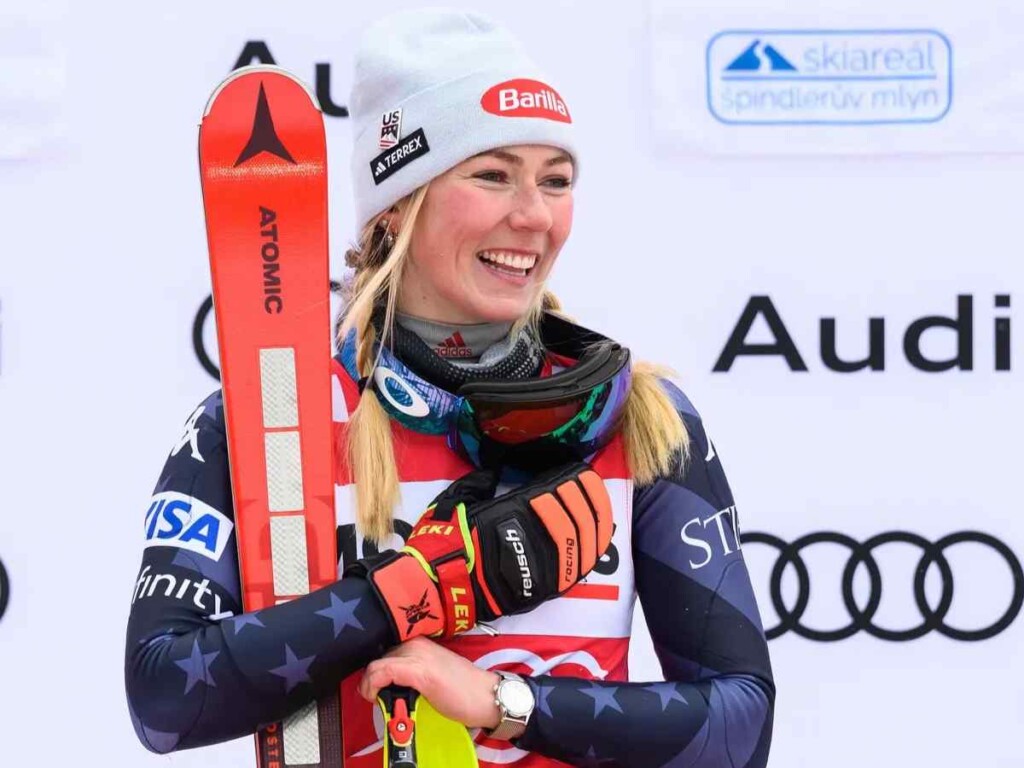 The Swedish skier believes that Mikaela Shiffrin is on a whole other level. Ingemar Stenmark further talks about how things have been different from his time. Nowadays there is better ski equipment which has made skiing much easier. While praising modern techniques, Ingemar also noted that the number of top skiers has also risen.
Ignermar prior to his retirement set the World Cup win record to 86. Till now no one has been able to reach this point, even though Lindsey Vonn came close to his record, her career was cut short because of injuries. Stenmark was invited to Vonn's last race where he attended the event to congratulate the queen at that time.
When asked if he also watches Mikaela Shiffrin's races, he replied, "I watch most of them". "To become such a good skier you have to love skiing, and she has good touch with the snow, good feeling. She can adapt to all kind of different snow conditions."
Though Ingemar likes Mikaela's races, he said he won't attend the upcoming race at Are, Sweden. There's a high chance that Mikaela will cross the legend's record. Ingemar said it would be strange if he goes to celebrate Mikaela at Are since there are a number of Swedish top skiers too.
He said that if that would have been another place, he might've attended. Referring to Mikaela's boyfriend Aleksander Aamodt Kilde, the 86 World Cup win champion said, "I heard she likes Sweden, but maybe she likes Norway more now, because she has a Norwegian boyfriend". 
Just like Ingemar, Mikaela highly praised the legend saying, "I would say the name means more than the number". "He's an absolute legend in skiing. And no matter what I achieve, this kind of term, 'the greatest of all time' or the numbers — all that for me, it's something that's debatable".
"The thing for me about sports is that it gives people a reason to be inspired by whoever they choose to be inspired (by)". "So whatever I do, it's a little bit of a moot point. And that's how I feel about Ingemar. His name is in history as a legend of the sport that people will remember forever."
In case you missed:
Lindsey Vonn SLAUGHTERS trolls on social media following Mikaela Shiffrin's iconic 83rd World Cup win
How a lunch with Roger Federer fuelled Mikaela Shiffrin's stunning 83rd World Cup performance