It's been a whirlwind ride for Mikaela Shiffrin in 2023, winning her 85th World Cup race, crossing Lindsey Vonn's record, and so much more. Whether it be a celebration after a match or the setback that sets in after the spotlight turns off, Shiffrin has learned to keep her smile and a positive mind this year.
Recently she bombed the Alpine World Ski Championship, handing the gold to Federica Brignone at Meribel. Undoubtedly she admitted being disappointed, as he straddled three gates much to the astonishment of herself and of the crowd. 
While she knew people would ask her if it was a repetition of the Beijing Olympics 2022, she smiled telling it wasn't. Sure, she was disappointed, but the advice she received from her boyfriend Aleksander Kilde and her idol Roger Federer helped her get out of the situation with a smile.
Related: How a lunch with Roger Federer fuelled Mikaela Shiffrin's stunning 83rd World Cup performance
Mikaela Shiffrin faces forward with positivity after failing to secure gold at Meribel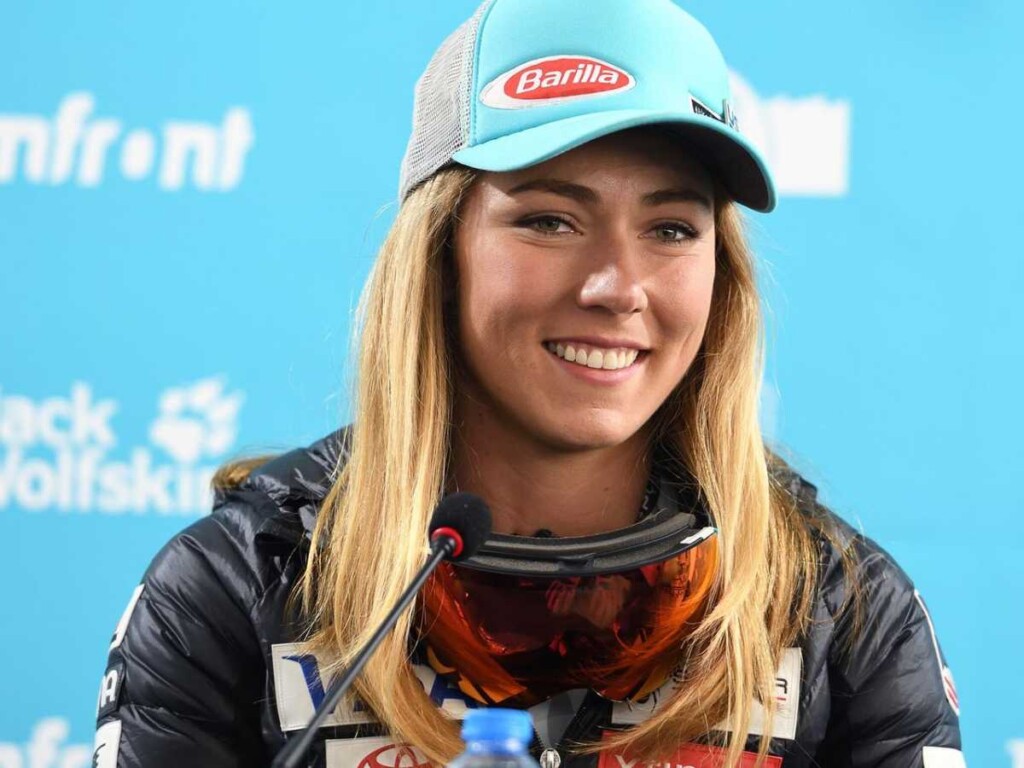 Her interview with Roger Federer and having lunch with him at his home has been an amazing experience for the star skier Mikaela Shiffrin. She told that she'll never forget what Federer had told her. Even her boyfriend who'll be joining her at World Championships in Courchevel and Meribel encouraged her.
Mikaela told that she always carries Aleksander Kilde's advice and it works like magic for her. Kilde advised the Olympian, "I think about our conversation last year so often, because he always said 'the margins in our sport are so small and you've been on the right side of the margins so often in your career…" 
"…it must feel so shocking to be on the wrong side of it so often in such a short time. But that can happen, and you have to try to find what's positive'."  On the other hand Federer told her, "One of the most important things he learned in his career was how to kind of stop and take a moment and enjoy…" 
"– kind of breathe in the most successful, wonderful moments just a little bit longer than you might have – because they're gonna go away. He was like, 'You're not going to be successful every time. It just doesn't work that way. When you're disappointed, you're gonna think it's all over and you're never gonna get back to the top."
"'So when you're at the top, take a moment and breathe it in and then keep working.' So that's something I'm also carrying with me." These advices are worth gold to her. Having all the expectations of a race can sometimes be daunting, but stopping there and taking a break is not so bad.
Shiffrin who crossed Lindsey Vonn's 82nd World Cup record is more than ready for her next challenge at slalom and giant slalom in February. She commented during her post-race interview, "Mostly I was thinking, now I'm going to go to the mix zone and everyone's gonna ask, 'Oh, is this Beijing again?'".
"It's not I didn't really think that for myself, but more for the people asking. But I also said before coming into this World Championships multiple times, I'm not afraid if it happens again.
According to EuroSport, Mikaela closed her interview by stating, "I feel like I don't have to get motivated. I just keep it rolling and keep going with the skiing I have because it's been the best I've ever done."
In case you missed:
Lindsey Vonn SLAUGHTERS trolls on social media following Mikaela Shiffrin's iconic 83rd World Cup win
"She's at an incredible pace" – Lindsey Vonn LIONIZES Mikaela Shiffrin's historic 83rd World Cup win at Kronplatz